Welcome to our online
SEEKERS' GUIDE

Sedona City of Light Events
See the Events that Keep Our Vortexes Spinning!




_____
___________________________________________________________________________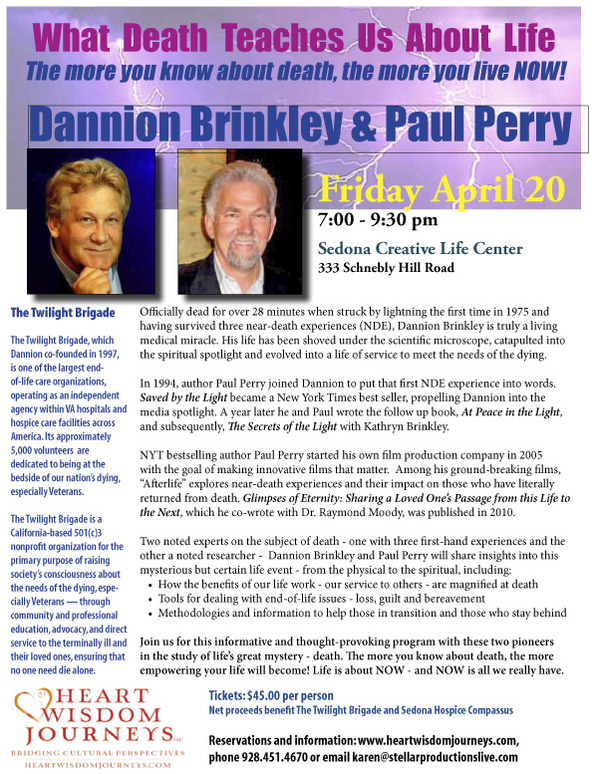 _________________________________________________________
Show that Sedona area residents truly care
about our neighbors and our visitors.
Join us on April 22 for a Memorial Service
for the slain New Hampshire couple
Carol Raynsford & James Johnson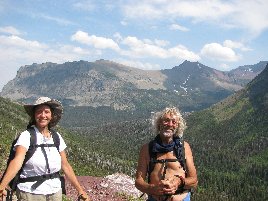 Everyone in the community is invited to show that Sedona and surrounding area residents truly care about our neighbors and our visitors by sharing prayers and condolences with the families of Carol Raynsford and James Johnson on Sunday, April 22, 2 P.M., at the Church of the Red Rocks, 54 Bowstring Drive, Sedona.
The special memorial service will honor the lives of the New Hampshire couple and pray for peace and an end to violence. Carol, a holistic healer and folk musician, and Jim, an environmentalist and outdoorsman, were vacationing in Sedona looking for a home for a winter getaway. They were murdered on January 6 as they sat in their red Subaru at a scenic rest area between Sedona and Cottonwood. Carol's original music will be played during the memorial service,

presided over by Rev. George Ault and Rev. Donna Cavedon.
The service will be followed by a reception in the social hall. For information or to help with the reception, call: Barbara Litrell 649-0135 or

Sarah

McLean 204-0067.
________________________________________________________________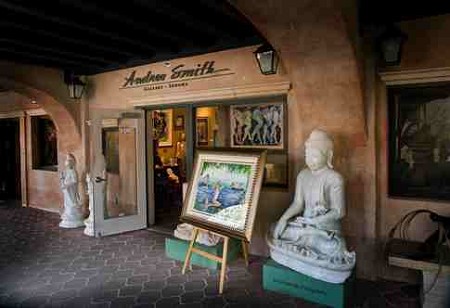 Andrea Smith will be hosting her friend, Thea Ivie, author of Transcending Illusion: Theodora's Journey Through Time
April 21-22 Noon to 4 p.m.
Book signing and author appearance at the Andrea Smith Gallery Tlaquepaque, Sedona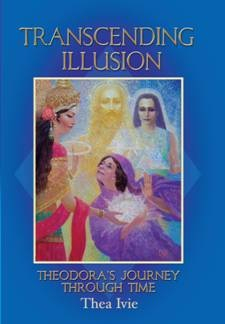 Thea's journey in search of truth, God-realization and ascension has been a long and winding road. In Transcending Illusion, the author shares her inspiring spiritual biography with such rich detail and lively storytelling that she has created an inspiring page-turner - a pure pleasure to read. Transcending Illusion: Theodora's Journey Through Time is woven with threads of wisdom and highlights the amazing experiences of a soul that has dedicated this lifetime - and countless others - to spiritual evolution. Through her studies with Enlightened Masters, such as Papa Ramdas, Babaji and Ananda Moyi Ma, she shares with readers some profound wisdom on her search for truth and ascension from which they can gain greater self-realization and awareness. Thea Ivie developed her healing abilities by studying naturopathy, acupressure, herbology, kinesionics, entity release, shamanism, Jin Shin Jyutsu and other modalities and trained with various, world famous teachers. She also tapped powerful healing techniques by developing a 'hotline' of communication with guides, masters and angels, learning how to clear chakras through light, color and sound frequencies. She runs retreats and trainings worldwide while also maintaining a busy healing practice.
Meet the author at The Andrea Smith Gallery - a temple of fine art, showcasing the joyful artwork of World Peace artist and philosopher Andrea Smith and other inspired artists.
Andrea Smith Galleries
Tlaquepaque Suite D102
336 HYW.179179 Sedona AZ 86336
88(928) 203-9002
Egypt 2012; Embodying Our Divine Light
A Five Star Sacred Twelve Day Journey through Egypt
October 28-November 8, 2012
Reserve today and start your transformation NOW.
Click here to see the full itinerary.
Join three renowned masters of transformation – Aleta St. James, Dr. Merlinda Arnold, and Alan Steinfeld – on the journey of a lifetime. Come feel the embrace of the ancient mysteries that still exist in the land of Egypt.


Venture up the mystical Nile into the the healing heart of her sacred temples and majestic pyramids. Have the rare privilege of exclusive access to these inner sanctuaries as you participate in specially designed meditations, rituals, and vibrational healings. This will accelerate the manifestationof your deepest desires, dreams, and destiny that will awaken your connection to your soul's highest purpose.

Now in this time in 2012 the gridlines are again activated at these sacred location to help us to connect with the joy, happiness, and success found at the core of the divine blueprint in our DNA. Join us in raising the power of consciousness for yourself and the planet.


There is limited space on this tour.

Early registration has already begun.

Reserve today and start your transformation NOW.
This 5 Star Sacred Journeys Includes:
International airfare from New York JFK
Luxurious 5 star hotels and restaurants
5 Day Nile Cruise – 5-Star Sonesta Sun Goddess
Tour of the Giza Plateau including the Sphinx and Pyramids
Private Group Time in the Great Pyramid
Visit Seven Sacred Temples: Luxor, Karnak (incl. private time in the Shrine of Sekhmet), Edfu, Temple of Isis, Dendera, and Abydos.
All entrance fees
Special ceremonies and workshops
Expert guides and facilitators with many extras along the way.
Special pricing 12-day 5-Star plus journey.

Click here to see the full itinerary.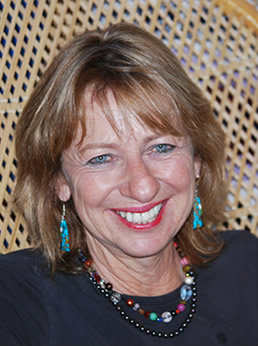 Dr. Merlinda Pillsbury Arnold in 1994 accepted assignment to work on an unpublished manuscript by the head archaeologist of Vassar, as well as head of the famous dig Hierakonpolis Project in Egypt, written by a very extraordinary woman called Omm Sety. This became a foundation of Dr. Arnold's expertise in Egyptian Mythology & Culture going to ancient digs in Egypt due to her connection to acclaimed archaeologist Dr. Walter Fairservis. The five hundred-page manuscript with other writing of Omm Sety was her major focus in uncovering the sacred meaning of this extraordinary culture and how now we can utilize their wisdom. Omm Sety, in particular, wrote about ancient Egyptian customs and ancient healing modalities through her interpretation of the Pyramid Texts. Dr. Arnold furthered her education with PhD. work at Pacifica Graduate School in Mythological Studies & Depth Psychology and then a Dr. of Divinity in Oakland, Calf. Dr. Arnold also received apart of Dr. Fairservis's work on, The Fertile Crescent, and her studies broadened to include the Neolithic sites in Iraq and Iran.
Aleta St. James is an internationally recognized energy healer and life coach whose healing Life Shift technique has helped a wide variety of clients excel in their personal, spiritual and professional lives. For over 30-plus-year career, she's traveled the world giving lectures, private seminars and hands-on private sessions geared toward helping people find new hope and release old resistance. Her Life Shift Energy Meditations and Affirmations help release conscious and subconscious negativity, exchanging those "blocks" for positive energy that allows them to achieve their goals and maintain success.
Aleta has been a columnist for The Huffington Post and American Health and Fitness, and has consulted for the Equinox Health Clubs. She also serves on the board of Dr. Vagnini's longevity centers and the Association for Spiritual psychotherapy in New York. She has been featured on the cover of New York magazine as a forerunner in the alternative healing field, and has appeared in The New York Times, Cosmopolitan, Harper's Bazaar, Elle, Mirabella, and on hundreds of television and radio programs, including The Today Show, NYC's Dateline, Good Morning America and CNN.
Alan Steinfeld has, for over 15 years, been the host of the popular television program New Realities. This show features interviews with cutting edge scientists, healers and spiritual leaders. In this time he has formulated his own theories concerning the nature of perception and how to bring new awareness into our consciousness. His investigations into ancient civilizations has greatly contributed to his understand about the depths of our human potential. It is the knowledge and legacy of these high civilizations that is so desperately needed at this time on the planet. He feels visits to the sacred structure and energies of the past can help each of each of us brings back the harmony and peace that lay at the core of our divine connection.
Reserve today and start your transformation NOW.
Click here to see the full itinerary.
Website Designed and Hosted by Levi's Web
_________________________________________________________________
_______________________________________________________
________________________________________________________________________________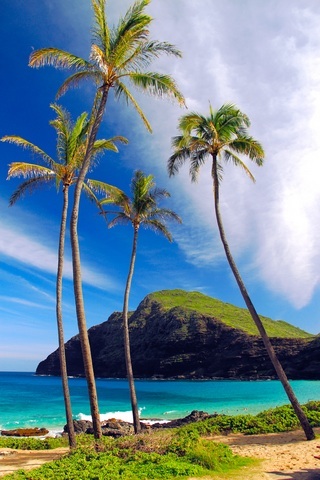 Dr Chet Snow announces a very-important, unique event: "The Aloha Wisdom Gathering of the Elders" at the Venus transit - June 2-6, 2012, on the Big Island of Hawai'i.
~
Join Kupuna Auntie Pua Mahoe, Grandmothers Agnes, Flordemayo and Mona of the International Council of 13 Indigenous Grandmothers, other local Hawaiian elders and ancient crystal skull Synergy for 4 days of Dialogue, Teachings & Sacred Ceremony.
For details, call Dr. Chet Snow: 928-204-1962 or go to: www.4dwisdom.org and click on the Aloha Gathering pages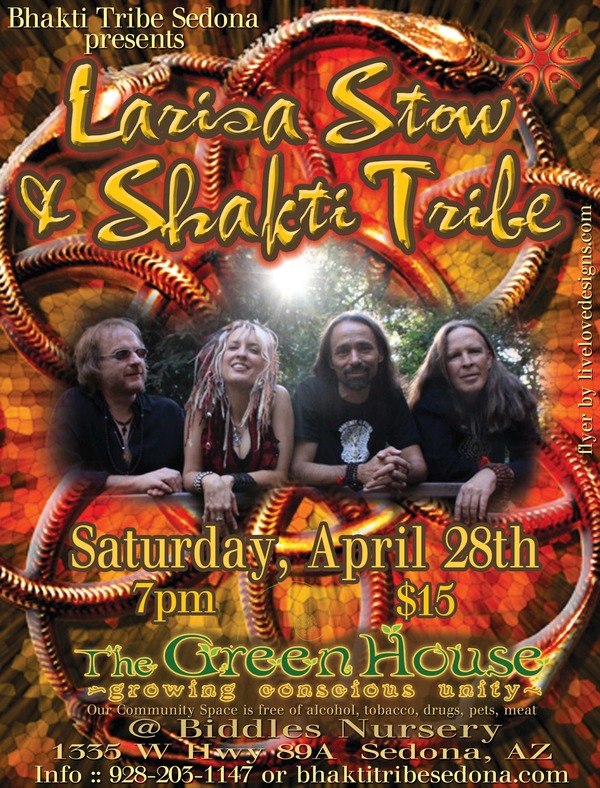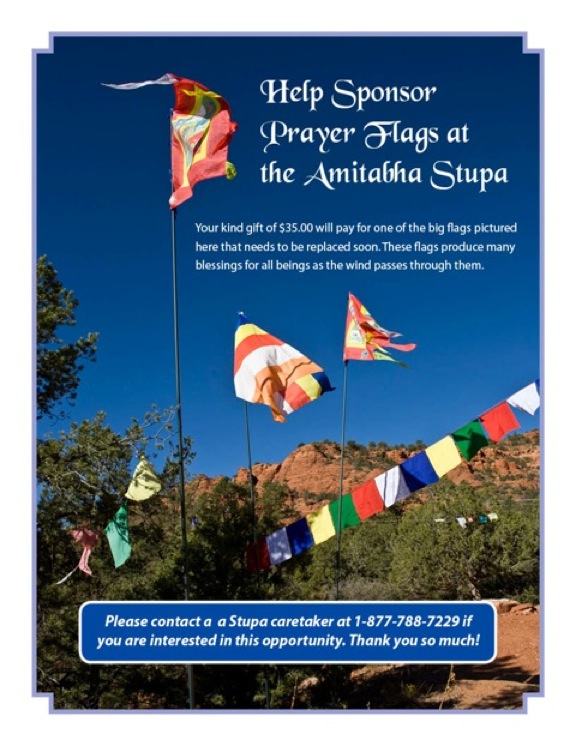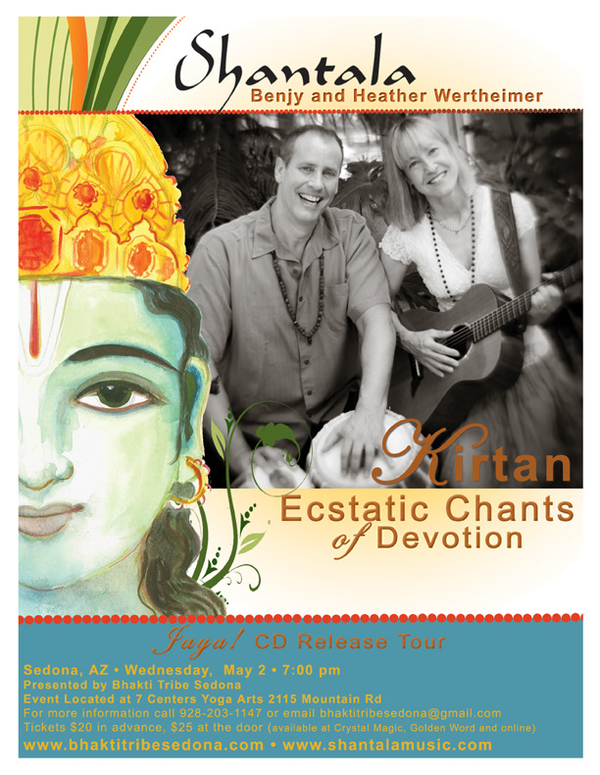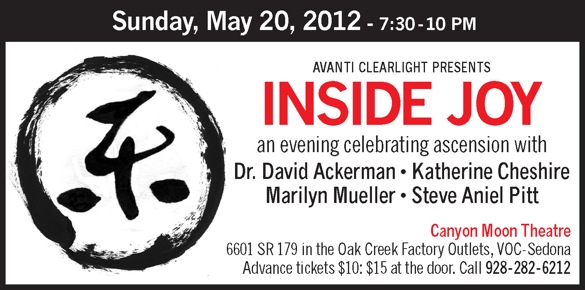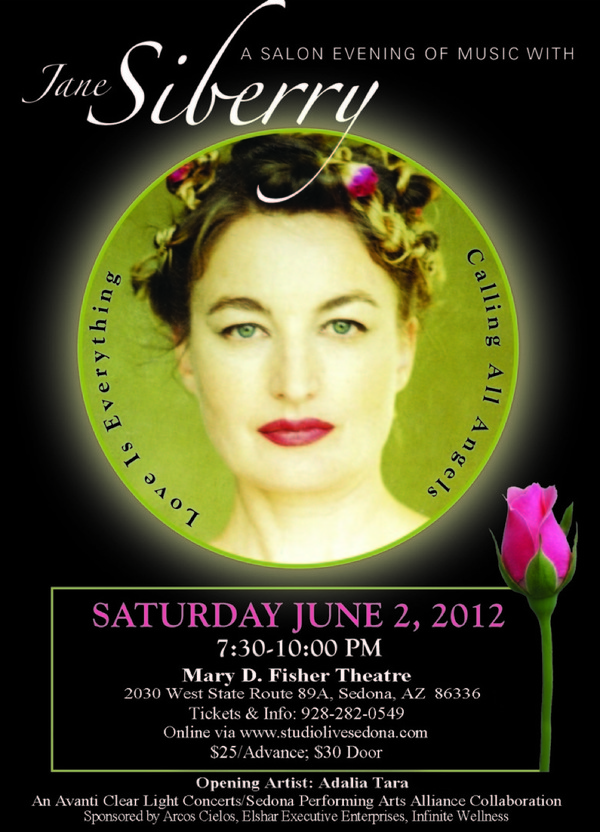 The Celestial Inn
$60 a night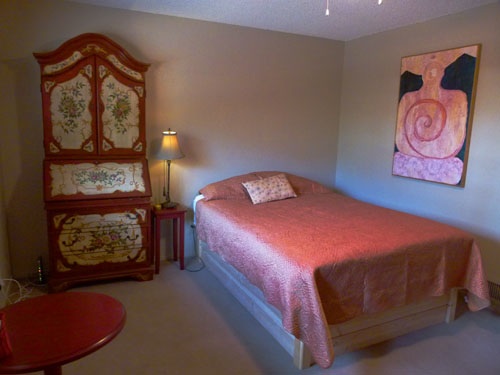 Traveling to Sedona for a conference, workshop or healing retreat? Enjoy a stay at the Celestial inn of Sedona.
All the conveniences of home at an attractive price.
Call 928 202 8627
Fax: 928 282 3817
info@SedonaCelestialInn.com
__________________________________________________________________
Saving the Sedona Sanctuary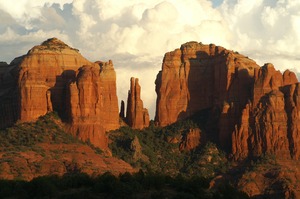 We have a movement here to shut down the Sedona Airport. We have written a petition which is just getting started. All the big money is leaving Sedona due to helicopter, jets, planes and bi-planes over their homes and in the US Forest.
The airpor
t is slated to go commercial like Flagstaff, with a tower and a terminal. Mac is working a deal to buy the tower now ...from the Grand Canyon. We are already suffocating under the jet fumes here. People are complaining of full body arthritis and shaking livers and liver pain, headaches, high blood pressure and racing hearts. There are levels of lead- poisoning- from the leaded av gas in the planes.

Please go to: www.closetheairport.com and read the petition. We need help to save Sedona!
Let's make Sedona back to the City of Peace it once was, and a green community!
______________________________________________________________
The most economic way to publish your book is as an Ebook!
Let us make your Ebook and place it on thousands of Ebook sites worldwide. We also specialize in national distribution and marketing campaigns for your printed book too.

It's easy, fast and affordable.
Call 928.274.6412 or write: bluemoonsedona@gmail.com
______________________________________________________
______________________________________________________

If you would like to advertise your event in Sedona City of Light's Seekers Guide and reach over 8,000 like-minded people, please email us at : citiesoflightmedia@gmail.com or call: 928.274.6412.
Inspire and Create Communities of Light!