2017 Chamber Challenge Golf Outing
The Chamber's annual Chamber Challenge Golf Scramble is fast approaching—and there is still time to register! If your business is interested in participating in our Golf Scramble on Thursday, June 8th, call The Chamber as soon as possible at 419-447-4141!
This year's event, hosted by Mohawk Golf and Country Club, features the annual Golf Scramble Tournament, Chipping and Putting Contests, and Proxy Prizes throughout the day. Registration begins at 8:30 am, with a shotgun start at 10.
We are also seeking donations for our golf outing goody bags & door prizes! For more information on the Chamber Challenge, or to become a sponsor, please call Deb at 419-447-4141. V
iew the flyer
here
.


Thank you to our Major Sponsors So Far:
Ameriwood Home
Aqua Ohio Water, Inc.
Bolte Real Estate
Carmie's Catering
CompManagement
CompManagement Health Systems
Coppus Motors
Corporate One Benefits/First Insurance Group
Laminate Technologies, Inc.
Mercy Health - Tiffin Hospital
MLAD Graphic Design Services
Old Fort Banking Company
Reineke Family Dealerships
Sarka
State Bank
Sutton Bank
Tiffin University
Toledo Molding & Die
UIS Insurance & Investments
Webster Industries
Summer starts . . . .
Summer officially begins on June 20th. However for families with school age children, it starts once the school year is finished. There are some things that can be done to avoid hearing "I'm bored". There are several tasks they should do right away.
1.
Consider nominating their teacher for the Outstanding Educator Award
here.
The deadline is July 19, 2017.
2.
Look for summer camps and activities that match their interests. Many organizations have planned classes, summer reading programs, events and camps for this summer. Children should start
here
and expand their search from there. There are links at the bottom of the page to the library, Tiffin City Parks, Seneca County Parks and more!
3.
Check out our local museums and art guild.
4.
Register for classes, events or camps.
Event Information Wanted
When you are planning an event, please send us the information, we will post it on our website calendar. We are able to attach a pdf file to the post. This is a way to share more details. If you are planning an event, you may want to look at the calendar to see what else is planned for the same time frame. Will your event complement or conflict with what is already scheduled? Our calendar is not all inclusive but we try to post what we know about.
It is way too soon to think about Christmas! However, it is not too soon for us as a community to look at the calendar and schedule our holiday events. We will be creating a brochure to promote Christmas and Holiday events taking place in Seneca County. Please send us all the pertinent information by October 1, 2017. We actually have some Holiday events already on the calendar, look for the burgundy color.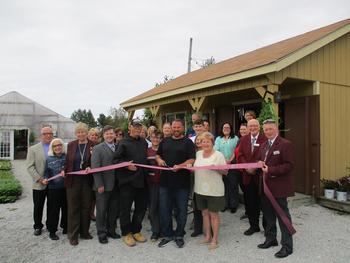 Congratulations to Hohman Garden for their Ribbon Cutting on May 11!
Thanks for celebrating the After Five with us and the AAA Ohio Auto Club on May 16!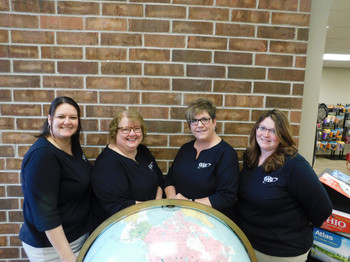 Courtney Stine and the rest of the Tiffin AAA Ohio Auto Club staff hosted a "Chamber After Five" meeting on Tuesday, May 16th from 5 to 7 p.m. A variety of Chamber members attended so they could network with other affiliates while enjoying some tasty, homemade snacks and refreshments. Having the meeting at the AAA was to help the Chamber members learn about the benefits of joining the auto club.
Also, a presentation called "Keep Safe and Travel On" was given by Brenda Betz detailing the various ways you can protect yourself while traveling far away, or close to home. Members were surprised by the number of items AAA has for sale that can help protect your identity, your money and even your personal belongings.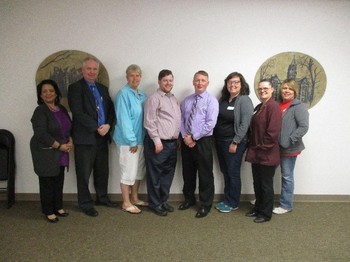 Our ambassadors met on May 19. Want to join? Contact us!