2013
SUMMER EVENTS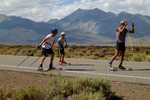 June 25-27, FW Nordic Tahoe Bliss camp.

June 25-27, USBA Western Region Summer Biathlon Championships.

July 4th, FIRECRACKER MILE

July 6th, HUGE Outdoor Rep Sale at ASC-TC.

July 18-21, FW Nordic June Lake camp.

August 3, Squaw Valley Mt. Run

August 14-18, FW Nordic North Coast camp.

September 14-15 Chuck Lyda Summer Biathlon.
October 15, it snows and you put all your summer training to work!
2013 Summer XC Dry-land Training Program
Hello ASC-TC Junior Cross-Country athletes:

We hope you've all enjoyed your off-season. Are you ready to begin your 2013-14 season? We are at Auburn Ski Club Training Center!
Our 2013 summer session of XC dry-land training will begin Monday, June 17. Information and sign-up forms are now on the website HERE. There will be two weekday training workouts and designated Saturday sessions that combine our ASC-TC athletes with the Tahoe Cross Country Ski Education athletes for joint workouts and adventures. Sugar Bowl Academy and the FW Farm team will also join in on some of those Saturday sessions. For our Jr. Biathletes we've scheduled this summer to allow you to do both programs, info HERE.
Coaches for ASC-TC this summer will be Noah Brautigam and Gus Johnson. They are taking over the reins from Ben Grasseschi and will be coaching the TCCSEA sessions as well. Both ASC-TC and TCCSEA are excited to have Noah and Gus on board.

That's all for now. You'll all hear a lot more from Noah and Gus in the next few weeks.
Message from Coach Ben:
Dear Team and Parents,

Welcome to Spring 2013! I hope you all are out enjoying the weather and getting ready for summer training and phun.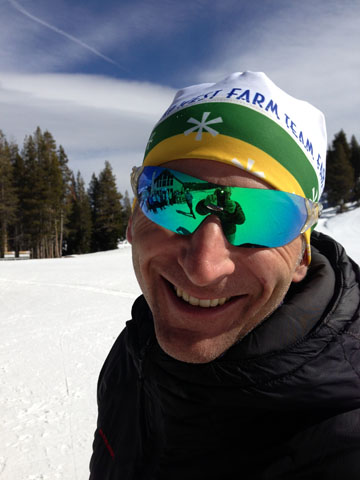 To that regard, ASC Training Center has hired two 'new' coac
hes, Gus Johnson and Noah Brautigam, for the summer programs. Most of you know them, or should know them, as they were both Far West Farm Team members this past year, and Gus has been on the Farm Team for two years as well as a top Nordic racer from UNR before that. Noah comes from a strong racing background and is a graduate of Middlebury College. Between the two of them, they will be continuing the top notch training programs for ASC Training Center starting as soon as school is out in June.

In the meantime, please help me in welcoming Gus and Noah into the ASC Training Center coaching ranks! I am sure you will find them fun and entertaining and knowledgeable and I am sure they will be available to help each of you out with you
r personal goals and training plans.
Go Auburn Ski Club!

Sign-up now

, it should be a great summer!

Coach Ben