OFFICES

CATALYST
120 Wall Street
15th Floor
New York, NY 10005
T +1 212 514 7600
F +1 212 514 8470

CATALYST CANADA
8 King Street East, Suite 505
Toronto, Ontario M5C 1B5
T +1 416 815 7600
F +1 416 815 7601

CATALYST EUROPE AG
c/o KPMG AG
Landis+Gyr-Strasse 1
6300 Zug, Switzerland
T +41 (0) 44 208 3152
F +41 (0) 44 208 3500

CATALYST INDIA WRC
B-601, Ivy Tower
Vasant Valley
Goregaon (E) Mumbai
400 097
T +91 22 3953 0785
February 19, 2013
Catalyst Census: No Real Increase for Women in Financial Post 500 Senior Officer or Top Earner Ranks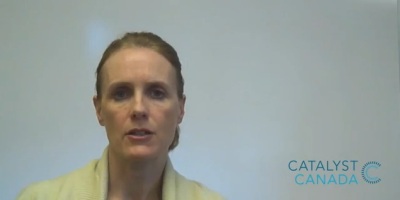 This video is also available in French.

The 2012 Catalyst Census: Financial Post 500 Women Senior Officers and Top Earners, a biennial report tracking women's advancement into senior leadership positions, finds no significant increase in the representation of women among senior officers or top earners at Canada's Financial Post 500 companies.

Among the key findings:
Women hold 18.1 percent of FP500 senior officer positions.
35.9 percent of public FP500 companies count no women among their senior officers.
There was no significant increase in women's share of top earner positions at public FP500 companies over the past two years.
Only 21.7 percent of public companies have 25 percent or more women senior officers.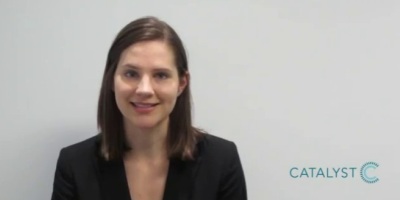 "Despite these results, we see progress in organizations where advancing women to senior leadership is an essential and integrated part of the business strategy," said
Alex Johnston
, Executive Director of
Catalyst Canada
. "The untapped, growing talent pool of potential women business leaders presents opportunities for corporate Canada. We ought to be asking ourselves, "Why
not
advance more women into senior business leadership?"
In response to these findings, Catalyst research offers some proactive strategies companies can use to increase the number of women among senior officers and top earners. For example, encouraging active
sponsorship
from influential leaders and providing access to the "
hot jobs
" that are proven to pave the way to top positions can be critical to women's advancement.
This report is also available in
French
.
We thank our sponsors for making this important research work possible.
Mentor Circle Sponsor:
Ernst & Young
Research Partners:
Bloomberg
,
BMO Financial Group
,
Chevron Corporation
,
Credit Suisse
,
Dell Inc.
,
Deloitte LLP
,
Desjardins Group
,
Deutsche Bank AG
,
Ernst & Young
,
General Motors Company
,
Hewlett-Packard Company
,
IBM Corporation
,
KeyBank
,
McDonald's Corporation
,
PPL Corporation
,
Sodexo
,
UPS