Dear Friend of VIM,
Phish Partners with VIM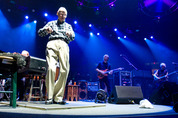 Many of you know Dr. Jack McConnell as the founder of Volunteers in Medicine but did you also know he is well known among Phish fans for his frequent on-stage appearances with the band? The father of Phish keyboard player, Page McConnell, Dr. McConnell first débuted his tap dancing talent with the band in Charlotte, NC, in 1993 and in other appearances he sang "Won't You Please Come Home, Bill Bailey?" with band members. See Dr. McConnell perform on stage with the band.
In recognition of his work with Volunteers in Medicine, Phish and its WaterWheel Foundation, hosted a series of pre-concert events before its December performances at Madison Square Gardens to benefit Volunteers in Medicine.
These events raised much-needed funds for the national VIM office, allowing us to further our work of assisting with the development of free medical clinics and supporting a network of 92 clinics that provide care to the uninsured in their communities.
---
VIM Berkshires Founder to be Honored by the AMA Foundation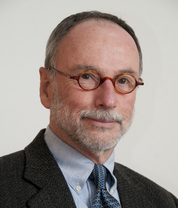 Matthew B. Mandel, MD (retired) will be the recipient of the 2013 Jack B. McConnell, MD, Award for Excellence in Volunteerism, presented by the American Medical Association (AMA) Foundation in association with Pfizer, Inc. This award recognizes the work of senior physicians who provide treatment to U.S. patients who lack access to health care.
Dr. Mandel will be honored at the association's Excellence in Medicine Awards dinner to be held on February 11th in Washington, DC. Read more...
---
Impact of Affordable Care Act on Free Clinics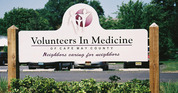 While the Affordable Care Act (ACA) will have a profound effect on free clinics, many people living in America will be left uninsured even after the act is fully implemented.
According to Professor Timothy Jost of Washington & Lee University School of Law, one of the most important categories left uninsured will be Americans covered by Medicaid who will loss coverage because of the recent Supreme Court decision. Uninsured adults falling at or below 138% of the Federal Poverty Level were supposed to qualify for Medicaid under the ACA. However, the Supreme Court decision allows states to opt out of this requirement and keep their enisting Medicaid eligibility categories.
The Congressional Budget Office (CBO) estimates that because of the Supreme Court decision and states opting not to expand Medicaid, six million fewer will be covered by Medicaid, half of whom will go to the exchanges and half of who will be uninsured. Under the ACA, Medicaid and CHIP eligibility determinations will be greatly simplified. However, those eligible will continue to face many barriers to getting enrolled, and some may choose not to enroll. Read more...