GreenLaw will present four awards at our Environmental Heroes Celebration on October 4, 2011. The recipients are Chandra Brown, Dennis Creech, Marlin Gottschalk, and Stephen O'Day. Read more about the honoreees below.

Chandra Brown, founding Riverkeeper and recently retired executive director of Ogeechee Riverkeeper, will receive GreenLaw's Environmental Hero Award. Chandra has shown courage in her role as the foremost environmental steward of the Ogeechee River basin. Pollution was no longer "business as usual" under Chandra's watchful eye. Over the past ten years, Chandra has implemented programs to monitor streams, educated the public on stream preservation, and advocated for clean water in the Canoochee and Ogeechee Rivers. Under her direction, Ogeechee Riverkeeper strengthened protection of wetland forests, helped to secure lower state emissions from mercury on coal-fired power plants, and was a leader and successful coalition partner in efforts to prevent the injection of chemically treated water into Georgia's aquifers.
The Lifetime Achievement Award will go to Dennis Creech, co-founder and executive director of Southface, a nonprofit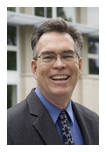 organization that addresses the need in the Southeast and beyond for research and education about energy policies, sustainable technologies, and applied building science. Named one of the "100 Most Influential Georgians" by Georgia Trend magazine, Dennis is frequently sought out for his thoughtful leadership on regional and national energy and sustainability policy. He has forged Southface partnerships with Fortune 100 firms, government agencies, and community-based organizations. During his 32-year tenure as Southface's executive director, the staff has grown to more than 50 professionals who deliver technical assistance and education to over 40,000 individuals each year.
This year a new Distinguished Public Service Award will be presented to Marlin R. Gottschalk, Director of the

Sustainability Division in the Department of Natural Resources (DNR). Over a 29-year career with DNR, Marlin has provided steadfast leadership in integrating environmental policy and planning with transportation, land use and energy policy. He played a key role in bringing together the funding and institutional partners to form The Clean Air Campaign, a nonprofit organization that encourages carpooling, transit, biking, walking and telework in metro Atlanta and in other parts of Georgia. Under Marlin's direction, the Sustainability Division has served a growing number of businesses in developing balanced solutions that protect our natural resources while enhancing economic success.
The Ogden Doremus Award for Excellence in Environmental Law will be presented to Stephen E. O'Day, who leads the

Environmental Law Section and Sustainability
Practice Group at Smith Gambrell & Russell. Throughout more than 30 years of practicing environmental law, Steve has advocated on behalf of environmental protection and represented nonprofit environmental organizations in cases that have established important legal precedents. He has also served on numerous governmental advisory committees and has testified frequently before the General Assembly in support of the environment. Perhaps Steve's most lasting legacy is his mentoring of many young attorneys who have followed his example in pursuing legal careers dedicated to advocating on behalf of environmental causes.