Hello Valued Customer,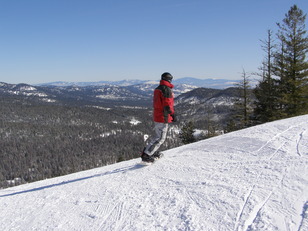 ONE MORE WEEKEND!
Last day of the season is April Fool's Day, no joke!
LAST DAY for lifts is April 1, 2012

"half day" ticket prices all day, superb spring Sunday!
Used snowboard sale

in the rental shop, stop in and check it out

Love Life Celebration

There will be a celebration and potluck Sunday, April 1 at the Loup Loup Sheep Camp to remember the life and contributions of Shanon Love. Come up and enjoy the last day of the season, make some turns and enjoy the company of those that loved Shanon. Bring a potluck dish, your own plate/utensils and stories to share about our friend. We plan on gathering at 12 noon to share our memories with the potluck to follow.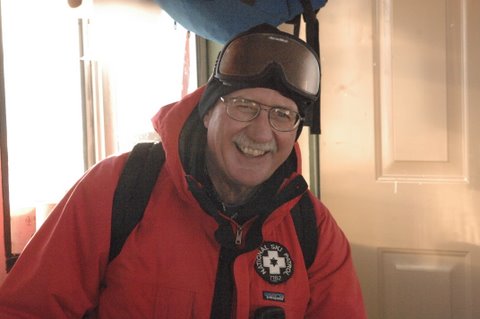 Upcoming Events
March Spring Season's Pass Sale- purchase for the winter of 2012/2013 and you can start using it now. It only takes a weekend adult visitor 7 visits to pay for the pass! Price goes up on Father's Day June 17, purchase on line or in the office.
4/1- Regular weekend "half day" ticket prices all day, come up for superb spring Sunday!
5/26 & 5/27- Archery Shoot around the basin, call Kirk Anderson for more information (509) 322-5581.
6/23- Methow Cycle Sport Mountain Challenge mountain bike race, contact Methow Cycle Sport for more information.

10/20/2012- Taste of Two Valleys Benefit Auction with The Paperboys

Operation days are updated regularly on the calendar page and next season's days are already slated if you're curious.
Please do not be confused. The only Loup Loup Ski Education Foundation facilities, including the rental shop, are here on the mountain and we do not charge a fee to park in the alpine ski area parking lot.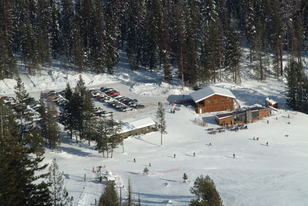 The day lodge and board room are available for your private or business meetings. Call the office for availability information: 509-557-3401.
Thank you so much for supporting The Loup Loup Ski Education Foundation; we are a non-profit organization dedicated to sharing and growing the life enriching experience that is outdoor recreation. The LLSEF operates the Loup Loup Ski Area, Loup Rental Equipment Shop & the Loup Snow Sport School on a special use permit from the Okanogan-Wenatchee National Forest, proud partners in recreation.
Volunteers wanted! Love The Loup? Contact us to find out about work parties and other volunteer opportunities, or let us know how you would like help.
The Board of Directors meets the second Wednesday of every month in the evening at the ski area office. If you would like to be put on the agenda please contact the office at least 24 hours prior to the meeting.
Loup Loup is your mountain, know it, love it.