EIA funding cuts disrupt CBECS data collection
| The Energy Information Administration (EIA)
announced
this month that a 14% cut in its 2011 fiscal year budget has forced the agency to suspend collection of key energy data and forecasting reports, including the 2011
Commercial Building Energy Consumption Survey
(CBECS). CBECS is a national, quadrennial sample survey that gathers statistical data on the stock of U.S. commercial buildings, the only of its kind. This news comes after the announcement that the 2007 CBECS will be withheld due to flaws in the experimental sampling method. Government and industry programs, including EPA's ENERGY STAR program, will be forced to rely on the nearly decade-old 2003 survey, the most recent available. Help urge the
House
and
Senate
Appropriations Committees to restore funding for CBECS in the Fiscal Year 2012. Learn more:
EPA to Expand New Home Program to High Rise Residential Buildings |
After launching a successful
pilot program
, the U.S. Environmental Protection Agency (EPA) has announced plans to expand its
ENERGY STAR New Homes program
to include multifamily high rise buildings (MFHR). Developers may earn the ENERGY STAR label through a prescriptive package developed by EPA, or a customized approach using the ENERGY STAR MFHR Simulation Guidelines, a companion document to
ASHRAE 90.1-2007 and ASHRAE 90.1-Appendix G
. EPA plans to work closely with
COMNET
and other stakeholders to refine the modeling protocols. For additional information,
click here
.
IMT Presents at USGBC Government Summit,
ACEEE/CEE 2011 Market Transformation Symposium
|
IMT's Cliff Majersik presented on the role of leadership and sustainability in the commercial real estate market at USGBC's May 10
Government Summit
, and on
Recent Advances and Future Directions for Building Energy Code Compliance
at the April 10-12
ACEEE/CEE Market Transformation Symposium
. Cliff and Andrew Burr both moderated sessions at the Market Transformation Symposium, covering
Residential Energy Efficiency Finance Mechanisms
and Local Experiences with Building Energy
Rating and Disclosure
.
---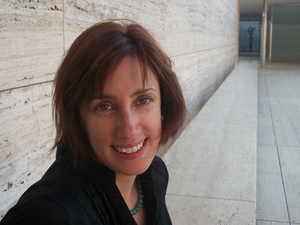 Meet Our New Communications Manager
IMT is excited to welcome
Amanda Kolson Hurley
as its new Communications Manager. Most recently, Amanda served as executive editor of Architect, the official magazine of the American Institute of Architects (AIA). Visit our
staff page
to read her full bio.