---
A strong national organization ultimately benefits the "Mary" in your community. This month's donors include:
Rhonda Anderson
Oren Renick
Thanks to each of you for your generosity.
Welcome Newest & Renewing Members:
Welcome newest and renewing members celebrating 30 years of service:
Welcome new programs participating in our no charge 90-day membership offer:
---


---
Additional
News You Can Use
posted on Facebook.
---
Board of Directors
Dr. Rev. Oren Renick, Chair
Judy Tabert, Vice Chair
Jay Friedman, Treasurer
Claire Petersky, Secretary
James Archer
Tammy Glenn
Jan Irish
Douglass Myers
Janet Seckel-Cerrotti
---
Issue No. 44



News You Can Use
is a publication of the National Volunteer Caregiving Network (NVCN).
Mission: To promote volunteer caregiving through advocacy and the support and development of local programs.
Vision: Every community deserves an interfaith volunteer caregiving program; we are working to make that a reality.
Mention of any company name or product does not constitute an endorsement by NVCN.
NVCN is incorporated in the Commonwealth of Pennsylvania.
Mail is received at:
NVCN
PO Box 6552
Wheeling, WV 26003
---
Hello Friend,
"Soaring into the Future"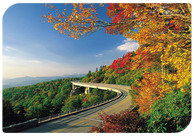 A beautiful retreat center in the Smoky Mountains to recharge and reimagine services that make a difference to your community.
Four Reasons to Attend
Professional Development
Demonstrate continuing commitment to your profession - helps your organization thrive.
Networking
Make new friends and cultivate relationships - promotes business success.
Sharing of Best Practices
Improves organization operations, boosts stakeholder relations, and saves time.
Recharging your Creativity
Tapping into your imagination can help you find innovative ideas and fresh perspectives.
NVCN and Shepherd's Centers of America are collaborating to provide you a meaningful experience. The planning stages are just beginning. If you would like to participate please email Rhonda.
---
Speaking Directly
While in Ohio, I had the privilege of meeting with several program managers and their board members. I was reminded of time demands and the conflicting areas that require our immediate attention. This is true for new program directors as well as by seasoned directors. And how do we take care of ourselves, too often by eating lunch at our desks!
This week take care of yourself, get away, get out, build a relationship, have lunch with someone else at least once this week! Networking, pays off!
Speaking of networking -- budget now, to join us in 2014. In order to soar, you need training, practice, and affirmation. All of this, and more, will be yours while at Lake Junaluska.
Call for National Board Nominations
NVCN members are given the opportunity to serve on the board of directors and/or to recommend names for consideration. We are looking for the following skills and experiences:
Development/fundraising
Marketing
Financial
Healthcare/healthcare system
Volunteer caregiving
Strategic planning
Legal - NPO
Prior national board experience
Interest/capacity in devoting time, talent, and treasure to NVCN
Candidate suggestions may be communicated via
email
. Please include candidate name, contact information and a short bio.
Save on Your Dues
Members receive $20 off of their renewal fee for recruiting volunteer caregiving organizations into NVCN.
Recruits also receive $20 off.
Hurry there are just a few days remaining - Offer Expires September 30, 2013
~ Rhonda
---
Best of the Best - Special Event Fundraising
Event planning and execution requires an abundance of time, but the rewards of name recognition, relationship creation, and good times should reap long-lasting benefits.
The recently updated resource library now includes an
index
.
---
Educational Webinars
is sponsoring a series of fundraising webinars
and NVCN members are invited to attend.
a leading fundraising agency, will present:
One remaining web seminar in the 2013 series:
Major Gift Fundraising
November 4, 2013, 12:00 Noon CST
---
Omicle specializes in developing memorable brands. Working with companies and organizations, we design their marketing materials, build their social media strategy, and improve their customers' experience. For more information, please visit
www.omicle.com
or contact Mel DePaoli at
425.440.1099
.
Make sure you mention NVCN for a special discount!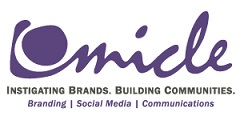 ---