Utah Aging & Disability Resource Connection Newsletter
September 2012
---
Upcoming Events

The Association of Programs for Rural Independent Living (APRIL) - IL Conversations is a CIL-Net presentation hosted by APRIL in cooperation with ILRU and NCIL, and provides IL practitioners with an opportunity to talk with colleagues about the nuts and bolts of running a center for independent living and providing core and other services, as well as to address broader state and national issues impacting CILs, SILCs, and people with disabilities.

Upcoming Topic: "Arthritis is Unacceptable"
Date: September 13, 2012
Time: 1:00 - 2:30 pm Mountain Time

Facilitators:
Amber Wolfe – AgrAbility Project Coordinator, Arthritis Foundation
Karen Funkenbusch – Program Director, Missouri AgrAbility Project
Join us to:
Understand the scope of arthritis across the nation, and identify the types of arthritis.
Identify the risk factors involved with, and the signs and symptoms of arthritis.
Discuss the daily challenges presented when living with arthritis.
Understand the types of alternative therapies and other forms of pain management.
Gain insight into the resources available through the Arthritis Foundation and the AgrAbility projects.
For more information on how to join the webinar, please click
here.
2012 HCBS Registration is now open!
- The nation's long term care system is in the midst of historic transformation from institutional care to individualized home and community services. You are invited to attend one of the year's most important national conferences. The National Home and Community Based Services Conference (HCBS) will showcase innovative national, federal, state and local delivery and policy developments vital for assuring Americans of all ages and abilities receive the highest quality community living supports, care, and services possible. An estimated 1200-1400 national, federal, state and local leaders, advocates, and champions for children, older adults, and individuals with disabilities from across the nation are expected to attend the conference. We invite you to
register
to join us.
Name: National Home and Community Based Services Conference

Date: September 10-13, 2012

Location: Hyatt Regency Crystal City - Arlington, VA
Take a Survey for a Vet

The Utah Commission on Aging is conducting an online survey about your experience in helping Veterans who seek assistance at your agency to get benefits and services from the VA. The survey will help to guide development of resources that will help you serve Veterans in the future.

The link to the survey is: http://www.surveymonkey.com/s/ADRCVASURVEY

Options Counseling

The Utah ADRC Program Office hosted a day-long retreat/training on August 15 for options counselors from around the state. We were most fortunate to have Joseph Lugo, Center for Disability and Aging Policy, U.S. Administration for Community Living, U.S. Department of Health and Human Services, give an update on the draft National Options Counseling Standards and how these standards will go into place at the ADRCs throughout the U.S. You can view all of the presentations on our website.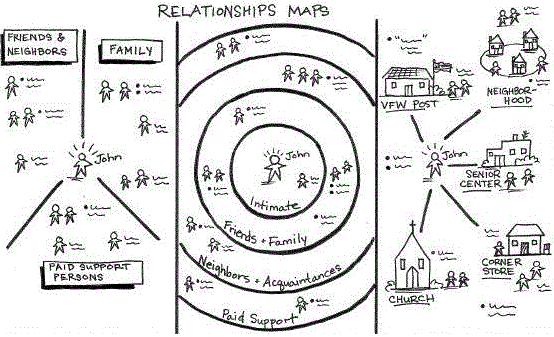 Utah's ADRC can help you find the information you need to access community resources and services for seniors and persons with disabilities of all ages. To learn more about the ADRC, visit our website!
---
To ensure emails and newsletters from us do not get filtered into your junk mail, please add this email to your address book: Utah_Aging__Disability_Resource_@mail.vresp.com