Utah Aging & Disability Resource Connection Newsletter
August 2012
---
News
Fleecing seniors: Scammers target the elderly for financial abuse
Experts say a victim's embarrassment or confusion, or the fact that the perpetrator is sometimes a close relative or friend, means many cases never get reported. Still, a recent Utah study said as much as $1 million a day is stolen from the state's seniors, most taken by relatives. Other experts say strangers take just over half. [more...]

Upcoming Events
Options Counselor Retreat - On August 15, 2012, the ADRC is hosting a FREE all-day training retreat at the State Capitol in downtown Salt Lake City!
Date: August 15, 2012
Time: 8:30 am to 5 pm
Location: State Office Building Auditorium (north of the Capitol @ 350 N Main St.)
Cost: FREE (beverages, snacks and lunch will be provided)
Here is the tentative agenda:
Options Counseling Updates from the Administration for Community Living (ACL)
Family Conflict When A Person Has Dementia
Medicaid Eligibility - When Can The ADRC Assist?
Advance Directives/POLST - Relevance and Context in Care Transitions
Cultural Competency
Sharing Stories of Options Counseling Experiences in the Field
So that we are able to plan for food and handouts, please
RSVP
and send the number of attendees from your organization to Angela Ang at
angela.ang@utah.edu
.
The Caregiver Academy - Inspired by family caregivers, Salt Lake County's Caregiver Academy provides NO or LOW COST options for individuals to explore resources and increase their ability to care for family and friends as they navigate their way through the transitions of aging.
Location: 4743 S Plymouth View Drive, Taylorsville, Utah
(Taylorsville Senior Center by Taylorsville Park)

Time: 6:00 pm to 7:30 pm

Date: Third Thursday each month

Cost: There is no cost to attend classes
RSVP Required! Call (385) 468-3280 (TTY Users please call 711). Click here for the Caregiver Academy schedule.

2012 HCBS Registration is now open! - The nation's long term care system is in the midst of historic transformation from institutional care to individualized home and community services. You are invited to attend one of the year's most important national conferences. The National Home and Community Based Services Conference (HCBS) will showcase innovative national, federal, state and local delivery and policy developments vital for assuring Americans of all ages and abilities receive the highest quality community living supports, care, and services possible. An estimated 1200-1400 national, federal, state and local leaders, advocates, and champions for children, older adults, and individuals with disabilities from across the nation are expected to attend the conference. We invite you to register to join us.
Name: National Home and Community Based Services Conference

Date: September 10-13, 2012

Location: Hyatt Regency Crystal City - Arlington, VA
Options Counseling
Core Competencies of Options Counseling
Determine the need for Options counseling
Assess needs, values and preferences
Understand and educate about public and private sector resources
Facilitate self-direction / self-determination
Encourage future orientation
Follow-up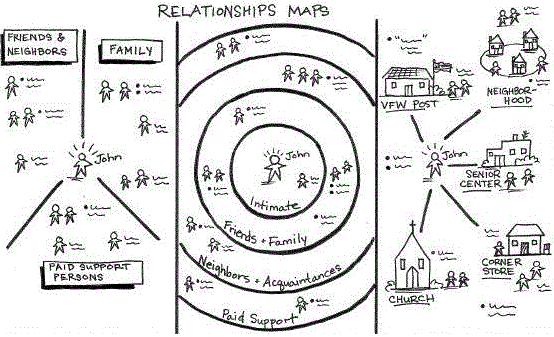 Utah's ADRC can help you find the information you need to access community resources and services for seniors and persons with disabilities of all ages. To learn more about the ADRC, visit our website!
---
To ensure emails and newsletters from us do not get filtered into your junk mail, please add this email to your address book: Utah_Aging__Disability_Resource_@mail.vresp.com