Homeless youth have unique and overlapping legal needs. In Ontario, the reality of youth becoming homeless is most evident from age 16 onward. At 16, a young person may leave their family home without being apprehended by the police. 16 is also the age when a young person is significantly restricted from accessing child welfare services if they are reaching out for help for the first time. Youth shelters and youth drop-in programs, partially or fully funded by the government, provide basic necessities to youth experiencing unstable housing.

The need for stable housing is a legal struggle facing all homeless youth. The recent human rights case, A.B. v. Havcare highlights discrimination in housing often faced by young persons seeking rental units. The Right to Housing Campaign argues that we have a right to adequate, affordable housing, and that our government has failed to uphold this right. Litigation on the right to housing is ongoing, and in the meantime, homeless youth continue to experience both high levels of victimization and high levels of criminalization. Legal issues related to state enforcement with penal consequences take priority in the mind of a young person, and are often the only legal issue the young person is able to focus on while in crisis and experiencing trauma. Each youth additionally faces an array of related legal issues that can be wide-ranging, but difficult to address without comprehensive and tailored legal services.

Street Youth Legal Services (SYLS) is a Toronto-based program at the specialty legal clinic, Justice for Children and Youth (JFCY). SYLS was developed as a unique and client based approach to offering legal services to street-involved young people. After the first year, JFCY commissioned a Needs Assessment in order to better understand the range of legal issues faced by the youth and to identify barriers that limited street-involved youths' access to justice. The results of the Needs Assessment, conducted by Stephen Gaetz, are summarized in the report Justice: Access to Justice for Homeless Youth. Gaetz found that street-involved youth often have multiple and interconnected legal problems, but often do not know about their rights or how to obtain assistance. It was also found that youth who are aware of certain legal services do not feel comfortable accessing them on their own and in conventional ways, as they are generally distrustful of traditional institutional environments. Further, the youth are often transient and participate only peripherally in mainstream society. They do not wait for an appointment for their questions to be answered but will make use of on-site access to legal information and referrals.

Responding to the Needs Assessment, the SYLS program provides legal services in an outreach model to unstably housed young people between ages 16 and 24. The SYLS lawyer provides legal services at the locations homeless youth most often frequent – youth shelters, drop-ins, and health centres. The SYLS lawyer also leads legal education workshops with street-involved youth and the professionals working with unstably housed youth. SYLS sees approximately 400 street-involved youth per year on an intake basis. The intakes lead to advice, referrals, brief services or full representation, depending on the case. The chart below provides a breakdown by type of legal issue for which young people sought assistance over a four month period.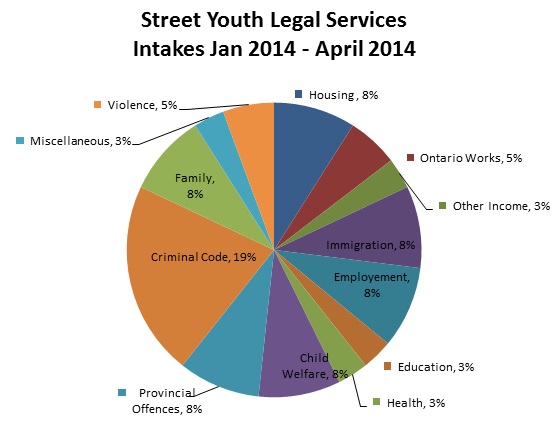 This four-month window is typical of the types of intakes SYLS sees every year. There are some exceptions. SYLS responds to the research and literature relating to homeless youth, and tailors legal education sessions to focus on legal rights that a youth may otherwise be unaware of. For example, if legal education is provided focusing on a young person's right to claim for compensation after being a victim of a crime, then the SYLS lawyer may see more intakes related to being a victim of violence. As you can see, criminal and provincial offences make up over 25% of the legal issues, showing clearly that the criminalization of homelessness continues to be a glaring trend.

In addition to responding to the legal issues most pressing in the minds of the youth, SYLS strives to assist young people gain increased stability and security through identification and resolution of underlying legal issues such as the right to child support or right to fair access to welfare benefits. On a broader scale, SYLS identifies systemic issues facing all homeless youth, and participates in and leads advocacy and law reform projects. Recent attention focuses on the need to extend voluntary access to child welfare services for over 16's, and the need to reform policing practices that breach a young person's rights.

The SYLS program relies upon private donations and grant funding from sources such as the Law Foundation of Ontario. If you would like to learn more about JFCY and the SYLS program, then come and celebrate with JFCY at the annual general meeting and fundraiser on Universal Children's Day, November 20th, 2014. Contact JFCY at (416) 920-1633 for ticket information.



News Briefs:


Second Annual State of Homelessness in Canada Report Released

Now in its second year, the State of Homelessness in Canada 2014 report not only provides an update on current statistics and figures, but offers and explores tangible solutions to ending homelessness.

Homelessness continues to affect many Canadians, including families, children and youth. The report estimates that roughly 235,000 different Canadians will experience homelessness in a year, with over 35,000 homeless on any given night.

The report points to the issue of affordable housing as a primary obstacle in addressing homelessness in communities across the country. While Canada's population has increased by 30% over the last 25 years, the national investment in housing has decreased by 46%, with funding for low-income housing dropping from $115 per person to $60 during the same time period. This disparity has taken a huge toll on Canadian families, with nearly 1 in 5 households currently experiencing housing affordability problems.

Authors of the report identify "an adequate supply of safe, affordable and appropriate housing" as a "prerequisite to truly ending homelessness in the long term". While such a solution would require significant national investment, the report asserts that it costs more to ignore the problem of affordable housing than to fix it. For an investment of $106 per Canadian annually, we can increase the affordable housing supply, providing a long-term solution to ending homelessness.

For more information, read the full report here.


Art with Potential

On October 23, 2014, Raising the Roof hosted the 1st Annual Art with Potential, an art competition and silent auction event held at Daniels Spectrum in Toronto. Eight youth artists competed in three rounds of 20-minute competition, in which each artist was required to create a unique piece. Funds raised by the event went to support Raising the Roof's national homelessness initiatives.

In addition to the art competition, two awards were presented at the event. This included the Jennifer Parnell Award for Youth Potential which was given to Jordan LaFontaine, selected for his tenacity and ambition in becoming a carpenter. Leo Burnett Toronto also presented Intact Financial Corporation with the Golden Toque Award, given to those who have significantly contributed to the success of Raising the Roof.

At the end of the final round, the judged announced Veronica Black as the first-ever winner of the Art with Potential competition, for which she received a $250 cash prize. All artists received partial proceeds from their auctioned artwork.

For more information or to view photos from the event, visit www.artwithpotential.com


The Homeless World Cup

Founded in 2001, The Homeless World Cup is an organization dedicated to changing the lives of homeless people through soccer. To celebrate the support delivered to local communities through their national partners, the organization hosts an annual World Cup tournament for people experiencing homelessness worldwide. Unlike the traditional World Cup, the event is held in a different city every year and only homeless men and women are qualified to participate in these games.

Canada had a slow start in the games this year with a couple of early losses; however, the Canadian coach Kevin Scullion was quick to point out, the games are really more about "making friendships and improving lives" than winning.

The Homeless World Cup organization proudly stands behind the great results they have witnessed from this annual event. In the cities where the games are hosted, people who are homeless report better relations with the public and the majority of players form valuable lifelong support groups with fellow players and organizers.

The Homeless World Cup 2014 took place from October 19-26th. For more information, visit: www.homelessworldcup.org


Recent Mayoral Elections in Ontario

With the conclusion of the mayoral elections across Ontario, new terms of office bring with them new promises and hope for positive changes. In the provinces two largest cities, Jim Watson was re-elected for another term as mayor of Ottawa and Toronto's John Tory was newly elected into office.

Although seldom mentioned in the later debates in these two cities, homelessness was vocalized as an important issue by voters, one in which they were eager to see the candidates provide their viewpoints on. Citizens of Toronto, the city with the largest homeless population in the nation, advocated for more assistance for the city's poverty-stricken and homeless. According to a recent report from CBC's Vote Compass, more than 50% of Torontonians believe the city should be spending more or significantly more than is currently being spent to support issues surrounding homelessness.

In Ottawa, voters were given encouraging promises from Jim Watson, who identified in his platform the importance of addressing homelessness, an issue which he aims to tackle. His first promise during his campaign was to boost funding for the city's housing and homelessness program by $8 million. More specifically, the new funds are to be put towards housing allowances, home care/support and repairs to existing buildings.

John Tory, Toronto's new mayor, left much to be desired in his minimal discussion of poverty and homelessness leading up to his election. His absence at the housing and homelessness debate was disappointing and left Tory exposed for criticism. All is not lost, however. According to the Vote Compass, Tory's positioning on several key issues, such as supporting low income Torontonians and maintaining the cities social housing units, addresses many of the problems that lead to homelessness. Also encouraging is his announcement the day after election, in which Tory stated his hope that Olivia Chow, a candidate that spoke strongly about the issue of homelessness, will join his team as an advisor as he takes over city council this November.
Visit us at:
Raising the Roof
www.raisingtheroof.org

Follow us on: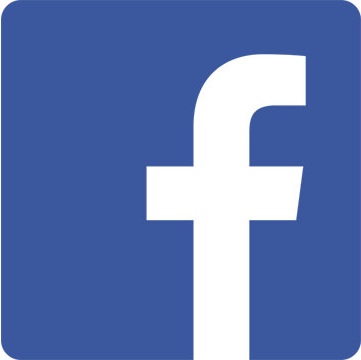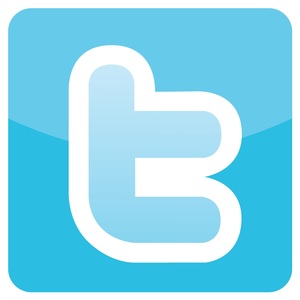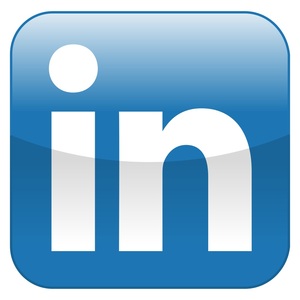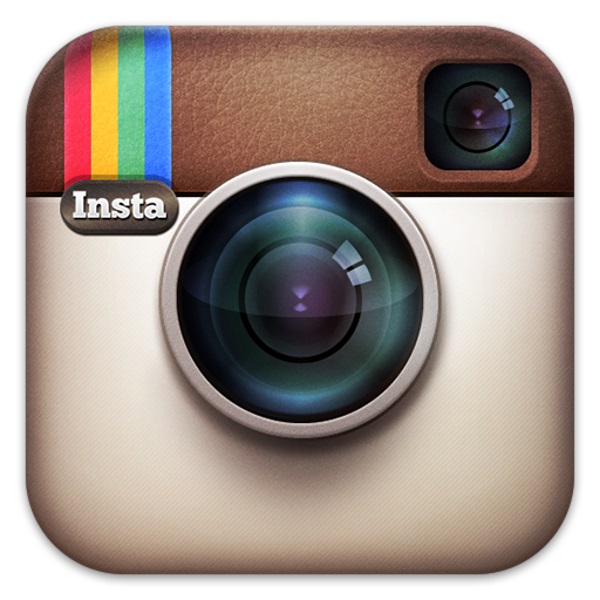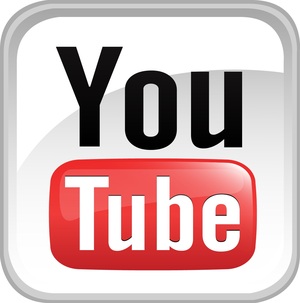 If you have any tips
for the Bulletin please
e-mail: caitlin@raisingtheroof.org