Dear Artists, Friends, and Supporters,


It's summer, and some are slowing down --not us! If you read the e-newsletter below, you'll see that:

We are sending art and music therapy to kids with special needs at the Challenger School and several facilities that help children with disabilities starting this fall.
We are creating work for a woman with an advanced degree in visual art, who is homeless. She is using her talent to help kids in at-risk communities and the elderly.
We have five "Dance for Food" performances scheduled for November.
We have a list of gifted children that are in line for scholarships, in order to have access to arts education.

There are hundreds of artists in our network, waiting to be put to work. We are not just supporting culture when we create work for these artists, but also giving them opportunities to use their talent to address issues like poverty, human trafficking, health concerns, and more.

Please consider making a donation online. Tell a friend that you know has the potential to make a difference by supporting us. Now, more than ever, we need, and deserve your support!

Terry Barber,
Executive Director
---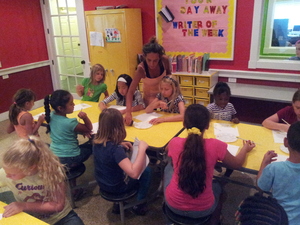 STUART — In April, the local nonprofit organization, Artists for a Cause, met an artist with a truly remarkable story. She learned about the organization while seeking volunteer opportunities online, and swiftly registered to become part of a national network of artists looking to use their talent for community improvement.
However, Janet, like many other talented and experienced local artists, is struggling financially. In fact, though she has incredible work experience and an advanced degree, she is currently homeless, living in a shelter in Stuart.
Janet holds a master's in fine arts with a minor in psychology, and was an educator at the NYC Children's Museum. Additionally, she taught painting and ceramic lessons at an adult training center for the disabled. Her work in New York was praised by pupils and facilities directors alike, but when the museum made major cutbacks a few years ago due to financial crisis, Janet was among many to be let go, and her difficulty began.
She looked for a new job in the New York area, but couldn't find the opportunity in her field that she deserved. Eventually she lost financial stability, but she didn't lose hope. A friend had offered her enough support to make the journey to Florida, a place she had always wanted to live. She landed in Stuart, an arts destination, with promise.

Therapeutic Arts coming to Challenger School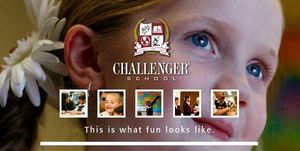 We've been asked to provide "Therapeutic Arts" to the special needs kids at Challenger School, as well as for disabled kids at ARC, Helping People Succeed, Arts for Autism, and more! Starting this fall the program will offer a therapeutic watercolor class, taught by an instructor with an advanced degree in the fine arts and a minor in psychology, as well as regular sessions with a certified music therapist. We are so pleased to be able to offer this support where it's needed most. Once again, art can be the solution.
CALL TO ARTISTS AND VOLUNTEERS: We need your help to make this program successful. Please be in touch if you're interested.
_____________________________



Attention Charities Seeking Artist Support!







In order to provide you with better service we will be implementing an annual registration fee of $75 to become eligible for artistic support. If you are already registered, you are "grandfathered" in through the end of 2013. All new organizations registering after July 31st will be subject to this fee, and all organizations will be asked to pay annual dues  starting January 1, 2014. Thank you for being part of the artists for a cause network. We are proud to be a part of your success.
______________________________________________
Congratulations, Andrea!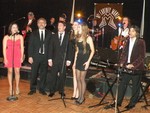 We welcome new scholarship student, Andrea Colletti, a gifted young singer who has been selected to receive voice lessons, ear training, sight reading, piano from Sarah Bartal and Craig Wich. We have a growing list of kids we'd like to support with a need-based scholarship. Please let us know if you know a child in need, or if you'd like to sponsor a scholarship student.
______________________________________________
Terry Barber announces site re-design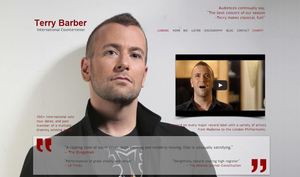 A4AC Executive Director, Terry Barber, invites you to visit his updated website, which includes a new video about his work as a performer, and a link to the A4AC site. Please click below to visit, view, and share! Mark your calendars - He'll be performing at the Lyric Theater, Stuart FL Dec. 1st. 7pm.
Connect with us

!


_________________
Support us!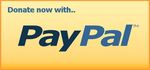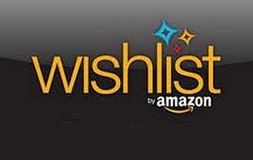 Need a website? sign up for PD-go! Tell them you were refered by A4AC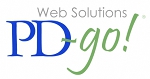 _________________
Upcoming events
Therapeutic Arts
Janet Rente
Every Wednesday, 2 P.M
Therapeutic Arts
Janet Rente
July 14th, 11 A.M
Therapeutic Arts
Reva Satchell
July 27th, 3 P.M
Greater Palm Beach Rose Society
Oct 25th, 5 P.M
Oct 26th, TBA
Dance for Food
Lyric Theater
Nov 3rd, 3 P.M
Dance for Food
Sunrise Theater
Nov 17th, 5 P.M
Dance for Food
SFHS
Nov 22nd, 7 P.M
Dance for Food
Eissey Theater
Nov 24th, 3 P.M
VIP Event - Terry Barber
Jan 26th, 3 P.M
Mariner Sands
Charity Week
Classical for Everyone
Mar 7th, 4 P.M
Mariner Sands
Charity Week
A Broadway Love Story
Shelley Keelor
Mar 29th, 4 P.M
_________________
Charity support
Does your organization need a benefit concert? jazz? classical? musical theater? We can produce the entire performance and support your cause with a unique source of revenue.
Are you a visual artist interested in showing at one of our events? We have display spaces available!
Contact us!
_________________
About us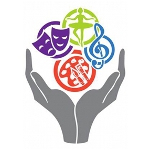 A4AC is a Stuart-based, non-profit organization that improves communities by using the arts as a catalyst to achieve incredible results. The organization strives to solve community need problems through unique artistic endeavors.