Happy 2013!

The year is getting off to a wonderful start, and we have many good things to report.

I'm keeping this letter short in the hope that you'll take the time to have a look at what's below. We have a lot to be proud of already, and so much on the horizon.

Thank you for your continued interest and involvement in our success!

Sincerely,

Terry Barber, Executive Director
---
ANNOUNCING NEW A4AC
Musical Instrument and Dance Shoe Donation Closet
Do you have a musical instrument laying around, in a closet, garage, or attic, unused?
What about those dance shoes your kids grew out of or stopped using?
We want to make sure those items get to kids who need them! Your unused equipment could make a difference in a child's life, putting them one step closer to the arts training they deserve.





Contact us now, as space is limited!
We'll make sure your unused equipment is put to good use!
---
A4AC presents
"Outstanding Artist of the Month"
Our selection is based on exceptional talent,
and creative use of talent for community improvement.

Natalie Carlton



Quilting since she was 18, Natalie has completed over 1500 pieces, many utilizing her own hand-dyed fabrics. Natalie has won awards on the national and regional level, and her art has been featured in magazines including the cover of "World Play Quilts".

Natalie often "quilts for a cause" that is meaningful to her.

You can see or even purchase an exceptional piece of Natalie's fiber art at our office!
Our selection is based on exceptional talent,
and creative use of talent for community improvement.
www.americanmadequilting.com
---
A4AC Open House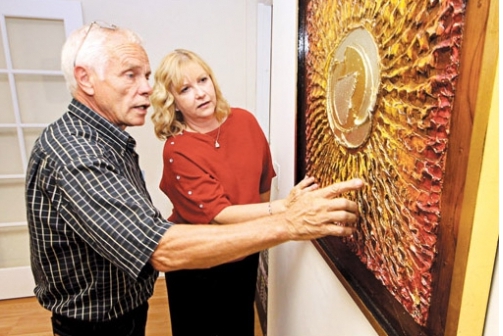 Artists for a Cause would like to invite you to come to our office!
This is our chance to catch up and share some of the work w
e've
b
ee
n doing ove
r a glass of wine… Of course, you'll have a chance to see or purchase some of our registered visual artists' work as well.
We do have some (limited) space available for our registered artists to showcase their work. Get in touch so that we can continue to be part of your success.
---
Therapeutic Arts Update!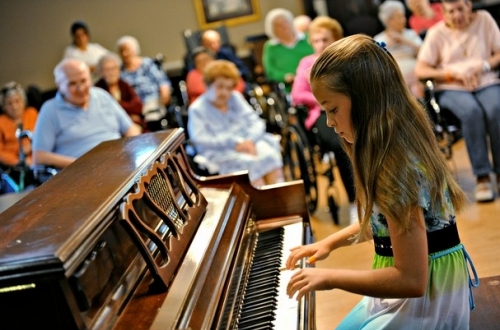 Many of you participated in Therapeutic Music Day in the past. We are expanding this program, to make it easier for you to participate, and find the support that you need. The program is now being called "Therapeutic Arts" and will include opportunity for all performing artists, and educators interested in serving the elderly and at-risk youths.
Whether you'd like to volunteer to share your talents, you're a professional seeking to be paid to participate, or you're an educator seeking opportunity for your students, we'd like to hear from you.
Facilities that serve the elderly and at-risk youth are invited to contact us as well. You are eligible for service once, one special event days, or even at a regular interval throughout the year!

Thank you for your interest in our cause,
and for getting involved in creatively building better communities!

Our Presenting Sponsor this year is Mr. Chain.
---
---
Artists for a Cause Hires New Staff Member!

A4AC is pleased to welcome Michelle Rodanes
as our new Director of Operations.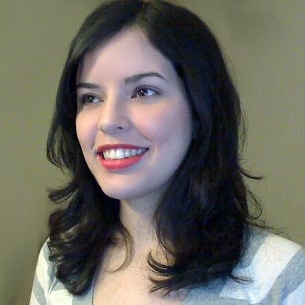 Michelle Rodanes graduated Cum Laude with a double-major in Anthropology and Interdisciplinary Social Studies, and a minor in Sociology from Florida Atlantic University. Deeply interested in global health and the cultural aspects of healing, Rodanes aspires to eventually continue her graduate education in the field of Medical Anthropology. Prior to joining Artists for a Cause, Rodanes worked as as an editor and community manager for a web-based arts and entertainment publication. She is thrilled to be the latest addition to the A4AC family and is looking forward to working hard to help the organization grow ever stronger.
---
A4AC WOULD LIKE TO CONGRATULATE RAJU KOTTIATH!


Raju has volunteered several hours of her time, managing our artist and donor database, and making sure that essential information is properly entered and organized. Raju is a joy to work with, and has become a valued member of our team. Thanks, Raju!
---
"Artists for a Cause Clubs" Update

While the active, talented kids in our current clubs have their own unique projects, we are also working toward a mutual goal.
A4AC School Clubs allow students to use the visual and performing arts as a means to strengthen their communities. The program is divided into two main facets: "Share Arts" and "Art as Therapy". Through "Share Arts", students gain valuable leadership skills as they showcase their talents and share their arts education with others. Additionally, with the training from an experienced counselor, "Arts as Therapy" students help at-risk youths use the arts as a vehicle for tackling social and emotional struggles. In both cases, artistic expression serves as a catalyst for improving our community's mental and physical health.
South
for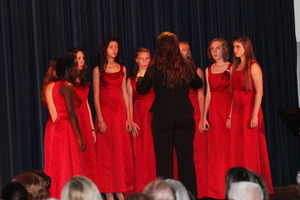 k High School A4AC Club
Hope for Freedom - Benefit Concert to Fight Human Trafficking
, will take place at Southfork High School Auditorium April 13 at 7pm.
The show will feature singers, actors, and dancers from Southfork and the community as well as an Art silent auction in the lobby.
Thank you Eileen Walentin for your exceptional leadership.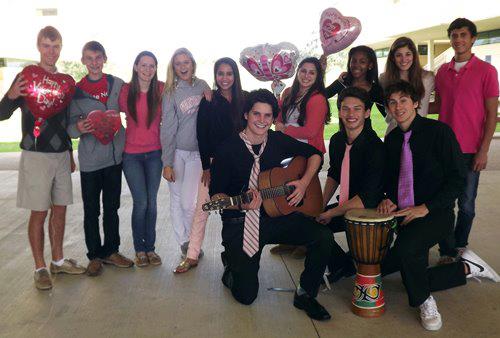 Pine School A4AC Club
President of th
e club and talented young performer,
Kevin Paul, will lead another round of Valentines "Sing-a-Grams" in an effort to spread awareness about our cause at the Pine School this Valentines Day.
A4AC Presence at Clark Advanced Learning Center
: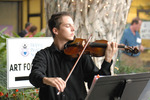 A4AC Intern, David Cleary, is working with active A4AC artist, Timothy Nicholas,
and others to present a performance during Stuart ArtsFest 2013.
---
Stuart ArtsFest 2013


A4AC is booking entertainment for this incredible, 2-day event which attracts 25,000.
Last year was a great success. We'll have two simultaneous stages with a wide variety of performances from kids' entertainment and irish dance to classical music, bands, and of course performances by our A4AC Clubs. A full schedule will be available soon.
Don't miss it, 23rd and 24th March 2013 in downtown Stuart, Florida.
---
Artists for a Cause Wish List:

Perhaps you have one of these things in your garage, or you're willing to make a donation that can help us to procure one of these items. In either case, you'll be helping us to keep on target, creatively improving our community!

-Small Cocktail table
- Rugs (x2)
- Magazine/Brochure Rack
- Donation Toward Printer Ink
-Storage Shelves For our Closet

Your donation is tax deductible to the fullest extent of the law.