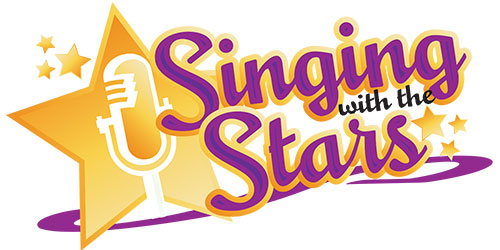 15 March 2014, 7 PM
The Lyric Theatre
Artists for a Cause is excited to reveal the pitch-perfect group that will grace the stage at their inaugural event, Singing with the Stars. Pairing "unsung" community notables with professional singers, each duo will select a song, practice, and prepare and then compete on stage at the Lyric Theatre in historic downtown Stuart on Saturday, March 15, 2014 at 7:00 p.m.

The amateur singers were chosen through an open application process, through which many applied. The performers - listed with the amateur first and then the professional - include:
David Dew and Shelley Keelor;

Michael Izzolo and Elizabeth Casalini;

Carley Moss and Karin Leone;

Linda Weiksnar and Jonathan Cummings; and

Bob Zaccheo and Carla Holbrook
The event is the brainchild of co-chairs Terry Barber, Internationally Acclaimed Countertenor and founder of Artists for a Cause, and Stacy Ranieri, Chief Illuminator of The Firefly Group, a public relations and marketing firm. Though not competing, this pair will also be performing a duet during the event.
"We thought this new event would be a great way to connect with talented individuals who have a love of singing but have spent their time singing in their cars or showers and never had the opportunity to perform on stage in front of a crowd," said Barber. "I also love that this event is supporting great artists in our network," said Barber. "The audience will be treated to some of the best talent there is, and get to watch the cast compete for a great cause!"

Singing with the Stars is a new fundraiser for Artists for a Cause, a national, nonprofit organization that improves communities using art as a catalyst. In additional, another local nonprofit, Keep Martin Beautiful, has also been chosen to be a recipient of a portion of the proceeds from this year's inaugural event.

Tickets are $75 and are now available through The Lyric Theatre at www.lyrictheatre.com.

The event is actively seeking additional sponsors who are sure to receive tremendous media exposure given the inaugural launch of this entertaining new fundraiser. Click here to view our sponsorship package.

Thank you to those who have already committed to sponsoring this event:

Forest Hills Funeral Homes

Wallace Auto Group | YourVoice Weekly
Scripps Treasure Coast Newspapers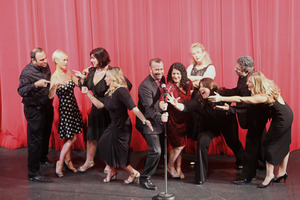 David Dew is a real estate broker from Stuart and Chair of the Martin County Democratic Executive Committee. Dew will perform with professional Shelley Keelor, who has been entertaining audiences regionally and internationally on stage and in concert for nearly two decades. Keelor is becoming known for her one-woman shows. Her current show, A Broadway Love Story, is being performed throughout South Florida.

Michael Izzolo, owner of the Michael Leonard Salon in Palm City and is known in the community for his volunteer work, will sing alongside Elizabeth Casalini. Casalini has her BFA in musical theater and recently won the 2013 Broadway World Award for Best Actress in a Play.

Carley Moss, the Marketing and Event Coordinator for Big Brothers Big Sisters of Palm Beach and Martin Counties, is preparing to belt out a ballad with help from partner Karin Leone. Leone has been nominated for several awards for her work in New York and Los Angeles, and was most recently seen on The Lyric stage in last season's rock musical Next to Normal.

Linda Weiksnar, attorney with Crary Buchanan, will channel her experience singing in church with assistance from her partner Jonathan Cummings. Cummings sang back-up for Barry Manilow and now performs at many local venues, including The Lyric Theatre.

While Bob Zaccheo, the Executive Director of Project LIFT, has never performed in public, his talents will be on display with partner Carla Holbrook, who toured with the Salvador Santana Band, and recorded with Salvador Santana and Carlos Santana. Since returning to the Stuart area, Carla has been playing different venues across South Florida, singing with notable musicians and has also been involved with several professional theater productions at Starstruck Performing Arts Center, most memorably in Dolly Parton's role as Doralee in 9 -5 The Musical.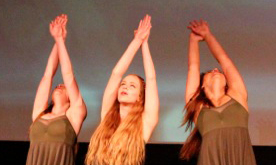 Hope for Freedom Concert
South Fork High School A4AC Club
1 March 7PM
South Fork High School Auditorium
10205 SE Pratt Whitney Rd
Stuart, FL 34997
South Fork High School's Artists for a Cause club will host a Benefit Concert featuring dance performances, music by The Calm, and a display of visual art for auction.

Help the students of this A4AC Club raise money to fight human trafficking and support the victims within our own community! All proceeds go toward Hope for Freedom, an organization dedicated to raising awareness, and bringing hope and restoration to victims of modern day slavery, both locally and throughout the world. Admission is $5.
Best & the Brightest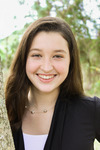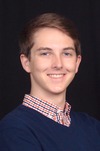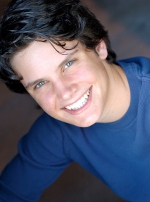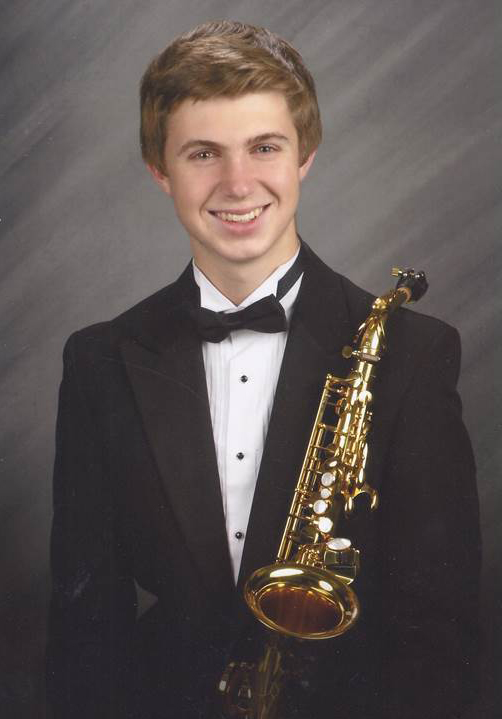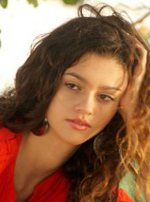 Sunday, 9 March 2014, 2-3 PM
Kane Center
Frances Langford Theatre and Auditorium Langford Theatre
900 SE Salerno Road
Stuart, Florida 34997

Catch the cabaret stars of tomorrow . . . today! The best and brightest performers of Artists for a Cause's network will present an entertaining and eclectic mix of vocal and instrumental musical theater, pop, classical, and jazz numbers. Performers include Timothy Nicholas, Emily Vitale, Erich Schuett, Nicole Kelly, Brittany Lustig, Alex Miranda, Christina Regan, Kevin Paul, Micailah Lockhart, Andrew Price, Megan Savage, Nicole Kelly, and Ryan Cox, and more....

Tickets are $20, or ($15 for members) available from the Kane Center online or by calling 772-223-7800.
Thank you to Ellyn & Ray Stevenson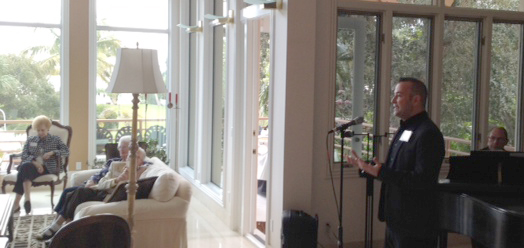 Artists for Cause recently had a fantastic fundraising opportunity... if we could raise $25,000, it would be matched by an anonymous foundation. With the help of hosts Ellyn and Ray Stevenson, we were able to achieve this goal. The Stevenson's home is lovely, the attendees enjoyed great food by the Taco Shack, and caterer Judy Beckman. Attendees listened to a private performance by Terry Barber (countertenor and Executive Director and Founder of A4AC), and two of our most gifted young artists, Savanna Webber (a soprano) and Timothy Nicholas (a violinist), both of whom spoke about their involvement in our programs. Thank you again, Ellyn and Ray!

On February 14, 2014, there will be a gathering at Gazebo Park in Downtown Stuart to support the international event, "One Billion Rising." Artists for a Cause is proud that the event will feature performances from the South Fork High School A4AC Club, and music by the pop punk/alternative rock band The Calm (which includes a former A4AC Club member). The event is being organized by 16 year old Olivia Ranieri and is about envisioning justice for gender violence. The event also offers interactive activities such as a yoga and a Jazzercise demonstration, a performance from the The Broken Tubas, a performance from a local drum circle, dance performances from the Port Salerno, Palm City, and the East Stuart Boys and Girls Clubs, a demonstration from a mixed martial arts group in Martin County, and more!
mARTies Awards 2014

Artists for a Cause is proud to be part of the Arts Council of Martin County mARTie awards this year. Executive Director and Founder, Terry Barber, is nominated for Outstanding Performing Artist, which is "presented to an individual with a proven record of artistic excellence in the performing arts, outstanding civic responsibility, and whose leadership has improved the quality of life in our community through the arts." Several A4AC Club members are nominated for Outstanding Student awards as well. The awards dinner is February 13th.

Read more about the mARTies, or buy tickets, here.
Therapeutic Arts Program Update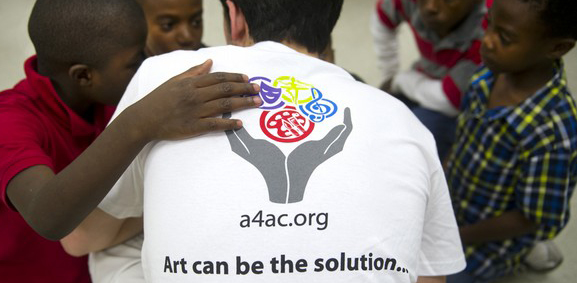 Artists for a Cause is partnering with the Boys and Girls Club of Martin County, the Hobe Sound Early Learning Center, and artist Jameson Donoian to provide therapeutic art programs. Partial funding for the program was provided by Women Supporting the Arts.

Art and music therapy are proven to be useful therapies because of their inherent ability to surpass language barriers and achieve therapeutic gains in a safe environment. Research has shown that art and music therapy promote positive mental health and behavioral outcomes and increase children's capability to address stress constructively. Improved are cognitive and auditory processing and other sensory-motor, perceptual/motor, gross and fine motor skills, planning, sequencing, organization, attention span, problem solving, flexibility, socialization, impulse control, and more.



Classes for this program will be taught by Jameson Donoian. Jameson earned a Bachelors of Fine Arts (Painting and Sculpture) from Ringling College of Art and Design in 2008. He has recently returned to this area from California and has taught art at a local Montessori school.
A4AC Pine School
A4AC School Club Report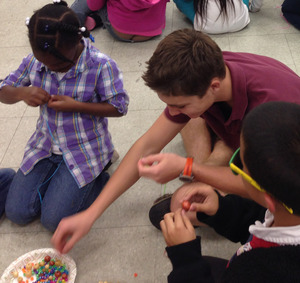 Members: Ethan Romero, Spencer Ballantyne, Katlyn and Julie Afshar, Michael Hadhazy, Katie Michels, Geoffrey Smith, Andrew Friend, Katie Rodgers, Christina Reagan, Kevin Paul, Cicci Long, Jordan Cox, Taylor Seubert, Lily Schreiber. (Addison Lax, faculty advisor)

Pine School Club Activity, 16 Jan 2014: "Yesterday at A4AC, we taught the children the importance of being true to themselves. We sang "This little light of mine" to emphasize that they need to always let their unique light shine in everything they do. After singing, we talked about how Martin Luther King Jr. (whose birthday was the day prior) let his light shine by standing up for what he believed in, and how, by being true to himself, he made an impact in the world. Then, to let the kids apply what they learned, we made bracelets with them. Each child made a unique bracelet, and we emphasized that even though they were different, the bracelets and their creators were truly beautiful!"
Upcoming A4AC Events
Canere
Feb 13th, 6:30 PM
West Palm Beach VAMC

One Billion Rising, Martin County
Feb 14th, 6 PM

Hope for Freedom Concert
March 1st, 7 PM
South Fork High School
April 10th, TBA
---
Connect with Us!
Support Us!
About Us

Artists for a Cause is a Stuart-based, national, nonprofit organization that helps visual and performing artists to use their talents for community improvement. Artists are not asked to give up their livelihood, or to work without some remuneration; art is not just for art's sake. Some programs help artists and charities get the most out of their collaboration, while others produce results directly, by feeding the poor, healing the sick, or solving other problems through unique artistic solutions.
---
Artists for a Cause Merchandise Available

Printed on 100% cotton, these t-shirts are available in sizes ranging from small to 3XL at our office location. $10 a piece.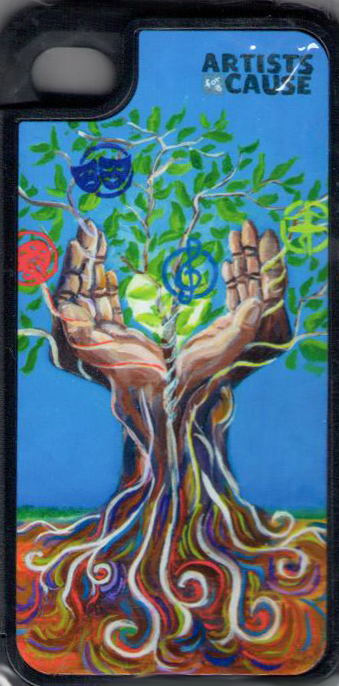 Designed by South Fork High School A4AC Club member Rebecca Peng, this phone case is available in many styles, $20.

Through your purchase of A4AC merchandise, you will be helping our programs to continue to make a difference in our community. Get yours today!
---
Your Office at A4AC!!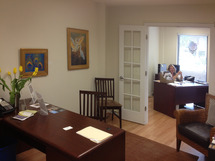 Looking for Office Space? We have two offices, each about 12'x12' that we would be very happy to have occupied. Available immediately, one room or two, shared bathroom, kitchen, storage space. Located in an upscale office park with plenty of parking in west Stuart near Palm City. Great location for a startup nonprofit, graphic designer, or studio for an artist.
---
Review of 2013 programs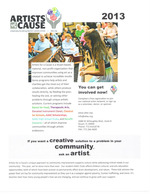 Last year marked more growth and development of Artists for a Cause programs. With four performances of Dance for Food, over a hundred therapeutic arts sessions, three very active A4AC clubs, and more...
---
Bach's Children Music School
(a nonprofit organization) proudly presents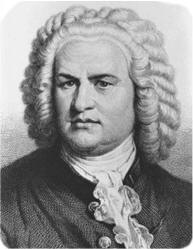 A Musical Feast Fundraiser
to help give the gift of music a wonderful evening of food, music, and a silent auction featuring music performed by our students and faculty and guest artists:
The Rowdy Micks

Please join us on Thursday, Feb 27th from 6 to 9 PM at the New Hope Fellowship Church, Citrus Blvd, Palm City. Tickets $20 per person (under 14 $10) . RSVP by Feb 20 to BCMS.inc@gmail.com or 772-236-9686.

---
Get Terry Barber for a Song!?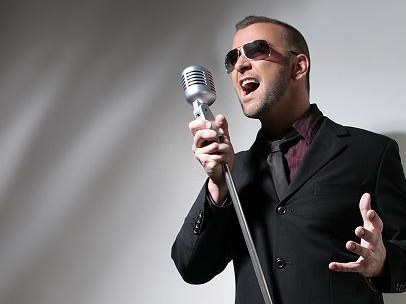 Presenters (any nonprofit!) in the state of Florida can receive state subsidy to hire Terry Barber or any artist from the state touring roster to perform for a fundraising event, or even a fundraising concert. The easy paper work is available HERE