A4AC Celebrates Int'l Women's Day

On March 8, A4AC commemorates Int'l Women's Day through their release of this exclusive video raising awareness about the under-representation of female artists. The project points to the often forgotten contributions of some of the most talented and influential female artists of all time, and features a very special performance by award-winning concert pianist Alina Kiryayeva, an acclaimed registered artist with the organization.

In the commemorative video, Kiryayeva performs Scherzo no. 1, op. 10 by Clara Schumann, wife of the more celebrated, Robert Schumann, who said of her work, "Clara has composed a series of small pieces, which show a musical and tender ingenuity such as she has never attained before. But to have children, and a husband who is always living in the realm of imagination, does not go together with composing. She cannot work at it regularly, and I am often disturbed to think how many profound ideas are lost because she cannot work them out." Having a career that spanned over 61 years, Clara Schumann has had a lasting influence, greatly affecting how we approach piano recitals in audience perception, repertoire, and format.

Be a part of the International Women's Day celebration by viewing the video at http://www.A4AC.org, facebook page, and official youtube channel.
Your comments are welcome.

---
A4AC presents
Outstanding Artist of the Month
Our selection is based on exceptional talent,
and creative use of talent for community improvement.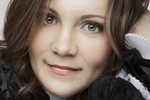 Alina Kiryayeva completed her Bachelor of Music and Master of Music Degrees as a scholarship recipient at The Juilliard School. She continues her education in the Doctoral Program at The Graduate Center of the City University of New York., and has toured internationally with some of the world's most distinguished ensembles including The Kharkov State Philharmonic, New York Symphonic Ensemble, the State Opera Theater, and the Imperial Valley Symphony. In recent years, her talent has been recognized in multiple international competitions, and this month we are proud to award her an A4AC Artist of the Month distinction for her creative use of her talent to support charitable causes.
---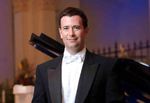 On March 17th, A4AC founder countertenor Terry Barber, will celebrate western sacred music throughout the ages through his performance of "A Sacred Journey", a concert series featuring some of the most beautiful melodies of all time.
The event, which will include a complimentary St. Patrick's Day-themed post-concert reception, will take place at St. Andrew's Episcopal Church in Lake Worth at 4 P.M. Tickets are now available. For more information about "A Sacred Journey", please call 561.582.6609 or write to SAEpiscopal@aol.com
---
Talented Students Support Their Peers
Artists for a Cause is proud to announce that it has received a gift of $775 courtesy of the popular chain of retail department stores Bloomingdale's . The funds were collected through a fundraiser event held last Dec. 15 at Bloomingdale's in Palm Beach Gardens. Performers from StarStruck Performing Arts Center including President Peter Jones, Artistic Director Jennifer Jones, staff performers and educators Matt McClure and Josh Rhett Noble and several students receiving training from Martin County's largest performing arts education institution participated.
Terry Barber, executive director of Artists for a Cause, expressed his gratitude towards students involved in the event: "Everyone deserves an arts education, and these kids are pitching in to make it possible, using their talents to make it happen –- and improving our community, which follows the A4AC mission. It is among our goals to see new faces in all of Martin County's private arts education institutions."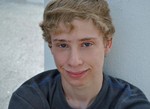 From an early age, David Wise could be found singing, dancing and putting on performances for his family and friends. It was evident that he had talent and a passion for the performing arts, but as he grew older he began to understand that, although he loved singing and dancing, it would be too difficult for his family to take on the financial burden of enrolling him in theater classes.
Fortunately for David, and students in similar situations, one community organization has been working to provide young people with the opportunity to pursue their dreams and get involved in the arts. With support from corporate and private donors, Martin County-based nonprofit Artists for a Cause (A4AC) created a scholarship program to assist students and families with the many expenses that come along with participating in visual and performing arts.
---
A4AC Holds "Pasta-Making" Fundraiser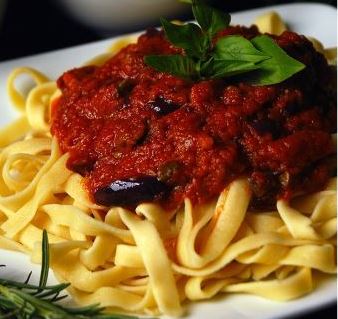 On April 9th, A4AC will hold a fundraiser event at the Tutto Fresco restaurant location in St. Lucie West. With an admission cost of $100, 30 guests will be granted access to an exclusive workshop in pasta-making and a history of pasta lecture presented by Executive Chef Pascale Lamarra and Chef de Cuisine Peter Perry.

Among methods demonstrated will be ghocci, raviolli, and stuffed pasta preparation techniques. The Chef's tasting will include several Italian specialty dishes inspired by Lamarra's and Perry's family heritage. As an added bonus, the event will also feature delicious desserts, and a fine selection of Italian wines throughout dinner.

A4AC Founder, countertenor Terry Barber will also be there to delight guests through his performance of two Italian arias.

Tickets for the event may be purchased at A4AC's website.
---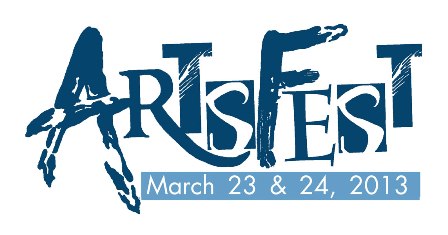 Martin County's 26th anniversary ArtsFest will be held on March 23rd through the 24th in beautiful downtown Stuart, and Artists for a Cause is proud to announce that several of its registered artists will be a part of the much anticipated celebration.

Among this year's participants will be acoustic duos Joette's Strings and Acoustic Soul, musical theater company Curtain Call Productions, The Amazing Chiaverini, Treasure Coast Community Singers, and classical guitarrist Jan Wissmuller. Florida Arts and Dance, and students from Bach's Childrens School and the A4AC Club at Southfork High School will also be featured at the event.

Aside from featuring live entertainment for guests of all ages, ArtsFest will also showcase the works of over 125 visual artists for all over the country. Artwork ranging from sculptures to jewelry, photography and watercolors will be on display.

For more information on the event, please visit martinarts.org
---
A4AC School Club Co-President Joins St. Patrick's Day Line-up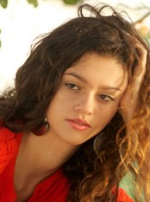 Talented student Christina Reagan, Co-President of the Artists for a Cause Club at Southfork High School will be joining the line-up of the upcoming Jensen Beach St. Patrick's Day Parade.

In the event, which will be held on March 16th from 11 A.M. to 7 P.M, Christina will be performing the National Anthem. Sofia Alvarez, and some other young registered A4AC artists will join Christina and represent A4AC at this event.

This year's St. Patrick's Day Parade will feature a free kids area with bounce house, slides, games, sand art, and live music for the whole family. For more information and volunteer opportunities, please visit jbstpatricksparade.com
---
Artists for a Cause Open House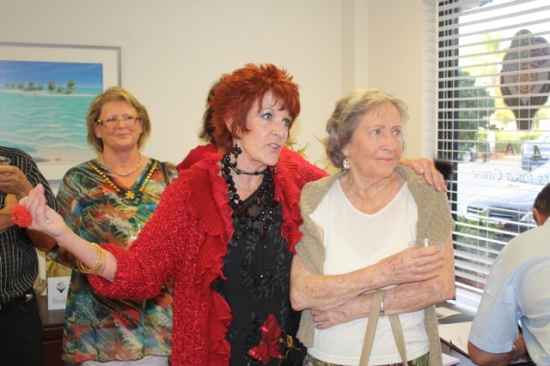 At Artists for a Cause there is always something on the horizon to look forward to! In addition to helping our community through our many program offerings, we also cherish opportunities to connect with our amazing network of artists and supporters.

You are cordially invited to attend our open house event on March 28th, 5 P.M to 7 P.M. Guests will be treated with wine and refreshments, and have the chance to enjoy beautiful pieces by some of our most talented registered visual artists. Admission will be free of charge.
Connect with us

!


_________________
Support us!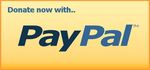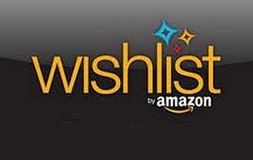 _________________
Upcoming events


Int'l Women's Day
March 8th

St. Patrick's Day Parade
March 16th

"A Sacred Journey"
March 17th

ArtsFest 2013
March 23rd-24th

A4AC Open House
March 28th

Pasta-Making Fundraiser
April 9th
"Hope for Freedom Concert"
April 13th

"Classical for Everyone"
April 21st
_________________
Charity support
Does your organization need a benefit concert? jazz? classical? musical theater? We can produce the entire performance and support your cause with a unique source of revenue.
Are you a visual artist interested in showing at one of our events? We have display spaces available!
Contact us!
_________________
About us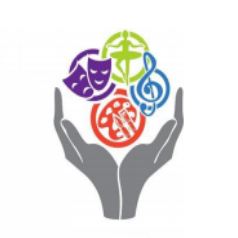 A4AC is a Stuart-based, non-profit organization that improves communities by using the arts as a catalyst to achieve incredible results. The organization strives to solve community need problems through unique artistic endeavors.