You missed this?! 3 More Chances to Catch Dance for Food in November!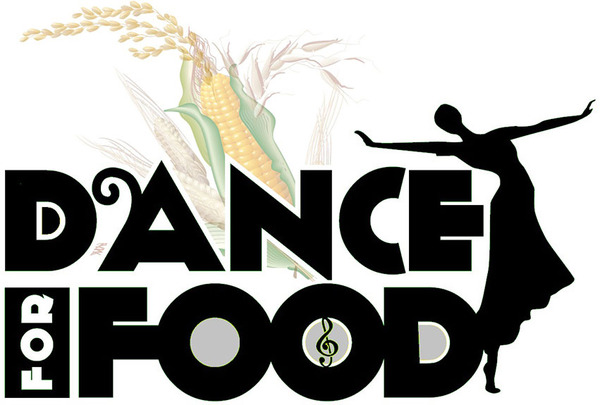 An hour-long contemporary dance performance to feed the hungry. Free admission. Suggested donation: a bag of nonperishable food.
The annual Dance for Food, presented by Artists for a Cause (A4AC), brings together many of South Florida's finest contemporary dancers to showcase their talents in front of an audience whose only admission fee is a bag of unexpired nonperishable goods. This year there will be four dance events in Martin, St. Lucie, and Palm Beach Counties, with artistic direction by Anna Preston of Preston Contemporary Dance Theater, as well as a featured solo performance by A4AC Executive Director Terry Barber. A4AC is working with three organizations as recipients of collected food: Treasure Coast Food Bank, Farmworker Coordinating Council of Palm Beach County, and the WPTV NewsChannel 5 Bill Brooks' Food For Families program.

The November 3rd event at the Lyric Theatre was a great success, with ten excellent performances. We collected a large amount of food - thank you to Rhonda Blakey, Director of Corporate Partnerships at Treasure Coast Food Bank for speaking and picking up the food.

Visit Mitch Kloorfain's Flicker set for more photos!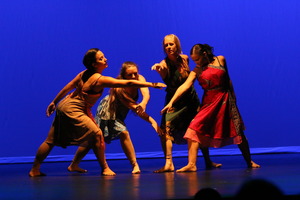 (Photos by Mitch Kloorfain/courtesy of Your Voice News & Views.)
There are three more chances to see Dance for Food:
Sunday, November 17, 5 P.M. at the Fort Pierce Magnet School of the Arts (1100 Delaware Ave. Fort Pierce, FL);

Friday, November 22, 7 P.M. at South Fork High School
(10205 SW Pratt Whitney Road, Stuart, FL)

Sunday, November 24, 3 P.M. at Eissey Campus Theatre
(11051 Campus Drive, Palm Beach Gardens, FL)
The November 22nd event will feature students from South Fork High School, Dreyfoos School of the Arts, and Pine School, which have A4AC member clubs, and Preston Contemporary Dance Theater.

Artists for a Cause (A4AC) would like to thank the dancers that are participating in these programs, including those with Preston Contemporary Dance Theater, Raising Arrows, Vanya Allen, Yow Dance, and Downtown Dance, as welll as University of South Florida students Katrina Soricelli and Vanessa Vargas, Jerlyn Scott, and musical guest Zen Fuse Box. The following studios will be presenting their student companies: Dance Academy of Stuart, Mo's DanceWorks, Movement Arts Dance Academy, and South Florida Dance Company.

Dance for Food is sponsored by Schmitt, Cambron & Reynolds, PL, and made possible in part by grants from the Community Foundation for Palm Beach and Martin Counties, Arts and Cultural Alliance of St. Lucie, and Women Supporting the Arts; other supporters of Artists for a Cause include Mr. Chain, Target, Forest Hills Funeral Homes, Walmart, Brand Preference Development Company, BB&T, and Seacoast Bank.

Please come to any and all of these events, which are appropriate for all ages. If you can't attend, please consider donating nonperishable goods at any of these locations: Artists for a Cause office; the dance studios and schools participating in the event; and BB&T branches in and Fort Pierce and Stuart. By bringing together art, community, and support, we can significantly affect change.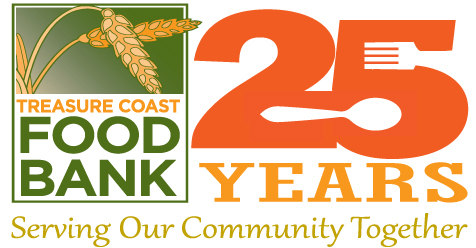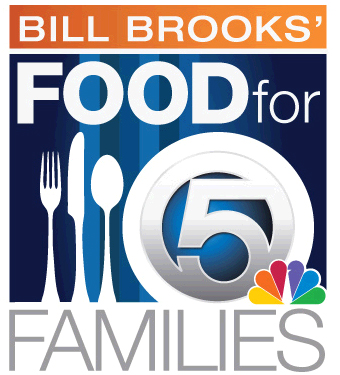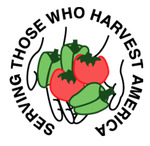 Therapeutic Arts Programs
Art and music therapy are proven to be useful because of their inherent ability to surpass language barriers and achieve therapeutic gains in a safe environment. Artists for a Cause is proud to facilitate therapeutic arts programs at several locations, including the Boys and Girls Clubs of Palm City and Hobe Sound.

The

South Fork High School A4AC Club

will be presenting a musical program at Sandhill Cove Retirement Living community in Palm City on November 9th.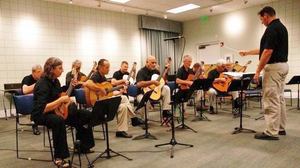 The

Treasure Coast Classical Guitar Society

will be presenting a program at Brighton Gardens assisted living facility on Nov
ember 11th.
A4AC Activities
Scholarships: Andrea Colleti
A4AC is proud to be sponsoring Andrea Colleti's continuing education with outstanding vocal teacher, Craig Wich, and musicianship with Sarah Bartal.
Charity support
Timothy Nicholas, violinist, and Sarah Bartal, harpist recently performed at the Greater Palm Beach Rose Society. Concertmaster of the Treasure Coast Youth Symphony and exceptional young violinist, Timothy Nicholas, delighted audiences with a combination of musical theater and classical melodies, as well as some original arrangeme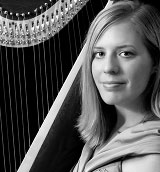 nts. A life-long musician, Sarah Bartal's love affair with music began with piano lessons at the age of four and the flute at age ten, but during her high-school years she discovered her passion for the harp. In addition to teaching, Sarah also directs the adult choir at Port St. Lucie Bible Church and collaborates with the Treasure Coast Classical Singers under the direction of Mr. Doug Jewett. Sarah recently completed her master's degree in choral conducting at Florida Atlantic University under the direction of Dr. Patricia Fleitas.
Donated Lowery organ looking for a good home!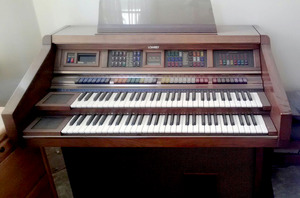 This organ is in working order, with many bells and whistles. It has been donated with the hope of finding a good home, where it can entertain folks that don't have access to a great instrument, or be used for music education. Please contact us to make arrangements to pick up.

We also have been offered a Hammond Organ if anyone can make good use of it.
A4AC presents
Outstanding Artist of the Month:
Robert Andrews
Robert Andrews is an accomplished painter, whose southwestern-styled works evoke totemic themes through the use of bold colors.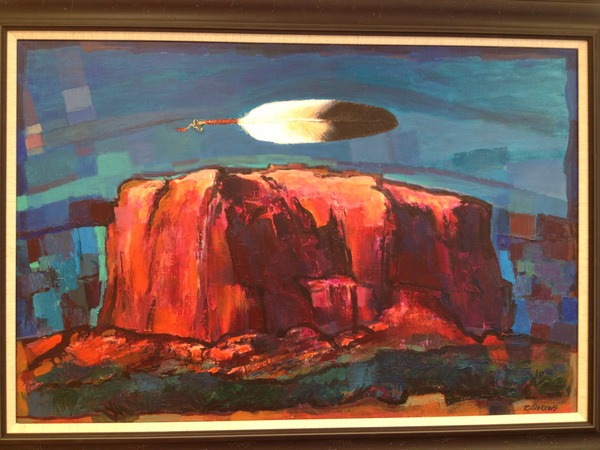 More of Robert's work will be on display at the

A4AC Open House,
December 12th, 5 to 7 PM
Please come to 2688B SE Willoughby Blvd., Stuart, Florida, catch up over a glass of wine and consider purchasing great art from our registered artists!
Our selection of artist of the month is based on exceptional talent, and creative use of talent for community improvement.
Terry Barber to perform at Lyric Theatre

, Dec. 1st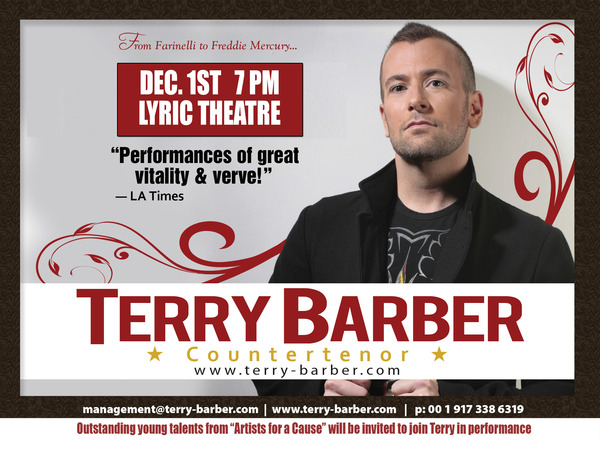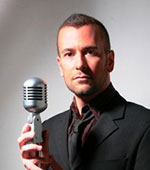 He has been featured on albums along side pop superstars Madonna and Cyndi Lauper, was a member of a multiple Grammy winning group and to the surprise of many, lives in our own backyard. Palm City's own Terry Barber will be showcasing his talents for his local supporters on Sunday, Dec. 1 at 7 p.m. at the historic Lyric Theatre.

The concert will also feature guest performances by up-and-coming young, local stars. The artists performing with Barber are members of Artists for a Cause. Young artists performing include Timothy Nicholas, Christina Regan, Talia Suskauer, Sydney Carbo and Savanna Webber, among others.

The event is presented by a friend of both Barber and Artists for a Cause, Elisabeth Lahti. Lahti is known locally for her support of children's services and the arts. Guests can expect outstanding vocal performances and a fun-filled evening as Barber performs a variety of classical and standard popular favorites in unique original arrangements that have an innovative and entertaining twist.

Tickets for An Evening with Terry Barber, Countertenor are $35 for adults and $15 for students and can be purchased at the Lyric Theatre box office or online at http://www.lyrictheatre.com. For more information visit http://www.terry-barber.com or call 772-286-7827.
Connect with Us!
Support Us!
Upcoming Events
_________________
About Us



A4AC is a Stuart-based, non-profit organization that improves communities by using the arts as a catalyst to achieve incredible results. The organization strives to solve community need problems through unique artistic endeavors.
_________________
New Staff Member
A4AC welcomes a new staff member: Georgen Charnes, as Director of Operations. Georgen recently moved to the area from Nantucket, Massachusetts with her family. Her background in graphic arts, archival administration, website development, and marketing are a welcome addition to our efforts.
_________________
Art makes a great gift!
Please consider CDs or visual art for your holiday gifts. Visit our gallery online or in-person at our office.
_________________
Artists for a Cause T-Shirts Available
We are proud to announce our release of a new and improved t-shirt design. Printed on 100% cotton, they are available in sizes ranging from small to 3XL at our office location.

Through your purchase of a $10 t-shirt you will be helping A4AC programs to continue to make a difference in our community. Get yours today!
_________________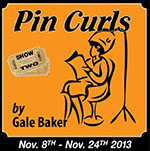 The Barn Theatre presents...
Pin Curls, Nov 8 - 24
A comedy set in the years 1944 to 1950, in which a small town beautician who lays down her shears and follows her GI Joe into the army. Only problem is, he doesn't make the cut, but she does. Written by Gale Baker and directed by Jeanette Mazzella. Ticket information: 772.287.4884.
_________________
Volunteer Performer Opportunities
Macy's at the Treasure Coast Mall and the Indian River Mall are offering volunteer performers an opportunity to participate in holiday performances. Macy's at the Treasure Coast Mall is hosting a holiday concert on Nov. 29th. Interested parties should contact: Bruce Bernstein 772-210-2275, 516-661-9243, shalbern21@gmail.com.
The Indian River Mall is seeking entertainment from Nov. 23 to Dec. 24; please contact Kelly Morgan at 772-770-9404 or mmr8808@simon.com
_________________
Artist and Charity Registration
Don't forget to register with A4AC if you would like to be a part of our efforts. Visit our website at www.a4ac.org