Dear A4AC Professional Performing Artists
(and those that aspire to be),

Are you having a hard time taking your performing arts career to the next level? Do you wish you could make more money following your passion, but need a plan to get there?

This is a program designed by the agency I AM SIGNED WITH to help artists get a leg up. Check it out free using this code:
T2015 at http://bit.ly/1HEdPXu

Say, "Yes" to a Performing Arts Career You Love.

Sincerely,

Terry Barber, Countertenor & Executive Director of Artists for a Cause Inc.

P.S. This offer is free and I believe there is some benefit for any performing artist. Down the road if you use the code to continue your work at the "paid" level, the affiliate fee will partially benefit A4AC.
---
Classical for Schools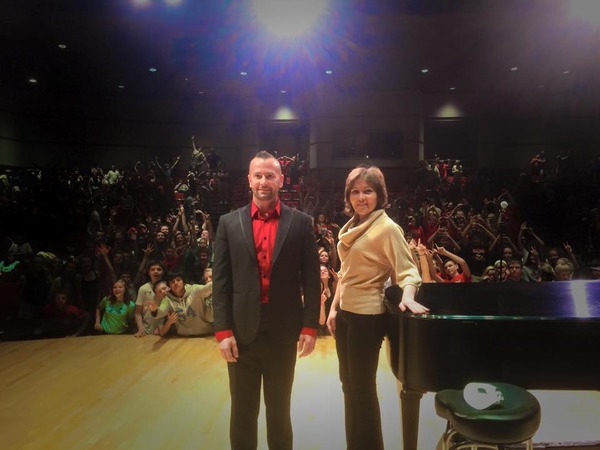 Throughout the season Terry Barber, our executive director, has impacted more than 10,000 in the USA and Canada, inspiring students about the importance of arts education and a
classical foundation within that.

Following four performances for elementary through high school students in Wisconsin, Terry Barber and A4AC received this feedback:

"Your entertaining performance had just the right elements to keep the students' attention, including both education material and literature that they would be familiar with. Thank you, A4AC, for a wonderful time." - Paul Tropp, Edgerton Performing Arts Center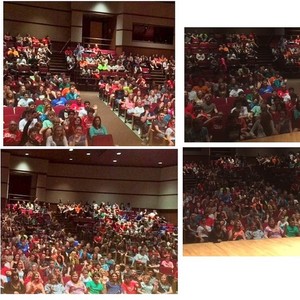 In Guelph, Ontario at the River Run Center, Barber held six performances for 4,000 junior high students. Jen Rafter, cultural program and event coordinator of Culture, Tourism and Community Investment and Public Services reached out to Terry Barber and said, "You are absolutely incredible. WOW, Terry. Please share what you have with anyone and everyone who will listen. You are one of those artists that stops the breath of a crowd. It was wonderful to watch the students react, witness, and digest the capacity of the human voice. The payoff was palpable."

-Jen Rafter, Cultural Program and Event Coordinator Culture
Tourism and Community Investment

---
Therapeutic Arts
Jackie Robbins, a professional cellist, has been very involved in the A4AC network and has a Level 1, Clinical Musician certification. She has been busy using her talents as healing properties to improve the lives of others through a grant made possible through A4AC. Here is her accounting of a recent session.

"The patient closed her eyes within 30 seconds of my playing and didn't open them again for six minutes. Her breathing got slower, her twitching leg movement almost stopped, and a smile was on her face while she nodded her head to the music. The nurses had told me she was very agitated and perhaps she could use the company and some music to calm her down before they tried giving her some medication to reduce her anxiety. For the entire time I was there she only opened her eyes about three or four times, to say how much she enjoyed music, how good it was me to come and do this, and how completely relaxed she felt and 'how very kind of me to do this for her!'"

-Jackie Robbins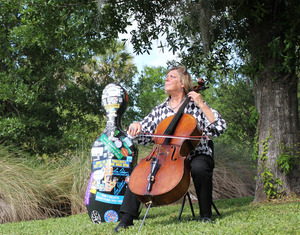 A testimonial from Liz Seiler, a MSW Hospice Social Worker upon hearing Jackie's session. We think it sums up what Jackie is doing beautifully.

Dear Jackie,

I was working at the Hospice House when I heard the angelic sounds of a cello playing from across the house. The patient's family commented on how peaceful they felt as result of the healing properties of the music.

Jackie, you are a phenomenal cellist and your music reflects the light of God. Your music instantly brings healing energy to all in your presence.

Music is a gift that should be shared to help others on their journey. It was such a blessing to have had the opportunity to hear you play today.

Thank you for sharing your gift! Peace.
---
Do you want to Sing with the Stars?
It's not to soon to start warming up!

We will be casting our local stars to be paired with professional singers in our 3rd annual signature fundraiser! This year's event is on Saturday, February 27 at StarStruck Theatre and our casting call is coming up. Get that sheet music ready!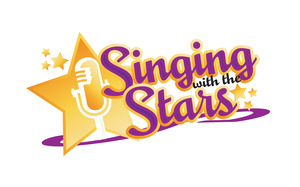 Click here for infomation about last year's event.



---
Keep an eye out for next month's Enews!
We will be announcing:
• Dance for Food 2015 Performance Dates
• Music Salon Dates 2015-16
• Classical for School Dates 2015-16
• Summer 2015 Therapeutic Arts Performances
• Casting Call for 2016 Singing with the Stars