Treble Makers make music, not trouble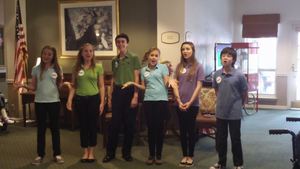 On May 25th, a group of junior high school aged performing artists presented a musical theater concert for residents at the Brighton Gardens senior living facility in Port St. Lucie, FL. The event, featuring one hour of vibrant and engaging performances by members of the "Treasure Coast Treble Makers", is one of several Artists for a Cause Inc. (A4AC) "Therapeutic Arts" presentations scheduled to take place this summer, both in local nursing homes and assisted living facilities, and at facilities which care for children in at-risk communities.
Founded by a group of young artists sharing a passion for musical theater, The Treasure Coast Treble Makers specializes in entertaining audiences with classic Broadway show tunes and timeless popular melodies. Among the company's members are up-and-coming vocalists Michael Stern, Madison Bailey, Aaron Simons, Chloe Janson, Rachel Modest, and Shay Derby, all of whom begun their musical training at a very early age. Now in their teens, the group is very enthusiastic about using their talents to enrich local communities; an objective aligned with A4AC's mission statement. Executive director, Terry Barber, would like to personally thank these talented and motivated artists, and their parents, for taking such initiative. "It's because of artists like these that we are growing so fast and able to creatively build better communities", Barber explains.
"I love performing because whenever someone comes to see one of our shows, they temporarily forget about all of their problems and, wherever they are in life, they are able to experience happiness; all the joy and energy of the stage!" explained Aaron Simons, one of the founders of the Treasure Coast Treble Makers. Event attendees were certainly charmed by the young talent, and repertoire that brought them back, helping them to connect with pleasant memories.
The main objective behind the A4AC "Therapeutic Arts" program, and the show at Brighton Gardens, is to bring the curative and invigorating powers of the arts to a people who would have not have had access to them otherwise. In this case, the performance provided attendees with an uplifting cultural experience. Additional outreach opportunities in this program also provide participants with invaluable learning opportunities, and employ the arts as a form of therapy.
Last year, Artists for a Cause held as many as 50 musical performances in nursing homes and assisted living facilities, with an outstanding kick-off event taking place at the Martin County Kane Center. This year, the organization will involve volunteer and professional visual and performing artists as well as certified music therapists, with as many as 100 "Therapeutic Arts" services for children and the elderly in the Treasure Coast and Palm Beaches.

A4AC presents
Outstanding Artist of the Month
Our selection is based on exceptional talent,
and creative use of talent for community improvement.

Timothy Nicholas


Our artist of the month is Timothy Nicholas, exceptional young violinist. Timothy has performed several times for the elderly in nursing homes as part of our Therapeutic Arts program. On more than one occasion,he has made us proud as we've sent him to support other charity events, such as the Soroptimist, "Women of Distinction" and Helping People Succeed fundraiser. Concert-master for the Treasure Coast Youth Symphony, we're so pleased to have Timothy's involvement as a registered A4AC artist.
______________________________________________
A4AC Talent at Nina Haven Scholarship event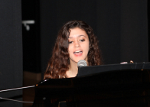 The Nina Haven Scholarships, Inc. gives children in M
artin
County, Florida, who might otherwise not be able to, an opportunity to seek higher education. This year, for the foundation's award reception May 5th, Christina Reagan represented A4AC, providing the event entertainment.
In the
top 2% of her class academically, Christina Reagan, is a singer, actress, dancer, oboe player, and pianist, who is also co-President of the Artists for a Cause club at Southfork High School.
We'd like to thank Christina for representing A4AC in a way we can all be proud of. Christina sang both the National Anthem, and a song she learned for the event, "We've Only Just Begun"
______________________________________________
Volunteers Captivate Sandhill Cove with Classical String Performance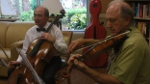 On Saturday, May 11
th
, string artists from Artists for a
Cause's Therapeutic Arts program performed at Sandhill Cove Retirement Community in Palm City. Cellist, Richard Levenstein, and violinist, Dr. Richard Berjian are registered A4AC Therapeutic Arts volunteers and long-time members of the Treasure Coast Symphony. The Therapeutic Arts program at A4AC sends the healing power of the visual and performing arts to those who wouldn't be able to access them otherwise. The duo enthralled the residents with music from various artists, such as Handel, Breval and Bach. The players elicited delight from the entire audience, an intimate group of 20 in wheelchairs.
______________________________________________
Pine School A4AC Club wraps up their Share Arts outreach
On May 16th, high school students from the Pine Scho
ol's A4AC Club completed their "Share Arts" outreach for the school season. The program has helped advanced visual and performing arts students to share their arts education with younger kids that have less access. Based on tremendous success, the program will be repeated at the Pine School in the fall, and replicated at other A4AC Clubs throughout the region.
______________________________________________
Volunteer of the Month
Rebecca Peng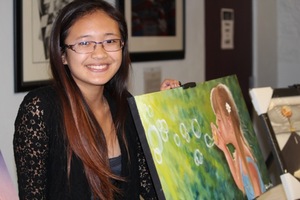 Rebecca Peng is a gifted young visual artist, and co-president of the A4AC Club at Southfork H.S. for season '13-'14. We are already witnessing her commitment and creative use of talent for community improvement, as she has scheduled regular volunteer opportunities at our office this summer. "Becca" had her artwork for sale at the "Hope for Freedom" last season, and is currently working on a project to support House of Hope. Additionally, she is working on an artistic design for a phone case which may be sold to support various causes, including ours! Thanks, Becca, for your hard work and volunteerism.
Connect
with us

!


_________________
Support us!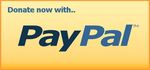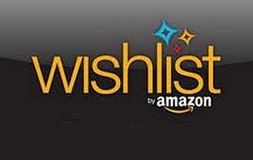 Need a website? sign up for PD-go! Tell them you were refered by A4AC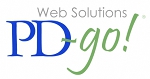 _________________
Upcoming events
Therapeutic Arts - M. Bessemer
June 12th, 2 P.M
Therapeutic Arts - R. Satchell
June 12th, 3 P.M
Therapeutic Arts - J. Rente
June 13th, 2:15 P.M
Therapeutic Arts - A. Morgan
June 15th, 3 P.M
Therapeutic Arts - R. Danielson
June 22nd, 2 P.M
Therapeutic Arts - T. Nicholas
June 22nd, 2 P.M
Therapeutic Arts - Valis, Webber
July 27th, 3 P.M
Greater Palm Beach Rose Society
Oct 25th, 5 P.M
Dance for Food - Sunrise Theater
Nov 17th, 5 P.M
_________________
Charity support
Does your organization need a benefit concert? jazz? classical? musical theater? We can produce the entire performance and support your cause with a unique source of revenue.
Are you a visual artist interested in showing at one of our events? We have display spaces available!
Contact us!
_________________
About us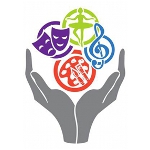 A4AC is a Stuart-based, non-profit organization that improves communities by using the arts as a catalyst to achieve incredible results. The organization strives to solve community need problems through unique artistic endeavor