We've been busy at
Artists for a Cause.

Take a look!
Cellist Jackie Robbibns created her own success story through Artists for a Cause...
And you can too!

A4AC acts as a Fiscal Sponsor to support artists interests in community improvement.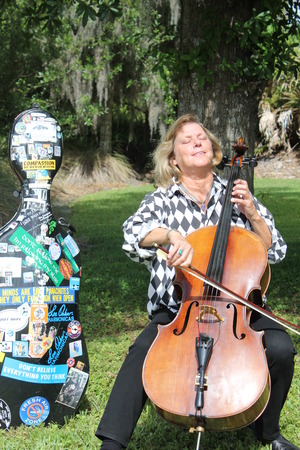 Jackie Robbins, a professional cellist (who has played in the Atlantic Classical Orchestra and The Palm Beach Opera orchestra locally, as well as playing for Tony Bennett, Bonnie Raitt, Dave Matthews, and more) has been very involved in the A4AC network. She recently went back to school and has received her Level 1, Clinical Musician certification. Through a restricted grant specifically to support her work, she has been able to use her talents as healing properties to improve the lives of others.

So far, she has completed eight therapeutic care services at Treasure Coast Hospice for people at the end of their lives, and in the Intensive Care Unit at Martin Health Systems. She additionally uses her talent in a therapeutic way at assisted living facilities both locally and nationally. Through this special A4AC restricted donation, Robbins will complete at least 40 Therapeutic Arts program services and plans to continue as long as donations that support the program are available.

There are many artists similar to Robbins who have the ability and desire to use art and music to help heal people but have never been compensated for those efforts. That's where A4AC comes in to facilitate partnerships. Support from individuals, corporations and private foundations to A4AC can be restricted to a particular artist or program.

A4AC wants artists to be aware of this opportunity and encourage those who might have access to this kind of support to reach out so that A4AC can become part of their success.

We applaud Jackie Robbins and welcome all donors who want to support her efforts, and those artists who wish to follow suit!

Call 917.419.8778 or email info@a4ac.org for more information.
---
Support for Charities Program

We reported in our March e-news that Mikaela Danchenko, member of the Southfork High School A4AC Club, and student of Maribel Soriano, was going to perform "Hallelujah" at SafeSpace's annual Every Woman is My Sister event to raise awareness to the issue of domestic violence.

Mikaela shared this poignant story about her experience: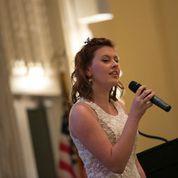 It was incredibly moving to hear these courageous ladies tell their stories involving their domestic abuse situations; how they were effected and still had enough strength to finally fight back with the help of SafeSpace. After the last women spoke, it was my turn to sing. When I approached the stage, I could feel the heightened emotions running through the room. As I began to sing, I felt like the audience was captivated with the message and feeling received from the song. I felt the connection between all these women and men as I hit the last high note of Hallelujah. After I finished there was a hesitation and total silence and slowly everyone stood up and started clapping. I felt like the song was the final piece of a puzzle that made the evening align and brought out feelings of hope.
---
Boys & Girls Clubs Update

Art with Danuta: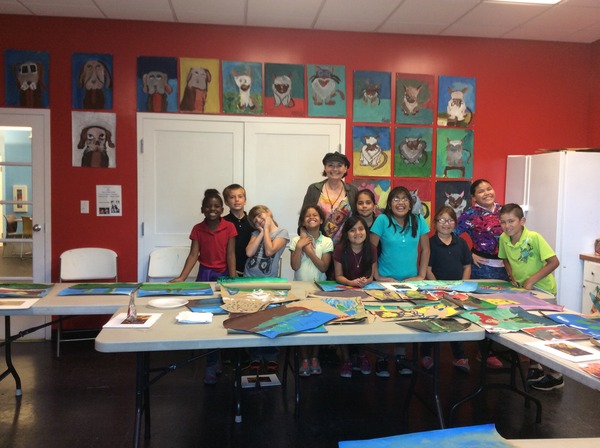 Artist Danuta Rothschild is back in full fource teaching the members of the Indiantown Boys & Girls Clubs. When prompted about her time there Danuta responded,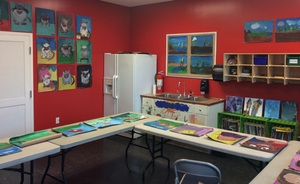 "I am so privileged to have the opportunity to teach art to my young students. It gives me so much joy to see their enthusiasim.

Art is an adventure that never ends, is the freedom to be.

Art classes awaken imagination, teaches kids to respect themselves and others. They are learning from their mistakes and how to correct them.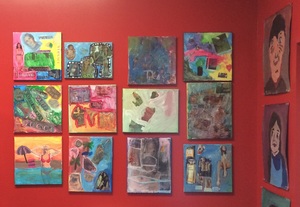 They are learning to have an opinion, to reflect on their work, to see another point of view, to appreciate beauty, to experiment with different materials, to observe, envision solutions and have freedom of expression. My job is to inspire and bring enthusiasm to the kids."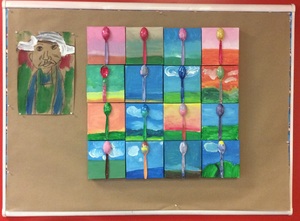 This inspiration has not gone unnoticed. Heidi Soares from the Boys & Girls Clubs said of Danuta, "To quote Pablo Picasso, 'There are painters who transform the sun to a yellow spot, but there are others who, with the help of their art and their intelligence, transform a yellow spot into sun.' That is what Danuta has been able to convey with our members. She has inspired the artistic nature in each of them, individually and collectively. To see how proud they are of their creations; to know that this has made a lasting impact on their lives, is nothing short of amazing. We cannot thank Danuta enough for her contribution to achieving our mission and also to Elisabeth Lahti for making this all possible. Seeing the art created by our members, now displayed throughout the Clubs that Danuta has touched, is a sun shining brightly from what was once considered a yellow spot."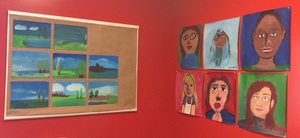 ---
Mariner Sands Charity Week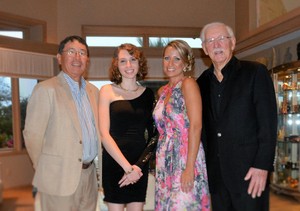 Mariner Sands Charity Week was an amazing success. Terry Barber's concert featured young talents Casey Butler, Sydney Carbo, Alexandra Marra, Colleen Broome, and Christina Reagan, who performed at an exceptional level and shared stories about their involvement in A4AC Programs, resulting in a standing ovation.

Lorrianna Colozzo's talent was so well received, and Juliet Sharpe, active A4AC Club Member from South Fork High School sang a solo, as well as a duet with Lorrianna.

Ryan Cox entertained on saxophone at the cocktail reception and Timothy Nicholas played the violin on the red carpet for the week's main event, a special Gala.

McCartney Mania Band was joined by Colleen Broome, a young artist from the A4AC network. They have already been asked to perform at the big gala again next season.

We are so thankful to the residents of Mariner Sands who "wrote us in" in order to designate contributions to Artists for a Cause. Charity Week raised close to $370,000 which will be granted to basic needs charities in Martin County.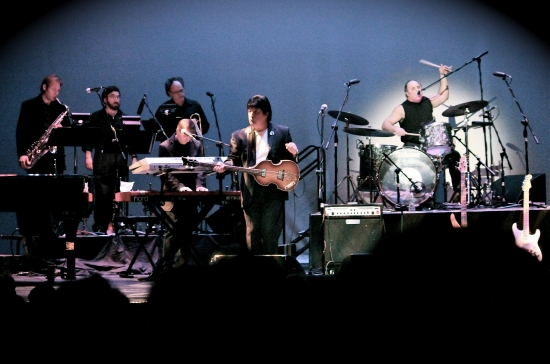 ---
Hope for Freedom

We are so proud of our A4AC Clubs. Every year The A4AC Club at Southfork takes on the issue of human trafficking. They sell visual art, and organize a performance of professional and student dancers, singers, and poets to raise both funds and awareness.

This year's event was a great success raising awawrenes and more than $1,600 !