Dance for Food 2013
The annual Dance for Food, presented by Artists for a Cause (A4AC), brings together many of South Florida's finest contemporary dancers to showcase their talents in front of an audience whose only admission fee is a bag of unexpired nonperishable goods. This year there will be four dance events in Martin, St. Lucie, and Palm Beach Counties, with artistic direction by Anna Preston of Preston Contemporary Dance Theater, as well as a featured solo performance by A4AC Executive Director Terry Barber. A4AC is working with three organizations as recipients of collected food: Treasure Coast Food Bank, Farmworker Coordinating Council of Palm Beach County, and the WPTV NewsChannel 5 Bill Brooks' Food For Families program.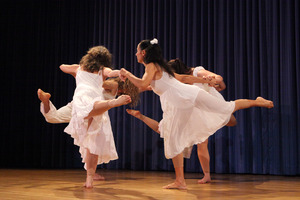 The events will take place on:
Sunday, November 3, 3 P.M. at The Lyric Theatre
(59 SW Flagler Avenue, Stuart, FL);

Sunday, November 17, 5 P.M. at the Fort Pierce Magnet School of the Arts (1200 Delaware Ave. Fort Pierce, FL);

Friday, November 22, 7 P.M. at Southfork High School
(10205 SW Pratt Whitney Road, Stuart, FL)

Sunday, November 24, 3 P.M. at Eissey Theatre
(11051 Campus Drive, Palm Beach Gardens, FL)
The November 22nd event will feature students from Southfork High School, Dreyfoos School of the Arts, and Pine School, which have A4AC member clubs, and Preston Contemporary Dance Theater.
There will be an award for the school that generates the most donated food.
Artists for a Cause (A4AC) would like to thank the dancers that are participating in these programs, including Preston Contemporary Dance Theater, Raising Arrows, Vanya Allen, Yow Dance, and Downtown Dance, University of South Florida students Katrina Soricelli and Vanessa Vargas, Jeryln Scott, and Zen Fuse Box. The following studios will be presenting their student companies: Dance Academy of Stuart, Mo's DanceWorks, Movement Arts Dance Academy, and South Florida Dance Company.

Dance for Food is sponsored by Schmitt, Cambron & Reynolds, PL, and made possible in part by grants from the Community Foundation for Palm Beach and Martin Counties, Arts and Cultural Alliance of St. Lucie, and Women Supporting the Arts; other supporters of Artists for a Cause include Mr. Chain, Target, Forest Hills Funeral Homes, Walmart, Brand Preference Development Company, BB&T, and Seacoast Bank.

Please come to any and all of these events, which are appropriate for all ages. If you can't attend, please consider donating nonperishable goods at any of these locations: Artists for a Cause office; the dance studios and schools participating in the event; and BB&T branches in and Fort Pierce and Stuart. By bringing together art, community, and support, we can significantly affect change.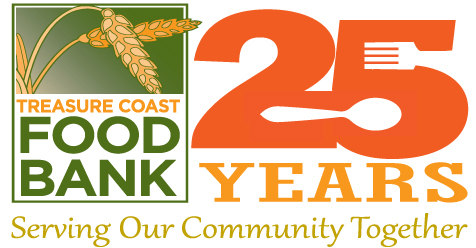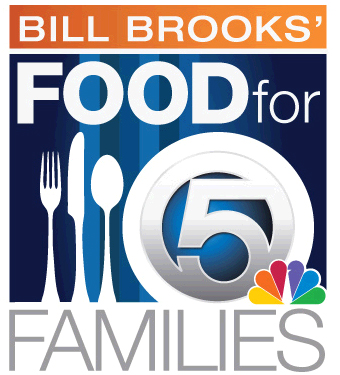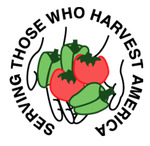 Drag Queen Bingo Bonanza
was a Blast!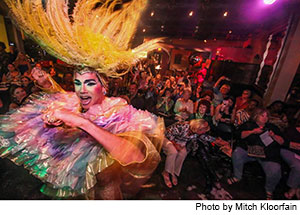 It was a wild night of laughs, with some in-your-face humor and language, at the Drag Queen Bingo Bonanza. The stars, Beneva Fruitville and Tamiami Trails kept everyone entertained and involved. Two shows were held at Crush Wine Bar in Stuart, and each one was very well attended.

This fun event was organized by our friend Beverly Jones of PD-go! Web Solutions of Stuart and BB Jones Communications. Beverly kindly donated a portion of the proceeds to Artists for a Cause, to the tune of $750. As Beverly said, "Art is everywhere and artists express themselves so many different ways. Sometimes the "Art of Laughter" can be one of the best."
Thank you, Beverly!
New Scholarship Students
We're excited to announce that Artists for a Cause has organized for two more students to receive voice lessons, ear training, sight reading, and piano lessons. Madeline Gilbert is studying with renowned voice coach Vyki Sabo. Carl Volmir is studying with the multi-talented Sarah Bartal.

We have a growing list of kids we'd like to support with this need-based scholarship. Please feel free to contact us if you know a child in need, or if you'd like to sponsor a scholarship student.
French Connection - a transatlantic love-hate musical romance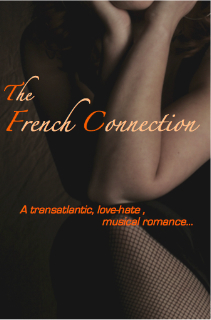 Jazz artists The French Connection and Keri Chryst Music recently donated a portion of their proceeds from selling their debut album to A4AC through indiegogo. Their efforts gave us $3,865. Thank you!
Get involved with this American In Paris Jazz Experience! Your donation helps The French Connection team tell the century-old tale of Franco-American cultural exchange in jazz through concerts, workshops and community outreach around the world!

Current projects: The French Connection ALBUM & West-by-Midwest Tour for Educational Outreach.

Contribute today! And be sure to mention "The French Connection" in the box marked "What causes in the community do you care about most?"

Upcoming Events for The French Connection: Chicago, Saturday Oct. 19, Daystar Center, 1-4 pm Workshop, 7-9pm Concert. Visit http://www.daystarcenter.org/ events.html for more information and to purchase tickets.
A4AC presents
Outstanding Artist of the Month:
Anna Preston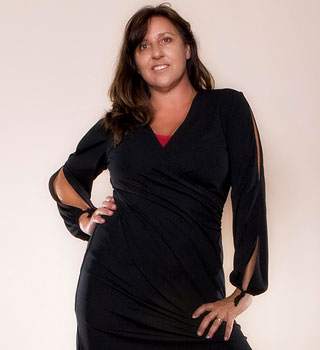 Preston Contemporary Dance Theatre (PCDT) was founded by artistic director Anna Preston. Ms. Preston believes "artistic insight and talent is a gift that should not lie dormant but should be used to examine, explain, and inspire the community." She is a passionate advocate for art and arts education holding a Bachelor of Arts from Florida Atlantic University, and a Master's degree from Barry University in Miami. Anna's credits include Florida Atlantic University Dance Theatre (artistic director, performer), Morse Donaldson and Company (performer), Demetrius Klein Dance Company (founding member, performer, rehearsal director) Walt Disney World (performer, staging specialist), Palm Beach State College (dance instructor, choreographer) Palm Beach Atlantic University (dance and theatre instructor, choreographer) and VSAFL (regional program coordinator and teaching artist). Anna's performance highlights include shared concerts with Mikhail Baryshinkov and his White Oak Dance Project, and Mia Michaels company. She also was part of the Florida cultural delegation to Montpellier, France performing in Florida Dances. Anna is currently on staff at the Dance Academy of Stuart, Mo's DanceWorks, and South Florida Dance Company.
Anna Preston is providing artistic direction for the Dance for Food events.
Our selection is based on exceptional talent, and creative use of talent for community improvement.
In the News...
"Internationally renowned, locally loved countertenor Terry Barber to perform at Lyric Theatre " by Evelyn Lespinasse, TCPalm.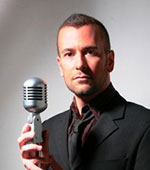 He has been featured on albums along side pop superstars Madonna and Cyndi Lauper, was a member of a multiple Grammy winning group and to the surprise of many, lives in our own backyard. Palm City's own Terry Barber will be showcasing his talents for his local supporters on Sunday, Dec. 1 at 7 p.m. at the historic Lyric Theatre.

The concert will also feature guest performances by up-and-coming young, local stars. The artists performing with Barber are members of Artists for a Cause, a nonprofit organization founded by Barber in 2009 to support artists who are using their talents for the betterment of the community. Young artists performing include Timothy Nicholas, Christina Regan, Talia Suskauer, Sydney Carbo and Savanna Webber, among others.

The event is presented by a friend of both Barber and Artists for a Cause, Elisabeth Lahti. Lahti is known locally for her support of children's services and the arts. Guests can expect outstanding vocal performances and a fun-filled evening as Barber performs a variety of classical and standard popular favorites in unique original arrangements that have an innovative and entertaining twist. A chamber quartet of gifted instrumentalists will also be accompanying artists performing throughout the evening.

Tickets for An Evening with Terry Barber, Countertenor are $35 for adults and $15 for students and can be purchased at the Lyric Theatre box office or online at http://www.lyrictheatre.com. For more information visit http://www.terry-barber.com or call 772-286-7827.
Connect with Us!
Support Us!
Upcoming Events
Every Wednesday, 2:30 P.M
_________________
About Us


A4AC is a Stuart-based, non-profit organization that improves communities by using the arts as a catalyst to achieve incredible results. The organization strives to solve community need problems through unique artistic endeavors.
_________________

Women Supporting the Arts (WSA) is a giving circle that educates women on the arts and cultural needs in our community. The organization has provided 132 grants totaling $212,000 for arts-related programs and scholarships. A4AC would like to thank WSA for their support this year of Dance for Food. If you'd like to get involved as a member, please call 772.287.6676 ext. 14 or email nturrell@martinarts.org
_________________
Artists for a Cause T-Shirts Available
We are proud to announce our release of a new and improved t-shirt design. Printed on 100% cotton, they are available in sizes ranging from small to 3XL at our office location.

Through your purchase of a $10 t-shirt you will be helping A4AC programs to continue to make a difference in our community. Get yours today!
_________________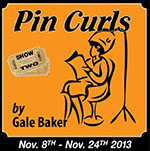 The Barn Theatre presents...
Pin Curls, Nov 8 - 24
A comedy set in the years 1944 to 1950, in which a small town beautician who lays down her shears and follows her GI Joe into the army. Only problem is, he doesn't make the cut, but she does. Written by Gale Baker and directed by Jeanette Mazzella. Ticket information: 772.287.4884.
_________________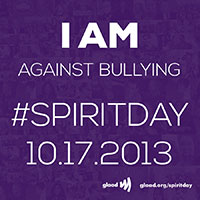 Millions wear purple on Spirit Day in a stand against bullying and to show their support for lesbian, gay, bisexual and transgender (LGBT) youth. Observed annually since 2010, individuals, schools, organizations, corporations, and public figures wear purple, which symbolizes 'spirit' on the rainbow flag.

Getting involved is easy: Wear purple or go purple online on October 17th and help create a world in which LGBT youth are celebrated and accepted for who they are. Learn more; join their event on Facebook.
______________

Call for Artists:
Sandhill Cove Art Show
Friday, 8 November 2013
10 AM to 2 PM
1500 SW Capri, Palm City, FL
10% of all artist proceeds are donated to the Arthritis Foundation

Open to the public | No entry fee | No display fee | Complimentary Lunch

For more information, click here or call 772.220.1090