---
City of Houston's Renewed Focus on Storm Water Quality Regulations Sparks Phantom Mailing of Non-Compliance Letters
In August, we featured an article on Harris County's renewed focus on their Storm Water Quality Regulations, highlighting a letter that was being mailed to owners and managers of developments whose Storm Water Quality Permits had expired and were therefore out of compliance.
This month we feature a different letter, one that appears to be a draft of a City of Houston letter regarding a subject property's lack of compliance with the City's storm water quality regulations. The letter outlines regulatory requirements and provides re-permitting information and fees.
While it may be true that the subject property's SWQ Permit needs to be renewed, according to the City of Houston this particular letter is not being sent by them, at least not yet. Property managers have reported receiving this letter, which appears to be a genuine COH letter, followed within days by an e-mail solicitation by a vendor offering permit renewal assistance. Coincidence? Buyer beware.
So what does this mean to you?
Proceed with caution. If you have received one of these letters, contact this City of Houston's Storm Water Quality Department to verify the status of your storm water quality (SWQ) permit before proceeding.
As the owner or manager of a property, your storm water quality responsibilities are complex, and while choosing to hire a third-party expert to assist you with meeting these obligations is a wise decision, be aware that the consequences of non-compliance ultimately rests on your shoulders.
Because of this, it's important to choose your service provider with care. Insist that the vendor you choose has complete knowledge of the regulations, check reference and ensure that the company can provide all the services you will need to keep your property in compliance.
---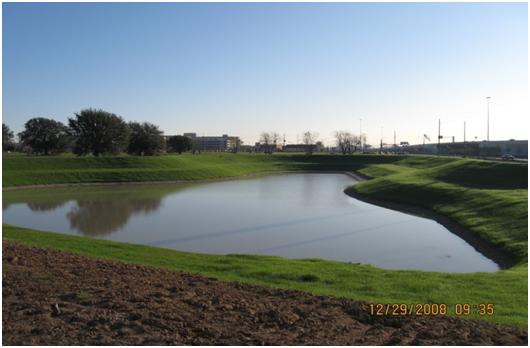 Educational Topic
STORM WATER QUALITY
This month's educational topic includes information about Storm Water Quality Regulations: the difference between SWQMP and SWPPP; storm water quality facts; General Contractor responsibilities during construction; and Owner responsibilities during and after construction.
Download a copy of the Storm Water Quality Educational Topic for more information.
---
Coming Up...
January's project profile will spotlight the story behind the Walnut Grove Development in Lake Charles, Louisiana. Walnut Grove is a Traditional Neighborhood Development, on a 58 acre tract that backs up to Contraband Bayou, about two miles outside of Downtown Lake Charles. Federal Wetlands within the subject property required unique considerations for the site's storm water management system, resulting in nearly a year's worth of planning and permitting. More information to come in next month's e-news.
---

If you have questions regarding the contents of this newsletter, or there are other areas of interest you would like to see featured in future newsletters, email us at AskCES@ecosvs.com.
---

---
EPA News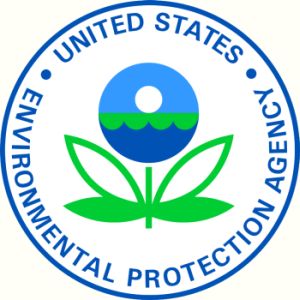 EPA recently published two documents that will impact Texas in 2013 when the TCEQ renews its Storm Water Quality Permit. Look for the Florida Storm Water Quality Standards to be the prototype for the EPA's stronger Water Quality Standards that are in the process of being revised.
EPA Watershed Academy Webcast Series presents "Designing LID to Work: Lessons Learned from North Carolina" on December 9th.
Find more information and register for the webcast online through the Watershed Academy website.
---

HLWSF UPDATE:
As a result of the Low Impact Development Design Criteria Development Workshops held this summer, a draft Findings and Recommendations has been produced by the HLWSF Steering Committee, and is currently being reviewed by City, County, and Flood Control staff. Continue Reading for current and future plans for implementation...
---
Did You Know?
The Houston area has 2,500 miles of waterways! That's enough to stretch to Boulder, Colorado and back, and then some! Find out more Bayou City tid-bits from Chron.com.
---
Sign up for Construction Eco's Education Day, this Thursday...
Construction EcoServices
1930 Aldine Western Road, Houston, Texas 77038 ◊ Phone: 832.456.1000 ◊ Fax: 832.456.1010 ◊ www.ecosvs.com
Construction EcoServices provides innovative storm water quality solutions, easing the burden of compliance with storm water quality and management regulations. For more information on the systems and services we provide, please feel free to call our office, or visit our Contacts Page.