Blessed are the Peacemakers:
Our Journey to Israel & Palestine is underway!
~ by Leah Green, Director
Nineteen courageous peacemakers from Canada, the US and the UK are now on the ground in Israel and Palestine with our 31st Compassionate Listening Journey, led by Andrea Cohen Kiener of Greenfield, Massachusetts and Tali Goodfriend of Montreal, Quebec, with assistance from Joanie Levine and Yehudah Winter of Portland, Oregon. I've been highly involved with planning and coordination over the past year but am not there with the group.
This Journey takes place amidst horrific and escalating violence, which caused us to pause several times and evaluate whether we felt it was safe to send a group in and if they would be able to accomplish their mission. Our friends throughout Israel and Palestine told us that it's a critical time to come and be of service. Roads are open, internationals are not being targeted, and clash points could for the most part be avoided.
Among this highly skilled group of souls are four certified CL trainers and others with advanced CL training. In addition to the listening sessions, the facilitators have been invited to train a group of Israeli Jewish settlers and Palestinians who have been working together in the West Bank. What an honor to support these courageous peacemakers.
We've seen many well-intentioned efforts on the ground fall apart because people lack the skills to move through conflict.
Conflict is inevitable - it's a fundamental part of being human. As author and teacher Martin Prechtel so aptly states, "Violence is the absence of conflict resolution." Compassionate Listening offers concrete skills to move through conflict peacefully...even eloquently.
For an insight into this Journey, I invite you to read the moving story below ("Shahad and Elad") from the group's first listening session.
Please hold the participants and all of the people of the land in your thoughts and prayers. The group moves into the West Bank today to continue their holy work.
With enormous gratitude to all who are a part of this Journey. Thank you, shukran, todah.
---
Journey to the Heart of Israel and Palestine: Shahad and Elad, by Joel Berman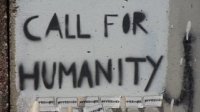 It's hard to believe that we arrived only yesterday. Today had so many rich and memorable moments that it feels like two days in one. The hour is late, so I'll relate only one:

Tonight we had the enormous

privilege of listening to the stories of Shahad, a young Arab Israeli woman whose father and grandparents were expelled from the city of Lydda/Lod in 1948, and Elad, her Mizrahi Jewish friend and colleague, whose parents immigrated from Morocco when he was a child.

Both Shahad and Elad carry searing wounds from their childhood, related to their separation from their communities of origin (although Shahad's father was eventually allowed to return to Lod as a farmer, his siblings were not, and he never saw them again); isolation from their respective mainstream cultures because of their "otherness"; and for Elad, the added burden of PTSD related to his military participation in the senseless violence of the most recent invasion of Lebanon, and his recent experiences with Palestinian teenage rock-throwers in the West Bank.

Elad and Shahad bring young Jews and Arabs together for encounters ranging from half-day story telling, to 3-day wilderness trips in the desert in which the participants simply tell their stories to one another. They tell us that the results of these compassionate listening activities are transformational and enduring.

Throughout their story telling, we sat silently in a circle. Our eyes were locked on theirs. No one in the room stirred. Our collective attention to their every word was laser-like. As they each told their stories, they exchanged gazes and gestures that conveyed deep deep respect for one another.
Click here to read the full story (and bookmark the page to follow the journey.
---
Upcoming Trainings
Seattle WA; Salem OR; Bonn Germany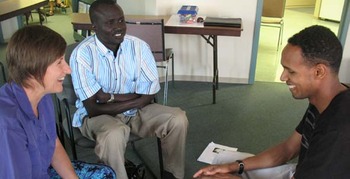 December 27, 4:00 - 5:30, Salem, Oregon

Introduction to Compassionate Listening, Friends Meeting House,
Yehudah Winter, Joanie Levine
For more information:
alanyehudah@gmail.com
January 9/10, Salem, Oregon

Healing Our World from the Inside Out, Basic Intensive
with Yehudah Winter, Joanie Levine and Christine Gilman
---
Message from Leah Green, Founding Director: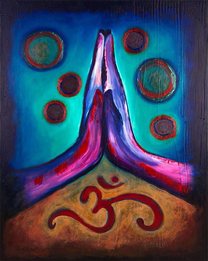 Dear Friends,
I continue to hear from people around the world who have been impacted by CL over the years. It's inspiring to learn how
this work has touched people and changed lives, and to hear how people have incorporated it into their own work and projects.
My journey of recovery from chronic pain has prevented me from traveling, training and facilitating groups for the past two and a half years. While I've missed group work tremendously, I've
experienced great satisfaction in one-on-one Compassionate Listening coaching and mentoring, by phone.
I've worked with people dealing with all kinds of issues - personal, family, work, etc.
I also enjoy mentoring facilitators through CL certification. If you feel called to work with me, please reply to this newsletter or email me directly to explore possibilities: leah@compassionatelistening.org
I also feel blessed to have sent two Journeys to Israel and Palestine over the past year and a half. These Journeys have taken place continuously for the past 25 years and I expect them to continue. I am particularly grateful to Andrea Cohen Kiener for saying "yes" to leading the delegations after a 10-year absence, and to our Canadian-Israeli facilitator, Tali Goodfriend, for stepping into leadership.
With much love and gratitude for the rich web of life that holds us all, and for the beautiful and expanding community of compassionate listeners,
---
Honoring Our Newest CL Facilitators!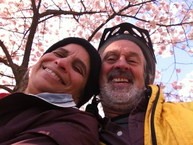 Congratulations and a warm welcome to Joanie Levine and Yehudah Winter of Portland, Oregon who recently completed their facilitator certification with the Compassionate Listening Project!
For their final project, they
facilitated a full-day training for 23 participants, commissioned by the Women's Resource Center of Tillimook County, Oregon. With excellent evaluations and enthusiasm that is contagious, they are off and running.
They have taught CL in Oregon, Washington, Rwanda and Uganda and currently
host two practice groups. Please check the dates for their upcoming intro workshop in Salem, Oregon in the calendar below. And check back for their future trainings in Portland - a great destination!
---
Compassionate Listening in Prison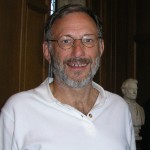 CL facilitators have taught in prisons over the years and have always reported how profound their experiences have been. Professor Bill Jacobsen is one of them. Bill teaches in the Masters program for International Peace and Conflict Resolution at Arcadia University. He has taught CL in the University and in many other places, including in Burundi and Rwanda.
Bill has taught both CL and the Alternatives to Violence program in Graterford Prison near Philadelphia for five years. He says, "The work that I do in prison is some of the most gratifying work I've ever done. To see the transformation that occurs with the men is remarkable. I often hear from them that they feel safer in the trainings than they feel outside of prison. And I've heard again and again from the men that they see another way to live their lives for the first time - one that is constructive as opposed to destructive. The recitividism (reincarceration rate) is lower for the men who participate in these trainings than in almost any other prison program."
Bill has been recovering from a liver transplant that saved his life this past summer. He says of that time, "When I was very close to death, before they found a liver for me and my hope was running out, men from the prison sent me cards and posters and helped give me the courage to continue." When Bill recently visited the prison for the first time since his transplant, the men gave him a standing ovation and told him that he has given them the courage to continue as well.
Bill welcomes volunteers to assist him who are willing to undergo a year of training and prison clearances. For further information, please contact Bill at williamhjacobsen@gmail.com.
---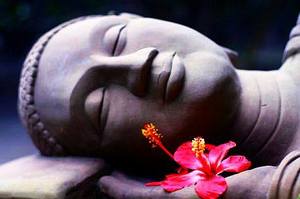 If supporting our work would bring this kind of smile to your face, please click the yellow donate button. It's quick and simple to donate online with a credit card of your choice or with your paypal account.
$10, $100, $1,000 - every dollar counts!

With a virtual office and almost no overhead, a part-time director (Leah Green), and a part-time administrative coordinator (Cyndi Merritt), you can be sure that every dollar donated goes towards programs, trainings, and fulfilling requests for services.
Why donate? Our work makes an impact...it changes lives.
TCLP continues to receive requests for trainings and we do our best to make them happen. We are happy to announce our recent contract with St. Mary's College, Notre Dame. We were told, "Since our last training with the Compassionate Listening Project eight years ago, we have experienced many different trainings, but as we look back, we realize that Compassionate Listening was the most impactful and lasting."
~~~~~~~
Reflection from Lynn Huber, participant in our 2014 Journey to Israel & Palestine:
"...I found myself vulnerable to a deeper level of hearing and understanding than I've ever had before, and I've consciously worked on listening for most of my life! TCLP teaches spiritual practices designed to open our hearts and still our judgmental voices. Using these practices, my heart seems to open in a way that allows peace to enter and pass through me to the world. It is utterly inclusive, tender, unitive. Sometimes it brings me to tears. It is helping me to be more open, less triggered by things that at one time would have been terribly upsetting and might have carried me to deep anger and judgement against others. It feels like a new place to live, a new birth. It's incredibly hope-filled."

Meet CL Facilitators:
Meet CL facilitators and invite them to your community. We are located across N. America and we travel!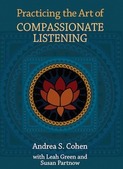 Practicing the Art of CL:
Practicing the Art of Compassionate Listening, by Andrea Cohen, with Leah Green and Susan Partnow, with practices for yourself and how to set up exercises for facilitators.

CL Practice Groups:
Check to see if there is a practice group in your area. If you host a practice group that isn't listed, please let us know.

"The wound is the place where the light enters you."
~ Rumi
Children of Abraham

Twenty-two Jewish Americans travel to Israel, the West Bank and Gaza with the Compassionate Listening Project. Children of Abraham is a beautifully filmed 34-minute broadcast quality documentary that chronicles this journey. The film is as relevant today as ever.
Join Us On Facebook