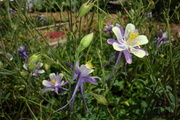 Upcoming Events:
Feb 11: EarthLinks Community Links, Denver
Feb 11-19: Colorado Garden & Home Show, Denver
Feb 14: Valentine's Day!
March 1: Volunteer Appreciation Dinner, Littleton
March 10: EarthLinks Community Links, Denver
March 11: Pancake Breakfast, Queen of Peace, Aurora
For more information about these or other EarthLinks Events, contact Cody@EarthLinks-Colorado.org
Did you know...
As a nonprofit with 501(c)(3) status, donations to EarthLinks are tax-deductible under Federal law. Colorado taxpayers also qualify for the Enterprise Zone Tax Credit (up to 25% of the gift) for gifts of $100 or more!
It's time for Community!
We're just barely reaching the end of January, and 2012 is already shaping up to be an amazing year for our community at EarthLinks! Read below for three very exciting opportunities to join us in celebration for people and the planet.
---
EarthLinks Community Links: Feb. 11, 2012
We are very excited to introduce EarthLinks Community Links, a brand new Monthly Open House Series! Community Links promotes garden-based skills for sustainable urban lifestyles, and is a great opportunity each month to visit our store (Valentine's Day is just around the corner!), tour our garden and workshop, and meet the experts and participants who make EarthLinks possible.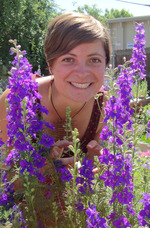 Join us for the first ever Community Links event on Saturday, February 11, 2012, from 10am to 3pm at EarthLinks, 2828 Larimer St., Denver. There will be a special Worm Composting Workshop from 10am to noon with Kelly Shinn, EarthLinks' resident Worm Whisperer!

Click here for more info about EarthLinks Community Links.
---
2012 Volunteer Appreciation Dinner
Each year, EarthLinks Volunteers spend countless hours in our garden, craft workshop, office, and (most of all) out at our product sales. In other words, our volunteers keep EarthLinks alive! So we're celebrating their hard work and dedication at the 2012 EarthLinks Volunteer Appreciation Dinner, on March 1, 2012, at the Loretto Center in Littleton.

If you volunteered in 2011 and did not receive an invitation to our Appreciation Dinner, please contact Cody by email or at 303.389.0085 as soon as possible. We want to be sure your contributions are celebrated!
---
Colorado Garden & Home Show Coupon
EarthLinks is proud to be a recipient of a grant this year from the Colorado Garden & Home Show! As a grant recipient, we have the opportunity to pass on some savings to you, our community, for the 2012 Garden and Home Show, February 11-19 at the Colorado Convention Center in Denver.

Click here to claim your coupon for $2.00 off admission to the 2012 Show.
---
We look forward to these events, as well as all the other ways our vibrant, inspiring community will make come together to sustain people and the planet in 2012!
The Team at EarthLinks