Dear Friend of EarthLinks,
We have two wonderful opportunities to support EarthLinks this fall. Read on for information about our brand new
Sales Committee
and a very special
marathon fundraiser
:
---
EarthLinks Sales Committee:
September 27th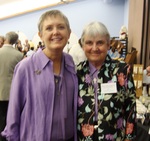 Are you looking for a new way to get involved with EarthLinks? Are you a current volunteer and would like to have a greater impact on our organization? Please consider volunteering for EarthLinks' brand new Sales Committee!
Every year, we send our beautiful, Earth-friendly products to numerous craft sales and alternative holiday gift markets all around the Denver metro area. We need your help to coordinate these sales and recruit volunteers to staff our booths, so we're launching the EarthLinks Sales Committee. The time commitment requested is optional, from 2 hours per year, up to 10 hours per month!
Join us on Thursday, September 27th, at EarthLinks HQ (2828 Larimer Street, Denver 80205) for the first committee meeting. We'll gather for a light dinner at 6:30pm, followed by the meeting from 7-8pm. For more information, give us a call at 303-389-0085 or contact Cody by email.
---
Cody's Marathon Fundraiser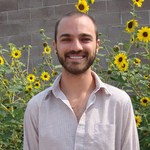 Our Community Engagement Director, Cody Meinhardt, has been training all summer for the biggest run of his life: the 2012 Chicago Marathon on October 7th!
Cody has decided to turn his first marathon race into a fundraiser for EarthLinks, setting a goal of at least $1,000. If we can meet this goal, we'll have raised enough money to support the monthly stipends (paying for food, transportation, or even stable housing) of two EarthLinks Workshop Program participants for nearly 9 months!
If you are inspired by Cody's committment to sustaining people and the planet, or were unable to support EarthLinks at Imagine 2012, please consider making a donation to Cody's fundraising campaign by clicking here, and please pass this along to your friends and family.
Many, many thanks! Happy running!