Volunteers from Light of the World prepare a festive luncheon for Workshop Participants on April 26th.
Many, many thanks!
---
Upcoming Events:
May 5-6: Most Precious Blood Church Mother's Day Sale, Denver
May 12: EarthLinks Community Links, Denver
May 12: Garden Fest, Schafer Park, Denver
May 19: FROG Plant Sale, Denver
May 20: Old South Pearl Street Farmers Market, Denver
For more information about these or other EarthLinks Events, contact Cody@EarthLinks-Colorado.org
---
DONORS
PLEASE NOTE:
As of 2012, donations given through our online giving portal, GivingFirst.org, no longer qualify for the Enterprise Zone Tax Credit. For donors wishing to receive the Tax Credit, you must make your gift directly to EarthLinks by sending a check to 2828 Larimer Street, Denver, CO 80205, or calling us at 303-389-0085.
---
Did you know...
As a nonprofit with 501(c)(3) status, donations to EarthLinks are tax-deductible under Federal law.
Colorado taxpayers also qualify for the Enterprise Zone Tax Credit (up to 25% of the gift) for gifts of $100 or more (see note above).
Dear Friend of EarthLinks,
The month of May brings a bouquet of events at EarthLinks, from exciting sales (EarthLinks products make beautiful Mother's Day gifts!) to a climate edition of Community Links on May 12th. Also, be sure to come by one of our events or to our shop any time this month to see our extra special Soap of the Month, Floral Bouquet, just in time for Mother's Day!
---
EarthLinks Community Links, May 12th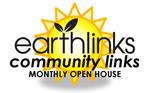 We've all heard about climate change, but what are the real implications for us, our community, and our society? In honor of Climate Impacts Day, this month at EarthLinks Community Links we welcome Dr. Ryan W. Vachon of the University of Colorado for a talk about Climate Change, how we fit into the big picture, and what we can do to reduce our impact on Earth's climate. You don't want to miss this eye-opening workshop!

About the Presenter: Ryan W. Vachon holds a Ph.D. in stable isotope geochemistry and climate, is the Founder and Executive Director of Earth Initiatives and Affiliate of the Institute of Arctic and Alpine Research at CU, and is a professional adventure-science film producer.


10am to Noon: Climate Change Workshop

Noon to 3pm: Volunteer Orientation; Meet & Greet Staff, Board, & Participants; Tours and Mother's Day Shopping

$5 suggested donation for Climate Change Workshop

EarthLinks Community Links is a monthly open house that promotes garden-based skills for sustainable urban lifestyles. For more info contact Cody by email or at 303.389.0085.
---
Special thanks to our Volunteers!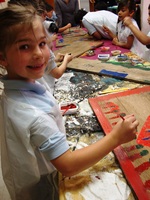 Many thanks to all of our wonderful volunteers who make our work possible each and every day. In addition to our incredible group of core volunteers who help in the garden, workshop, and at sales, we've had the pleasure of hosting several special groups at EarthLinks this spring, including faculty members from Regis Jesuit High School and K-5th graders from Escuela de Guadalupe.
Thank you, thank you, thank you!
The Team at EarthLinks