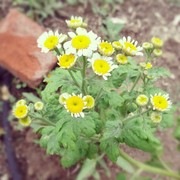 iPhone and Android users: Check us out on Instagram -- Find us at @EarthLinks.

Any Pinners out there?
Click here to find us on Pinterest!
---
Upcoming Events:
June 9: EarthLinks Community Links, Denver
June 10: St Barnabas Day Fair, St Barnabas Episcopal, Denver
June 23: Ute Trail Community Garden Fair, Lakewood
July 14: EarthLinks Community Links, Denver
August 4: EarthLinks Community Links: Food Truck Roundup!, Denver
For more information about these or other EarthLinks Events, contact Cody@EarthLinks-Colorado.org
---
DONOR UPDATE:
In our last eNewsletter it was indicated that with a change in Enterprise Zone Tax Credit policies, only gifts made directly to EarthLinks would qualify.
With another policy update, gifts made through our online giving portal, GivingFirst.org, will again qualify for the Tax Credit!

Click here to
Donate Now to EarthLinks!
---
Did you know...
As a nonprofit with 501(c)(3) status, donations to EarthLinks are tax-deductible under Federal law.
Colorado taxpayers also qualify for the Enterprise Zone Tax Credit (up to 25% of the gift) for gifts of $100 or more.
Dear Friend of EarthLinks,
Summer is fast approaching, bringing exciting new opportunities for the EarthLinks community. From summer sales and community workshops, to new online connections and beautiful new plants in the garden, we're a hub of activity! Be sure to stop by one of our events, or come to our shop anytime, to purchase our latest Soap of the Month, Timber!! (Pine & Cedar), for Father's Day.
---
EarthLinks Community Links, June 9th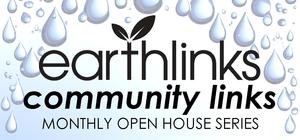 As the hot days of summer lie ahead, it's time for urban gardeners to think about that most precious of resources – water. This month's Community Links topic is Urban Water Conservation on Saturday, June 9. From 10 a.m. to noon spend time with Liz Gardener from Denver Water to discuss what it means to be in a drought and share water saving techniques for garden, yard and home. Afterward feel free to stick around to meet EarthLinks staff and participants, take a tour of our garden, and do your Father's Day shopping!
Community Links is FREE (a $5 donation is appreciated, but no one will be turned away) and open to the public.
Community Links, Saturday, June 9th:
EarthLinks, 2828 Larimer Street, Denver 80205
10am to Noon: Urban Water Conservation Workshop
Noon to 3pm: Volunteer Orientation; Meet & Greet Staff, Board, & Participants; Tours and Father's Day Shopping
EarthLinks Community Links is a monthly open house that promotes garden-based skills for sustainable urban lifestyles. For more info contact Cody by email or at 303.389.0085.
---
Watch for our brand new website!
Over the last several months, we've been working hard to bring you a brand new, completely rebuilt online home for EarthLinks! We would be remiss if we didn't acknowledge the tremendous amount of time, energy, resources, and patience given to us by our online guru, Diane Thompson. Keep your eyes peeled for the official announcement of our website launch coming later this month! In the meantime, here's a little sneak peek...

Thanks for your continued support of our missiont to Sustain People + the Planet.
The Team at EarthLinks