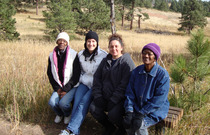 EarthLinks participants and staff on a recent trip to
Lookout Mountain.
---
Oct 22: Broadmoor Community Church Alternative Gift Fair, 9am-4pm, 315 Lake Ave., Colorado Springs 80906
Oct 22: Bemis Library Int'l Craft Fair, 12-4pm, 6014 S. Datura St., Littleton, 80120
Oct 29: Light of the World Seniors Craft Fair, 9am-4pm, 10316 Bowles Ave., Littleton 80127
Nov 4-5: Shop For a Cause Holiday Gift Market, Fri 4pm-7pm, Sat 10am-3pm, Highline Community Church, 6325 S. University Blvd., Centennial 80121
Nov 4-6: Park Hill UCC Fair Trade Gift Market, Fri 3pm-7pm, Sat 9am-4pm, Sun 11:30am-3pm, 2600 Leyden St., Denver 80207
Nov 5: Christ on the Mountain Craft Fair, 8am-4pm, 13922 W. Utah Ave., Lakewood 80228
Nov 5-6: Pax Christi Whole World Market, Sat 9am-7pm, Sun 9am-1pm, 5761 McArthur Ranch Rd., Littleton 80124
Nov 12-13: Evergreen Lutheran Alternative Gift Fair, Sat & Sun 9am-3pm, 5890 Hwy. 73, Evergreen 80439
Nov 19: The Gathering Place "Meet the Artists" Show, 10am-1pm, 1535 High St., Denver 80218
Nov 19-20: Atonement Lutheran Global Gift Fair, Sat & Sun 9am-2pm, 6281 W. Yale Ave., Lakewood 80227
Nov 19-20: First Universalist World Gift Market, Sat 9am-4pm, Sun 9am-2pm, 4101 E. Hampden Ave., Denver 80222
More sales to come in December! Stay tuned!
Pancakes, Drinks, Pumpkins, & Honey!
Judging by the colorful leaves on the ground and the falling temperatures, we'd say it's definitely autumn in Colorado! What better way to keep warm in the fall than with a nice mug of hot tea? And what tastes delicious in that hot tea? Honey, of course! We recently got a beautiful batch of local honey, and it's all bottled up and waiting for your orders. Come by EarthLinks (or shoot us a quick email) to reserve your jar today. Supplies are very limited, so don't delay!

While you're daydreaming about the wonderful taste of our golden honey, consider joining us at these upcoming events:
---
Pancake Breakfast Fundraiser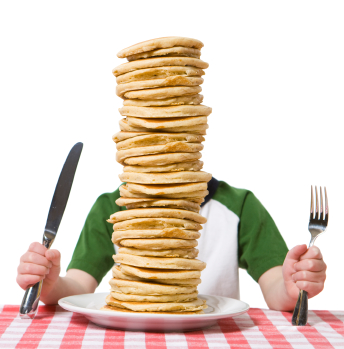 Join us on Sunday, October 23rd, for our Fall 2011 Pancake Breakfast Fundraiser at Church of the Risen Christ (3060 S. Monaco, Denver 80222). Pancakes will be served between church services from 8:30am until 1pm. Bring a cash donation to get in the door, some extra spending money for our EarthLinks Workshop product booth, and of course your appetite for delicious pancakes!
---
Rotary Hour at Casselman's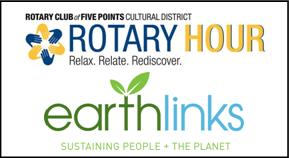 EarthLinks and the Rotary Club of Five Points invite you to a Happy Hour Event on Tuesday, October 25, 2011 from 6 to 8pm at Casselman's Bar & Venue (2620 Walnut St., Denver). Free street parking is available and there is no cover charge.

Proceeds from sales of the bar's drink specials (including the signature Five Pointer drink) will benefit both organizations. Additionally, EarthLinks Workshop products will be available for purchase.
---
SMASH! Composting Workshop


After Halloween, you're invited to bring your retired Jack o' Lanterns to EarthLinks for a community workshop on composting! This is a fall family event where we'll learn new skills and have a blast smashing pumpkins to create new compost for our gardens. SMASH! will be led by participants of the EarthLinks Workshop Program.

Join us from 4:30-6:30pm on Wednesday, November 2, at EarthLinks (2828 Larimer St., Denver). $5 suggested donation.
---
Between the pancakes, drinks, pumpkins, and honey, this fall is shaping up to be quite wonderful for the EarthLinks community. We hope you'll continue to support us by joining us at our events and coming to visit us at one (or many!) of our upcoming sales. For another way to support us this year, mark your calendars for Colorado Gives Day on December 6.

Take care and stay warm!