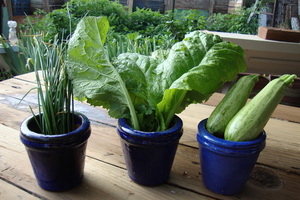 Chives, mustard greens, and zucchini: part of this year's first Peace Garden harvest!
---


Save the Date:
Imagine 2011!
EarthLinks annual Fundraiser, Imagine, is coming up on September 15! You don't want to miss this evening of music, drinks, an exciting auction, and of course lots of fun!
Tickets are $25 and can be purchased online anytime.

---
If you'd like to help run any of the following sales or simply want more info, please contact Cody Meinhardt.
July 26:

Going

Out for a Good Cause 6-10pm, The Spot, 98 S. Pennsylvania St., Denver
July 28-31: Denver County Fair, Denver
August 5: Here is How Street Fair, Denver
September 15: Annual Imagine Fundraiser, Denver
October 22: Broadmoor Community Church Alternative Gift Fair, Colorado Springs
October 29: Light of the World Seniors Craft Fair, Littleton
Going Out for a Good Cause: EarthLinks!
This summer weather is HOT, and so is EarthLinks! Our Peace Garden is constantly growing and transforming, promising a bountiful harvest this fall; new participants in the EarthLinks Workshop program are finding their place in our loving community; and we're getting our name out there in new and exciting ways every day! Read on for a few opportunities to support EarthLinks this week.



Tomorrow evening, July 26th, EarthLinks will be the featured nonprofit of an exciting Meetup group called Going Out for a Good Cause! The group is meeting at Spot Bar & Grill, located at 98 South Pennsylvania St., and you're all invited! Come down to enjoy great food and drinks, and bring lots of friends and family -- from 6 to 10 pm, 20% of sales from the entire bar will be donated to EarthLinks!
---
Lights, Camera, Vote for EarthLinks!
Don't forget you can still help EarthLinks step into the spotlight this month! Until midnight on July 31, EarthLinks is part of Greenworks Video's monthly contest, with two other Colorado nonprofits. The winner will receive a custom-made video produced by Greenworks Video's Emmy award winning writer-director Brian Doubleday and veteran editor Jim McConnell!

We're in a close 2nd, so to help EarthLinks win simply go to the contest page on facebook, select EarthLinks, and your vote will be cast!

Don't delay, voting closes at midnight on July 31st! Remember, you can only vote once, so pass this link along to all your friends and family:

http://www.facebook.com/GreenworksVideo?sk=app_221360904560456
---
Denver County Fair: July 28-31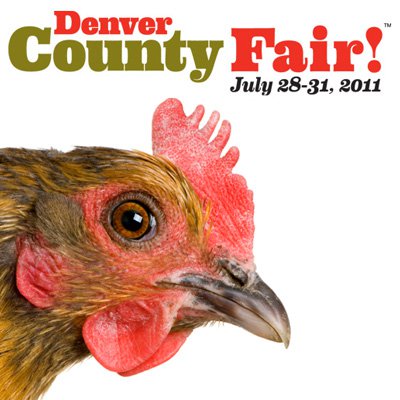 The FIRST ever Denver County Fair is this Thursday, July 28, through Sunday, July 31, at the National Western Complex (4655 Humboldt St., Denver 80216). EarthLinks is a featured community partner in the fair's Green Pavilion. You don't want to miss it!

Fair hours are Thursday 6-10pm, Friday 10am-10pm, Saturday 10am-10pm, and Sunday 10am-4pm.

Purchase your Denver County Fair tickets here.
---
We hope you'll join us this week in spreading the word about EarthLinks through these fun events! Whether you come celebrate with us at the Spot, pass along the link to vote for us on Facebook, or check out the Denver County Fair, your support is greatly appreciated! Thanks for everything you do to help EarthLinks grow!
The Team at EarthLinks