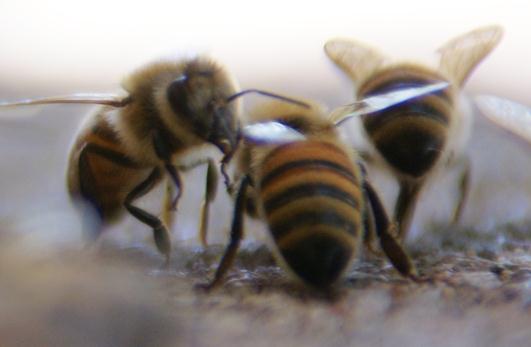 Check out EarthLinks'
2011 Annual Report,
now available online.
---
New Products:
We've got a whole batch of new products ready for Earth Day! Come by our office during regular business hours, our Community Links Open House on April 14th, or to any of the Upcoming Sales below to purchase our newest Earth-friendly wares:

Soap of the Month
Starting in April, we're making a limited edition Soap of the Month! Come to Community Links April 14th to pick up a bar (or three!) while supplies last.

Reusable Produce Bags
Replace plastic bags at the grocery store with handmade bags made from repurposed mesh from the Sewing Circle.

Handmade Candles
Our hand-poured, shabby-chic Candles are made with pressed flowers, reclaimed beeswax, wicks, and glass jars.

Lip Balm
New from the Bee Works line, our Lip Balm is made from veggie oils, beeswax, and peppermint or orange essential oils.
---
April 14: EarthLinks Community Links, Denver
April 21: Earth Day Fair, Evergreen
April 21: Earth Day Expo, Lakewood
April 22: Serioz Lunch, Denver
April 24: LexisNexis Earth Day Celebration, Colorado Springs
April 27: CHFA Earth Day Fair, Denver
April 28: Pomegranate Place Spring PomBazaar, Denver
For more information about these or other EarthLinks Events, contact Cody@EarthLinks-Colorado.org
---
Did you know...
As a nonprofit with 501(c)(3) status, donations to EarthLinks are tax-deductible under Federal law. Colorado taxpayers also qualify for the Enterprise Zone Tax Credit (up to 25% of the gift) for gifts of $100 or more!
Celebrate Earth Day with EarthLinks!
April is Earth Month, and we're celebrating at EarthLinks with lots of events and ways for you to get involved. Read on to learn more!
---
Volunteers, we need you!
EarthLinks depends on your donations and volunteer time to continue promoting sustainable living and social justice in our community. We're currently in great need of volunteers in four major areas. Click on the volunteer needs below to get in contact with EarthLinks staff members. New volunteers: check out the information below on New Volunteer Orientation at Community Links on April 14th!
The heart of the EarthLinks Workshop Program is our beautiful, organic Peace Garden. We need your help planting, tending, harvesting, and planning throughout the year. Contact Emily for information.
Product sales make up approximately 20% of EarthLinks' annual budget. Help us with branding, outreach, and product development to make sure our sales stay strong! Contact Cody for information.
Like most nonprofits, EarthLinks relies upon generous donations and fundraising events to keep our programs running. Help organize for our annual IMAGINE event, and dream up new fundraising ideas. Contact Cass for information.
Our current office, workshop, and garden spaces are getting a little cozy! We could use some space planners, realtors, and people connected with the greater Denver community to help us meet our space needs. Contact Cass for information.
---
EarthLinks Community Links, April 14th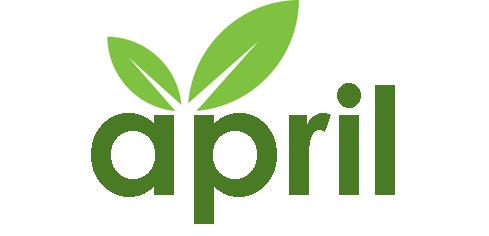 Spring is the perfect time to learn about Protecting Pollinators! During Community Links on April 14th, we'll have a workshop about native pollinators, Mason Bees, benefits of beekeeping, and "pollinator sanctuaries" in your garden. We'll also have a "Local vs. Store-Bought" Honey Taste Test!
10am to Noon: Protecting Pollinators Workshop
Noon to 3pm: Volunteer Orientation; Meet & Greet Staff, Board, & Participants; Tours and Shopping
$5 suggested donation for Pollinator Workshop
EarthLinks Community Links is a monthly open house that promotes garden-based skills for sustainable urban lifestyles. For more information contact Cody at 303.389.0085 or cody@earthlinks-colorado.org.
---
Earth Day with EarthLinks at Serioz Pizzeria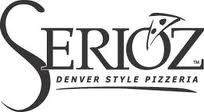 Please join us at 12:00 pm on Earth Day, Sunday, April 22nd, 2012, for a complimentary lunch and fundraising ASK event at Serioz Pizzeria (1336 E. 17th Ave, Denver 80218).
Meet EarthLinks Staff and Board
Learn about our Programs
Discover new ways to get involved!
Sustain EarthLinks!

RSVP REQUIRED

. Contact Cody by April 15th at 303-389-0085, or cody@earthlinks-colorado.org.
---
Thank you for your continued support of EarthLinks, during Earth Month and beyond.
The Team at EarthLinks