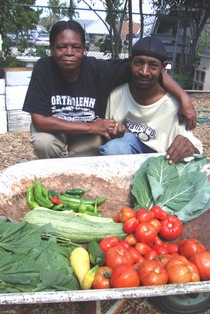 EarthLinks Workshop participants celebrating a beautiful harvest!
---


Save the Date:
Imagine 2011!
EarthLinks annual Fundraiser, Imagine, is coming up on September 15! Don't miss this evening of live music, hors d'oeuvres, drinks, an exciting auction, and of course lots of fun!
Tickets are $25 and can be purchased online anytime.

---
If you'd like to help run any of the following sales or simply want more info, please contact Cody Meinhardt.
September 15: Annual Imagine Fundraiser, Denver
September 16-17: Episcopal Church Women Annual Gathering, Colorado Springs
September 24: Harvest Art Festival, Broomfield
September 25: Park Hill Home Tour Street Fair, Denver
October 8: Overland High School Annual Craft Fair, Aurora
October 22: Broadmoor Community Church Alternative Gift Fair, Colorado Springs
October 29: Light of the World Seniors Craft Fair, Littleton
Imagine: 15 years of EarthLinks!
Fifteen years ago Bette Ann Jaster, OP, and Cathy Mueller, SL, looked around Denver and imagined new ways to connect people on the margins of society with Earth, for the mutual benefit of people and the planet. Their innovative new organization, EarthLinks, brought newfound awareness and and passion to the intersection of social and environmental justice. Over the years our programs have evolved, staff and volunteers have changed, our community has grown, and despite recent economic troubles, EarthLinks is still going strong. We use our imagination every day to envision a better world, a better society, and a better life for everyone in our community. Your support along the way keeps our dream for Earth alive. Thank you for imagining with us.
We hope you will join us for EarthLinks' annual fundraiser, Imagine, which will be held on Thursday, September 15, 2011, at the Knights of Columbus Hall (1555 Grant Street) in Denver. Come celebrate EarthLinks' 15 year anniversary with live music, delicious hors d'oeuvres, local beer and wine, and an exciting silent auction.
Tickets for Imagine are only $25 and are available for purchase in our online store. Reserve your spot today!
---
Double Your Impact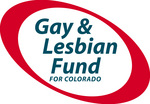 As part of the celebration to commemorate our 15th anniversary, the Gay & Lesbian Fund for Colorado has generously offered a challenge grant that will match all new or increased donations to EarthLinks up to $1500!

Help us meet this challenge and celebrate our anniversary with your donation of $15, $150, or any amount you choose, and the impact of your donation will be doubled by the Gay & Lesbian Fund for Colorado!

Make your donation of $15, $150, or another amount now through GivingFirst, and double your impact on our mission to Sustain People + the Planet!
---
New Skills: EarthLinks Canning Workshop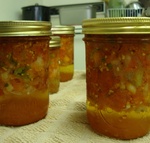 Ever since our wildly successful canning workshop last fall, our participants have been asking when we'd do it again. Well, our prayers were answered! Clara Morris, a wonderful teacher of all things sustainable, came back on August 18th to lead 10 EarthLinks participants in another Canning Workshop! This year we made more zesty EarthLinks salsa, zucchini pickles, and applesauce. Best of all, almost all of the ingredients came straight from our Peace Garden!
---
After 15 years, we've learned a thing or two about the importance of community and the healing power of Earth in our lives. Every day we make new connections, learn new skills, and walk together on the path toward wholeness and sustainability. We know that when we walk together, our future is bright and full of love. Just imagine where we can go from here...
The Team at EarthLinks