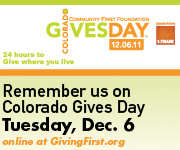 UPCOMING SALES:
Click here for more details.
Dec 3-4: Messiah Comm. Church, Denver
Dec 3-4: 1st Plymouth Cong., Englewood
Dec 3-4: St Thomas Aquinas, Boulder
Dec 4: Smoky Hill UMC, Centennial
Dec 4: First Mennonite Church, Denver
Dec 4: 10:30 Catholic Community, Denver
Dec 4: Montview Blvd Presbyterian, Denver
Dec 10: EarthLinks Holiday Open House! Denver
Dec 10: Holiday HaHo Market, Denver
Dec 11: St Barnabas Church, Denver
Dec 17-18: St John's Cathedral, Denver
---
Did you know...?
As a nonprofit with 501(c)(3) status, donations to EarthLinks are tax-deductible under Federal law. Colorado taxpayers also qualify for the Enterprise Zone Tax Credit (up to 25% of the gift) for gifts of $100 or more!
EarthLinks needs your help!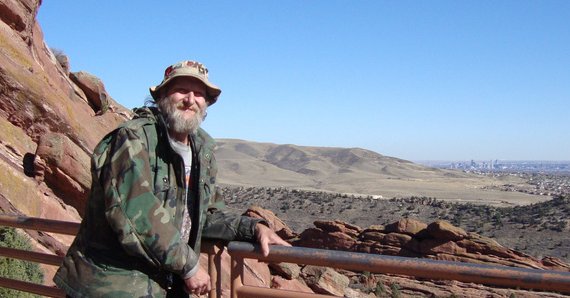 In this time of continued economic uncertainty, EarthLinks is making do with fewer resources, while more people are asking us for help. The needs of those experiencing poverty and homelessness in Denver persist even as we gather to celebrate abundance and warmth in this holiday season. EarthLinks has worked for over 15 years to connect those on the margins with Earth and each other in a life-giving, supportive community. We'll continue our work to Sustain People + the Planet, but we cannot do it without your help.

Colorado Gives Day is a perfect opportunity to stand with EarthLinks in our mission to achieve social and environmental justice. We have set a goal to double the donations we received on Colorado Gives Day 2010. We want to raise $6,000 on December 6, 2011!

If everyone on this mailing list chose to donate just $10 to EarthLinks, we would easily DOUBLE our goal of $6,000 for Colorado Gives Day.

Making a gift to EarthLinks on Colorado Gives Day is easy. Simply click the green button at the end of this email!
---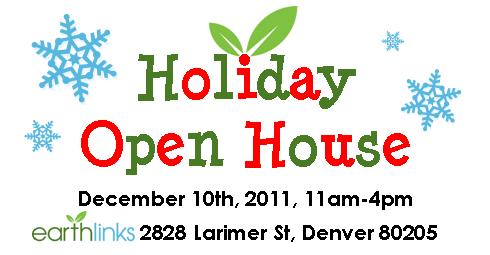 After Colorado Gives Day, join us for a fun Holiday Open House at EarthLinks on December 10th! Join us in the Workshop for snacks, coffee, tea, and the chance to meet our staff, board, and participants. RSVP on Facebook for more information.

Saturday, December 10th, 11am-4pm at EarthLinks, 2828 Larimer St, Denver 80205.
---
Thank you for your continued support and for standing with us on Colorado Gives Day and beyond!