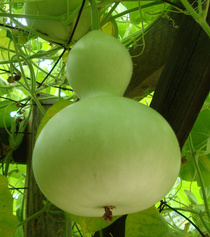 ---
OTHER UPCOMING EVENTS:

New Volunteer Orientation
Interested in becoming an EarthLinks volunteer? Join us for an orientation on Monday, October 10, from 5:30-6:30pm. Contact Cody for more info & to RSVP.
Pasquini's Fundraiser
Come support EarthLinks while dining on delicious food from Pasquini's Uptown (1336 E. 17th Pkwy, Denver 80218)! Join us for lunch OR dinner from 11am to 10pm on Tuesday, October 11. When you mention EarthLinks to your server, 20% of your bill will be donated to support EarthLinks!
Pancake Breakfast Fundraiser
Who loves pancakes? You do! And I know you love EarthLinks too, so join us for a pancake breakfast fundraiser at Church of the Risen Christ (3060 S. Monaco, Denver) between services from 8:30am-1pm on Sunday, October 23rd!
SMASH!
Composting Workshop
After Halloween, you're invited to bring your retired Jack o' Lanterns to EarthLinks for a community workshop on composting! This is a fall family event where we'll learn new skills and have a blast smashing pumpkins to create new compost for our gardens. SMASH! will be led by participants of the EarthLinks Workshop Program. Join us from 4:30-6:30pm on Wednesday, November 2, at EarthLinks (2828 Larimer St., Denver). $5 suggested donation.
Get your calendars ready!
It's October, which means we are going out of our gourds with sales and other special events! Fall is our busiest time of the year for sales, and we couldn't sustain our efforts without the support of the incredible community surrounding EarthLinks. Each time we come together -- at Imagine, our annual fundraiser; at the beautful fall luncheon hosted by Light of the World Church's Just Faith group; during reflection each morning as Workshop begins -- our sense of purpose is renewed, as is our drive to achieve our mission to Sustain People + the Planet. Thanks for all you do to keep us going!

Read on for a list of some Upcoming Sales, and don't miss the sidebar to the left for more special events.

To volunteer your time as part of our Sales Team, contact Cody Meinhardt at 303-389-0085 or cody@earthlinks-colorado.org.

Click here for a complete list of upcoming sales.

OCTOBER:
Oct 8: Overland HS Craft Fair, 9am-4pm, 12400 E. Jewell Ave., Aurora 80012
Oct 13-16: Junior League Holiday Mart, Denver Merchandise Mart, 451 E. 58th Ave., Denver 80216
click here for public shopping hours and more info
Oct 15: Northwest Denver CROP Hunger Walk, 9am-12:30pm, Highlands UMC, 3131 Osceola St., Denver 80212
Oct 22: Broadmoor Community Church Alternative Gift Fair, 9am-4pm, 315 Lake Ave., Colorado Springs 80906
Oct 29: Light of the World Seniors Craft Fair, 9am-4pm, 10316 Bowles Ave., Littleton 80127
NOVEMBER:
Nov 4-5: Shop For a Cause Holiday Gift Market, Fri 4pm-7pm, Sat 10am-3pm, Highline Community Church, 6325 S. University Blvd., Centennial 80121
Nov 4-6: Park Hill UCC Fair Trade Gift Market, Fri 3pm-7pm, Sat 9am-4pm, Sun 11:30am-3pm, 2600 Leyden St., Denver 80207
Nov 5: Christ on the Mountain Craft Fair, 8am-4pm, 13922 W. Utah Ave., Lakewood 80228
Nov 5-6: Pax Christi Whole World Market, Sat 9am-7pm, Sun 9am-1pm, 5761 McArthur Ranch Rd., Littleton 80124
Nov 12-13: Evergreen Lutheran Alternative Gift Fair, Sat & Sun 9am-3pm, 5890 Hwy. 73, Evergreen 80439
Nov 19: The Gathering Place "Meet the Artists" Show, 10am-1pm, 1535 High St., Denver 80218
Nov 19-20: Atonement Lutheran Global Gift Fair, Sat & Sun 9am-2pm, 6281 W. Yale Ave., Lakewood 80227
Nov 19-20: First Universalist World Gift Market, Sat 9am-4pm, Sun 9am-2pm, 4101 E. Hampden Ave., Denver 80222
More sales to come in December! Stay tuned!
Many, many humble thanks to everyone who came out to support us at Imagine last month, and thanks in advance for your ongoing support at our events coming up this fall. We hope to see you again soon!
The Team at EarthLinks