Dear Friend of EarthLinks,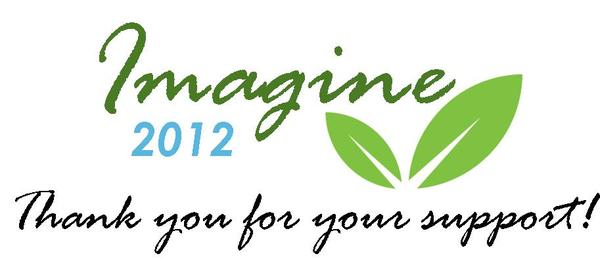 Many, many heartfelt thanks to everyone who joined us last week to celebrate our Sweet Sixteenth anniversary at
Imagine 2012.
From the delicious food from the
Denver ChopHouse
and the wonderul music by
MidLife Crisis
, to the incredible auction baskets and exciting Sweet Sixteen Wine contest, the evening was a huge success!
With your support, we raised
over $29,000
at Imagine 2012! This is a $7,000 increase over the total raised at last year's event, a huge accomplishment that will go a long way to support our program sustaining people and the planet. Your gifts of time, talent, dollars, food, and friendship nourish our program as well as our souls. We cannot thank you enough.
We look forward to seeing you next fall at Imagine 2013. In the meantime, join us at our next
Community Links event on October 13th
, or any of our other
upcoming events
. And check out the sidebar to the left for information about a very special event this
Sunday, September 23rd
.
Sincerely,
The Team at EarthLinks