A Few Thoughts about Theology & the Sciences
Dr. Bruce Riley Ashford
Dean of the College
Associate Professor of Theology & Culture
Southeastern Baptist Theological Seminary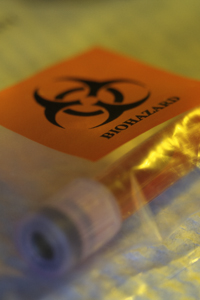 In any public discussion of theology and culture, there is no bigger "elephant in the room" than theology's relationship to the sciences. And let's be honest about it: theologians have often wrongly construed the relationship. There are some theologians who ought not to speak so authoritatively about scientific matters because they pontificate without understanding. And there are some scientists who traverse the continents mocking the theologians, but they do not understand even the basics of Christian theology. (In both cases, it reminds one of a dog walking on its hind legs; it is not done very well, and only for the sake of making a spectacle.) In light of this unfortunate reality, what can be said about the relationship between the two disciplines, and about resolving conflict between practitioners of each discipline?...continue reading this article on our website.

___________________________________________________



Book Recommendations



Technopoly: The Surrender of Culture to Technology
Neil Postman, New York. Vintage Books, 1993
ISBN 0-679-74540-8, 222 pp., paperback $15.00

"In this provocative work, the author of Amusing Ourselves to Death chronicles our transformation from a society that uses technology to one that is shaped by it, as he traces its effects upon what we mean by politics, intellect, religion, history—even privacy and truth. But if Technopoly is disturbing, it is also a passionate rallying cry filled with a humane rationalism as it asserts the manifold means by which technology, placed within the context of our larger human goals and social values, is an invaluable instrument for furthering the most worthy human endeavors." (book jacket)

Visions of Order: The Cultural Crisis of Our Time
Richard Weaver, Eunice, LA. Louisiana State University Press, 1964 Republished (Bryn Mawr: PA: Intercollegiate Studies Institute, 1995) ISBN1-882926-07-2, 153 p., paperback $37.23

"A provocative and well written commentary on the 'decline' of Western culture….As the 'credo' of a thoughtful and involved critic of the 'shallow rationalisms and scientificisms' of American culture, it is stimulating and worthwhile." – Choice (book jacket)

___________________________________________________



Book Review



The Legacy of the King James Bible: Celebrating 400 Years of the Most Influential English Translation
Leland Ryken, Wheaton, Illinois. Crossway, 2011
ISBN 978-1-4335-1388-6, 265 pp., paperback $14.99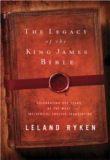 With the four hundredth anniversary of the publication of the King James Version of the Bible last year (2011), scholars in the English-speaking world have written books on the King James Bible and universities have hosted conferences celebrating the translation. What makes Leland Ryken's book, The Legacy of the King James Bible: Celebrating 400 Years of the Most Influential English Translation, particularly important is its twofold emphasis: first on the King James Bible in its original context and its influence on the history of English translations of the Bible; and second its influence in English and American literature. Dr. Ryken is...continue reading this book review on our website.
___________________________________________________



Website Recommendations



The Works of John Frame and Vern Poythress
http://www.frame-poythress.org/

Created by John Frame (Reformed Theological Seminary) and Vernon Poythress (Westminster Theological Seminary), this web page provides a large data base containing articles written from a theologically conservative and reformed perspective. While the site does focus on the works of these two scholars in particular, it also provides links to other sites on issues related to the interface of theology, ethics and culture.



The Public Discourse
http://www.thepublicdiscourse.com/

The Public Discourse is a good one. Public Discourse: Ethics, Law and the Common Good is an online publication of the Witherspoon Institute that seeks to enhance the public understanding of the moral foundation of free societies. Much of the focus is on culture and politics with issues related to ethics. Usually the sources are very well researched and written.

Eternal Perspective Ministries
www.Epm.org

EPM is the official website of Randy Alcorn who is an author and the founder of Eternal Perspective Ministries ("a nonprofit ministry dedicated to teaching principles of God's Word and assisting the church in ministering to the unreached, unfed, unborn, uneducated, un-reconciled and unsupported people around the world"). The Resource tab is an outstanding source of material for a wide variety of topics related to ethics and culture.
In This Issue


____________________
Upcoming Events
May 6 - 7
Falls Lake Christian Stewardship Symposium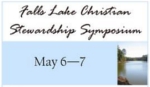 To find out more information and to register for this free forum please visit the event webpage.
January 30 - May 8
100 Days of Schaeffer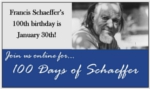 Enjoy 100 Days of Schaeffer by joining us on the CFC's Facebook page and
Southeastern's Twitter feed.

____________________
New Resources Available