Cray's product line-up just gets better...
Cray recently launched the

Cray CX1000TM

system, an easy-to-use supercomputing system featuring a hybrid supercomputing architecture built on the next generation Intel® Xeon® processors, giving the company the ability to offer a supercomputing solution at every level of the high performance computing (HPC) server market.

Read more

Cray Releases Latest Version of Its Linux Operating System Equipped With New Cluster Compatibility Mode
At the 2010 High Performance Computing (HPC) User Forum in Dearborn, Michigan, Cray announced the release of the latest version of its Cray Linux Environment -- the production petascale operating system for the company's line of Cray XT supercomputers. This third generation of the Cray Linux Environment includes the introduction of Cluster Compatibility Mode, allowing Cray XT supercomputers to run applications from Independent Software Vendors (ISVs) without modifications. Read more
InsideHPC article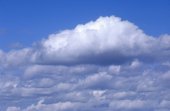 Cray's Custom Engineering Group to Work With Microsoft Research on Cloud Computing
Cray's Custom Engineering group will work with Microsoft Research to explore and prototype a system that could provide a glimpse into the future of cloud computing infrastructure. The initiative represents the Custom Engineering group's first breakthrough into the commercial market.
The objective of the technology development initiative is to design a supercomputing architecture that dramatically lowers the total cost of ownership for cloud computing data centers. Cray's Custom Engineering group will design a system infrastructure that combines super efficient power delivery, high-density packaging and innovative cooling technologies, thus significantly reducing facility, power and hardware costs. Read more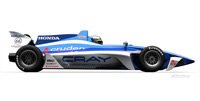 Swift Engineering Uses Cray Systems to Design Next-Generation Race Car

Swift Engineering, Inc., a California-based designer and manufacturer of open-wheel race cars, is the first Cray CX1000 customer. In addition to the Cray CX1000, Swift will also use a Cray CX1 system to further enhance its capabilities in Computational Fluid Dynamics (CFD), an important tool in the design and development of aerodynamic concepts. Swift is aligning with companies such as Cray to further its bid to design and build the next generation race car chassis for the 2012 IZOD IndyCar Series®. Read more


Cray & ANSYS® Partner Resource Library
Check out the on-demand webinars available in the Cray & ANSYS Partner Resource Library here. See how the Cray CX1TM deskside supercomputer provides optimal performance for the ANSYS family of design applications.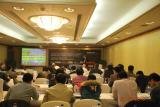 High Performance Computing in Weather and Climate Workshop Hosted by Cray in Beijing
In March, Cray organized and hosted a very successful workshop in Beijing on high performance computing in weather and climate. The workshop included speakers from China Meteorological Administration (CMA), Beihang University, ORNL, NCAR, ARSC and Cray. The purpose of the workshop was to bring together a group of Chinese and international specialists from the atmospheric and related communities to discuss advances in the HPC landscape. Topics included requirements from weather, climate and research laboratories, performance of weather forecasting and earth system modeling applications, data management strategies and physical facility challenges in the presence of petaflop computing systems. Overview

Cray SC09 Booth Design Wins Industry Award
Cray's SC09 booth designer, Derse, was recently awarded Best Green Exhibit for 2009 at the fourth annual MOD Awards. No surprise to us because one of our goals was to create an inviting and "clean" environment using as many recycled and sustainable features as possible, even to the point of using touch screen kiosks for browsing collateral and accessorizing with live wheat grass. It was a great success!
Read more


Exhibit City News