"This year's summer time addition to the Vampire Film Festival brand is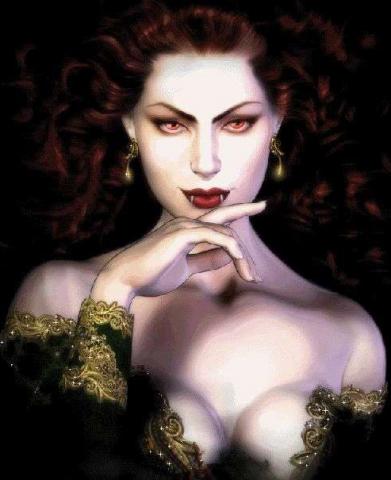 going to be a blast in the bayou; the Mid-Summer Nightmare promises a excellent preview for what will be an even more expansive slate of films for the full festival in the fall. It should be a sweltering good time for all."
- VFF Film Festival Programmer - Tim Cogshell
Thursday, February 7, 2013
8pm Opening Night Filmmaker Mixer
LA Cuevita, Highland Park Open to ALL!
Friday, February 8, 2013

7:30pm Shorts Program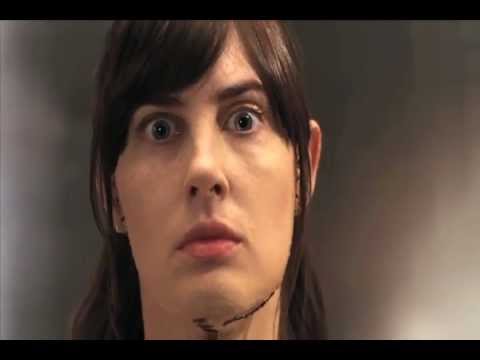 Bride of Frank (USA 18min) dir. by Kristi Uribes
Set in a 1950's butcher shop, when The Bride wakes up without a memory, in a room full of meat, and with a lonely Butcher named Frank, she must remember who she was to discover who she is.
Lo Que Quiero (Spain 13m) dir. by Miguel Lafuente
Dario is obsessed with a guy. Victor is obsessed with all the guys.
Josiah (USA 9min) dir. by Michael Shelton
Dealing vicious justice as he ensures safe passage for an infant, a 1912 preacher believes he plays a crucial role in the Apocalypse.
Hungry (United Kingdom 4min) dir. by Ricarda Ruff
Hungry is a short short-film about a vampire (Arielle Free) and her boyfriend Chris (Adam Drew). Vanessa is very hungry, impatiently waiting for Chris, so they can go to a party to 'eat'. Things get interesting when it turns out that it is a Halloween party.

Pervula (USA 10min) dir by Armando Munoz
Pervula, the naughty Nosferatu, pays pretty Gretchen a late night visit, intent on biting her most private parts. Little does the humpy horror know that Gretchen is ready and waiting, her body booby-trapped.

9:30pm Opening Night Feature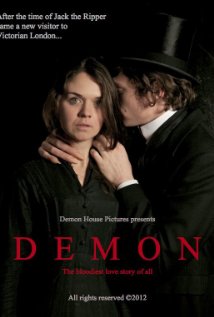 Demon (United Kingdom 95m) dir. by Mark Duffield
Set in Victorian London, DEMON is a dark Gothic horror love story of a young man, Lorcan who visits the London Hospital for treatment of a blood disorder. At the hospital Lorcan meets Amy, a young nurse and they have an instant attraction to each other and fall in love. However, Lorcan soon discovers that he is cursed from birth and should he love or be loved, he will transform into a demon. Soon, the Demon appears and causes havoc. It is only Amy who can restore Lorcan.

11:30pm Costume Contest & Midnight Madness Film Program TBA

Saturday, February 9, 2013

2pm Europe's Bram Stoker & Goth Weekend Festivals; Haunted New Orleans; Teen Vampires of San Antonio, and more. (Video presentation)

4pm Feature Documentary: Nightfall: 100 Years of Vampire Films

5:30pm Candlelight Ghost Tour: Linda Vista Hospital

7:30pm Shorts Program

Unbury Me (USA 5min) dir. by Cliff McClelland
A vampire serial killer makes headlines for murdering local women.

Vampire (USA 6min) dir. by Ricky Kelley
An addict copes with heavy withdrawals as he fights the urge to use again. As the pain grows unbearable, he finally decides to venture out into the night to find a way to ease his torment.

Living with Lycanthropy (USA 13m) dir. by Andrew Bliss

Trapped in werewolf form, an ordinary guy goes about his daily routine in this satirical homage to classic Universal horror films.



The Reluctant Vampire (USA 20m) dir. by Michael Greischar
Claire is a nurse hiding a secret -- she's a vampire. To conceal her identity, she takes a job at a local blood clinic so she can steal samples and avoid hurting anyone. When her evil nurse nemeses catch her drinking a sample, Claire must decide between being outed at work, and accepting herself for who she is.
The Friendly Visitor (USA 22m) dir. by Adam Gold
A Mormon vampire tale. One must convert at all costs.
9:30pm Vampire Feature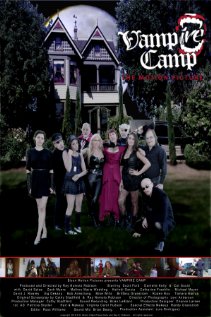 Vampire Camp (USA 77m) dir by. Ray Nomoto Robinson
Vampire hunting expert, Professor Bartholomew Dubbs gives a weekend workshop on how to find and kill vampires. Comedy ensues when his assistants discover that half those signed up for the workshop are vampires who intend to kill Dubbs during the red moon.

11pm The Aswang Phenomenon

Sunday, February 10, 2013

3pm "Father of Film Noir": German Expressionist Cinema

4pm Frankenstein (1910) - First cinematic rendering of the Shelley tale, and quite possibly the first horror film ever shot! (accompanied by feature TBA)

7:15 pm Vampire Film Festival Encore Presentation

NightLife (USA, 82 min) dir by. Tim Sanderson
A documentary crew explores the world of real-life vampires and vampire-hunters.

9pm Closing Night Costume Party @ La Cuevita

Film submissions open for the 2013 -2014 Vampire Film Festival in March.

Schedule subject to change.