In this issue
A Successful Event

Our New President

SPEC Has Shirts!

Upcoming SPEC Workshops

Food Committee Update

Waste Committee Update

The Latest Way To Compost

Protest on Parliament Hill

Local Events and more!
Please consider supporting SPEC with a donation. Your donations keep our projects running.
| | |
| --- | --- |
| | Fwd to a friend |
Think you know someone who will enjoy this email? Forward this message to a friend
| | |
| --- | --- |
| | NEWSWORTHY |
Did you know that SPEC's new website features a News section? Important news relating to our work is updated regularly so check back often to see what's current.
SUPPORTERS
Thank you to Whole Foods Market Robson who chose SPEC as their 2011 partner for the Living Naturally Fair and helped us raise over $46,000.00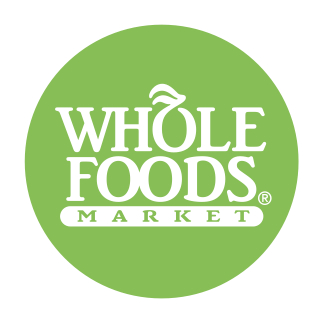 Rocky Mountain Flatbread Kitsilano donated 10% of their sales the evening of September 20th to SPEC. We were able to have a great time and thank some of our volunteers for their hard work this year.

VOLUNTEERS
SPEC is Seeking Directors

Treasurer and Waste Committee Chair positions are currently available. Join our active and ambitious Board of Directors and Staff to help us build healthy cities. Visit our Volunteer Opportunities page for more information.

Thank yous

Thank you our volunteers who put in many hours to help us co-host the Living Naturally Fair:

Barry Warren, Tracey-Scallion Moore, Steven Lim, Alida Bishop, Lis Thomas, Ilse Sarady, Dan Rogers, Caitlin Dorward, Carole Christopher, Dorothy Bootle, PeiPei Wang, Fleur Choy, Nadia Slakov, Michiah Prull, Rick Pollay, Rob Baxter, Patrick McGuiness, Vivianna Flores, Jennifer Strang, Leane DeLaigue, Vicky Baker, Cynthia Mollison, Dave McKee, Brookes, Melissa Chaun, Candace Herr, Catriona Gordon, Mohsen Molavi, Siena Ezekiel, Sara Carncross, and Lisa Lopez.

A big thanks also to graphic designers Shawn LaPaix and Ken Hseuh who helped us revamp our display materials.

Sign-up to volunteer
and get involved in some fun projects.



LOCAl EVENTS
Heritage Harvest Celebration
Oct 2nd, 12-4pm
Great Northern Way Urban Orchard
Celebrate the history and future of food in the False Creek Flats at Evergreen's Urban Orchard! Enjoy delicious apple varieties from the Vancouver Fruit Tree Project, and learn about medicinal and edible native plants. Bob for apples, indulge in some tasty cider and learn new recipes made with local ingredients. Get your heels tapping to folk music, and participate in a First Nation's blessing and drumming performance. Visit the crafts table, help create a community mural, and don't forget to stick around for door prizes!
For more info contact Evergreen BC at 604-689-0766 or email infobc@evergreen.ca

Seed Saving With Dan Jason
October 3rd, Richmond.
Take part in the age old practice of seed saving with Dan Jason of Salt Spring Seeds. Enjoy a hands-on demonstration of harvesting seeds in preparation for next season's planting. The World In A Garden Workshops.

Vancouver Native Health Garden Project 6th Annual Harvest Feast
Oct 4th, UBC Farm 10am-3pm
Come out and enjoy a day of talks, information tables, entertainment & lunch.
Information tables & Entertainment by:
Institute of Aboriginal Health,
Indigenous Food Sovereignty Network, BladeRunners, Aboriginal Diabetes Awareness & Prevention, Musqueam
Please RSVP at: garden.vnhs@shawbiz.ca

Connecting With Local Food
Oct 6th, Vancouver
This Speed Learning event is for anyone interested in finding out more about Vancouver's local food systems. Participants will meet with professionals from a variety of food related organizations in Vancouver. Table presenter include SPEC's Ilse Sarady and Sara Blenkhorn.
Register for this CEP event

Sustenance: Feasting on Art and Culture Festival
From October 8th to 19th at the Roundhouse Community Centre, take in art, music, theatre, food, workshops and more. See more about Sustenance.

BC Hydro PowerSmart Forum
October 17-19, Vancouver Convention Centre.
This complementary forum features workshop and breakout sessions focused on this year's theme, Resilience & Adaptation: Adjusting to a Changing Climate.

Candlelight Conservation Dinner
On Thursday, October 27 lights will be dimmed in restaurants across B.C. – as a demonstration of how simple actions, like flicking a switch, can add up to making a big difference when it comes to energy conservation.
To sweeten the deal, many restaurants will be
offering discounts for diners. Check out a complete list via BC Hydro on October 1.
...and watch for upcoming SPEC events
| | |
| --- | --- |
| | GARDENS BLOG |
Interested in urban agriculture?
See our Gardens Blog to see what's new.

PS you can easliy grow windowsill greens and herbs at home over the winter
SPECTRUM fALL EDITION 2011
A Successful Event
On Septermber 10th and 11th hundreds of people visited the Whole Foods Market Robson location to take in some great speakers, cooking demos, music and more. Due to the generosity and efforts of Whole Foods staff and SPEC volunteers the Living Naturally Fair raised over $46,000.000 toward our organization.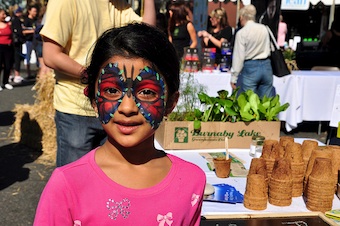 (photo by Jennifer Strang)
This fundraising success will help us fill some of the financial gap left from the cancellation of the Government Gaming Grant for Environmental Organization. The funds raised will help up continue our existing projects as well as kick start new projects.

View photos of these events on the SPEC flickr account.
Meet Our New President

We would like to introduce our newly elected SPEC President, Michiah Prull. Joanna Robinson stepped down as President this August to pursue work abroad with her family. Joanna's contributions to the organization were many and SPEC will miss her involvement, however this move has allowed for Michiah to step up and provide some new energy and direction to the organization.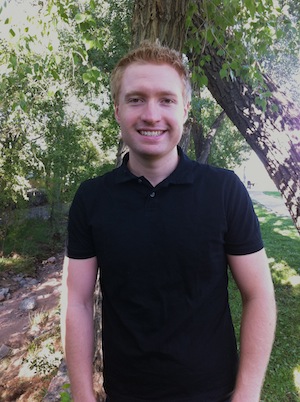 Originally hailing from Sante Fe, New Mexico, Michiah has a long history of involvement with many non-profit and community development groups. He moved to Vancouver in order to study at the University of British Columbia and graduated with a BA in political science. Michiah has worked on development projects in Swaziland, Peru, Kenya, Nepal, and Haiti. He is now involved with a variety of environmental non-profits in Vancouver and works at the David Suzuki Foundation as the Community Leadership Coordinator.
SPEC Has Shirts!
In an effort to celebrate our over 42 years of environmental work and raise SPEC's visibility we made shirts. The shirts were made in Vancouver using eco-friendly methods. They feature an historic photo of SPEC in 1969 (view at spec.bc.ca). The shirts are made of extremely soft bamboo fibre and are in limited supply for a minimum $30 donation. Order yours by emailing mnewell@spec.bc.ca or calling 604 736 7732.
Upcoming SPEC Workshops
This
Fall SPEC is hosting two workshops at the Mount Pleasant Community Center at 1 Kingsway.

Energy Conservation for Renters,
October 17th
This FREE workshop will present simple and cost-effective means for renters to save energy in their homes. The session will focus on practical steps renters can take to reduce their electricity bills without spending too much money on things that cannot be removed from the apartment or house. The workshop will include hands-on instruction for some of the recommended actions

View more by clicking on the workshop title.
Living Zero Waste, November 7th
This FREE workshop will present tips and tricks for reducing waste down to the absolute minimum. Participants will hear from people who produce close to zero garbage in their homes. The workshop will include simple instructions on how to go wasteless without going crazy.


View more by clicking on the workshop title.
The Latest Way to Compost
When Metro Vancouver did an audit of our waste in and found out that 41% of our waste is comprised of compostable material, a revolution in organics treatment was spurred. Last year, the city of Vancouver piloted the Residential Food Scraps Collection intiative which allows single-family residences to dispose of a limited amount of food scraps (such as uncooked fruit and vegetable waste) in their yard trimmings bins.

In 2011 the city is moving ahead to increase compost diversion.

A new pilot program in 2 Vancouver neighbourhoods (Riley Park and Sunset) allows residents to place all food scraps in their yard trimmings cart. This pilot will see more items such as cooked foods, meat, dairy and pizza boxes in these neighbourhoods yard bins.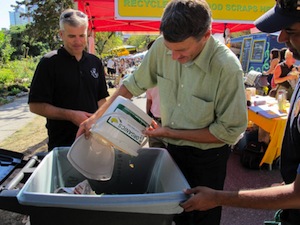 (Food Scraps Drop Spot Photo)
In addition, Vancouver helped to fund a Recycling Alternative and Vancouver Farmer's Markets pilot program in Vancouver's West End which allows residents to drop off their food scraps at the Food Scraps Drop Spot at the Market Saturdays until October 22nd.
Food Committee Update
The last months have been busy for our Food Committee with intern Barry Warren carring for our School Gardens (read his blog about garlic planting on our School Gardens Updates Page), PICS intern Lis Thomas planning a new Urban Agriculture Project, a great season in the Cambie Communal Garden, 2 Urban Food Workshops and the last of our Westside Pocket Markets for the year.
Pocket Market Wrap Up
We are currently gathering all our photos, figures and feedback from the Pocket Market and have started construction of a Pocket Market Page on the SPEC website. Please take a look to see more about the impact of this enjoyable project.
September 27th Protest



Over

400 people gathered on Parliament Hill

in Ottawa yesterday to show their aversion to the existence and expansion of the Alberta Tar Sands and the proposed building of the

Keystone XL pipeline,

which, if approved by the U.S. government will eventually carry crude oil to Houston, Texas. The pipeline would be an approximate 2,673-kilometre (1,661-mile), 36-inch crude oil pipeline and with the addition of secured contracts which will carry over 910,000 barrels per day for an average term of approximately 18 years.






(Globe and Mail photo)





According to CBC over 117 people where quietly arrested at the peaceful protest Sunday for knowingly crossing an erected barricade. The protest was held in solidarity with the recent

sit-in at the White House

which saw 1,252 people arrested.





SPEC fully supports this action. Peaceful protest is a civil right which should be exercised, especially when governments approve projects that will undoubtedly cause more harm to our climate, our local and global environment and the people and communities who live in the vicinity of this project. SPEC encourages familiarizing oneself with the ills of oil production, in particular from tar sands, and transitioning to an oil-free economy through voluntary simplicity, localization and investment in renewable sources.





Learn more about the Tar Sands from

Greenpeace

and view photos of the event

here.

Stay Connected