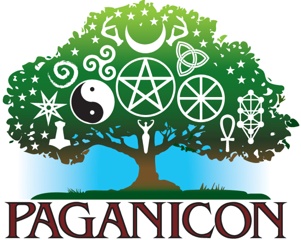 Hello, friends of Paganicon:
As you already know, Paganicon's 5th conference theme will be "Primal Mysteries," giving our event a nod toward our shamanic roots and practices, as well as exploring the sacred power found deep in all of us, in the land, in our ancestors and spirit guides. And you've probably already heard that our Musical Guest of Honor is Tuatha Dea, and one of our Guests of Honor is Selena Fox of Circle Sanctuary. Well, today we're letting one more cat out of the bag, just in time for Samhain...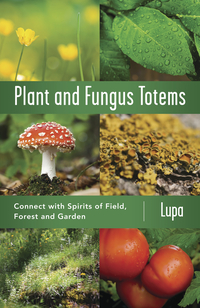 We are pleased to announce that Lupa is our other Guest of Honor for 2015. Lupa's deep roots in Naturalist Paganism and her work with animal, plant, and fungus totems will reveal the entire totemic ecosystem beyond the wolves, cats, and snakes we all love so much! She is a perfect fit for us to explore these Primal Mysteries. What's more, she's an artist and will be giving a hands-on workshop on re-purposing old or secondhand leather. We at Twin Cities Pagan Pride are extremely excited and honored to have Lupa join us at Paganicon 5 and we hope you will join us in giving her a warm Midwest welcome. Paganicon will be March 13-15, 2015, at the Doubletree Hotel in St Louis Park. Keep checking our website at Paganicon.org for more information and to register.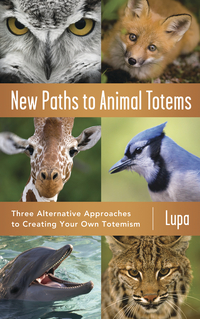 Lupa is a Pagan author, artist, ecopsychologist and amateur naturalist living in Portland, Oregon. She has spent her life being utterly captivated by the natural world around her, a fascination that led her to earth-based spiritual paths. She is the author of several books on nature spirituality, including "New Paths to Animal Totems: Three Alternative Approaches to Creating Your Own Totemism" (Llewellyn, 2012) and "Plant and Fungus Totems: Connecting With Spirits of Field, Forest and Garden" (Llewellyn 2014). She is a prolific artist and costumer working with hides, bones, stones and other organic materials and is a vendor at many events in the Pacific Northwest. When not creating art or writing, Lupa can be found hiding out in the wild areas around Portland, most commonly the Columbia River Gorge.
Lupa's website: http://www.thegreenwolf.com
Etsy shop: http://thegreenwolf.etsy.com
Blog: eos.com/blogs/pathsthroughtheforests/
Some of you may already have heard this wonderful news at our Twin Cities Pagan Pride Fall Festival in September, but we wanted to make the formal announcement and invite you to spread the word! Stay tuned...more exciting updates to come regarding next year's Paganicon!