Hello, friends of Paganicon!
We have a couple big announcements for you and some deadline reminders as well. First, the biggest news -- unfortunately one of our Guests of Honor, Thea Sabin, had to regretfully back out, so we had to quickly find a replacement . . . and we think you're going to love her, too! Read on to find out WHO our new Guest of Honor is, as well as our Featured Guest, a new addition this year!
---
What's New for Paganicon 2014
What: Paganicon 4
Where: Doubletree Park Place in St. Louis Park, MN
When: March 14-16, 2014
---
Guests of Honor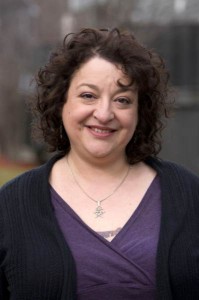 Our new Guest of Honor is High Priestess and author Deborah Lipp. Deborah became a Gardnerian Witch in 1982 and a High Priestess in 1986, and has been teaching Wicca and running Pagan circles ever since. Since Deborah wrote The Elements of Ritual, The Way of Four, and The Way of Four Spellbook, she's a natural fit for this year's Paganicon theme of the elements. She also wrote The Study of Witchcraft as a compilation of resources for witches past 101 level, and last year released her memoir Merry Meet Again. It covers her long history in the craft, forming her own covens and groups, marrying and having a child with renowned Druid Isaac Bonewits, traveling around the world, and much more. Deborah is currently working on a book on tarot, and lives in New York state with her wife. http://www.deborahlipp.com/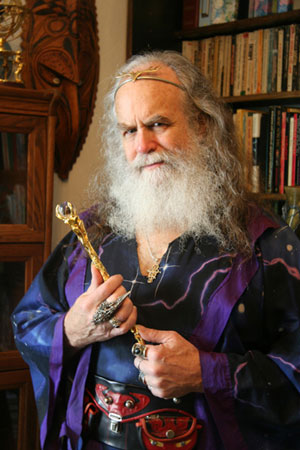 Deborah joins our other scheduled Guest of Honor Oberon Zell, who will be launching his own autobiographical book (written as an oral history) next month, The Wizard and the Witch: Seven Decades of Counterculture, Magick, and Paganism. Among the many projects he has undertaken in his lifetime, Oberon is one of the founders of the Church of All Worlds, is the publisher of Green Egg Magazine and is the Headmaster of the Grey School of Wizardry. Oberon lives in Northern California. http://oberonzell.com/
Featured Guest

Our next big announcement is the addition of a Featured Guest, Ivo Dominguez, Jr. Ivo was a founding member of the first coven of The Assembly of the Sacred Wheel, a Wiccan Tradition where he currently serves as one of its Elders. He has been active in Wicca and the Pagan community since 1978 and has been teaching since 1982. He is the author of Casting Sacred Space, Spirit Speak, and Beneath the Skins. In addition, Ivo is an accomplished ritualist, a professional astrologer, and a co-owner of the Bell, Book, & Candle metaphysical store in Dover, Delaware. http://ivodominguezjr.com/
We are SO excited about this year's ever-expanding line-up, coming all the way from both coasts to be with us, we hope you sign up right away! Remember if you wait too long you'll have to pay extra, so get the good rate while you can!
Registration

Pre-Registration is available NOW through February 23rd for just $65.00 and encompasses all three days of programming and events, including the Equinox Ball on Saturday night. Bonus for pre-registering is you can order a Paganicon T-shirt and it will be ready and waiting for you when you check in at con registration! Sizes Small through 2XL cost $15 and 3XL-5XL are $20. At the bottom of the second registration screen where you fill in all your info, look for where it says "Additional Items" and you'll find the T-shirt options. Please note the "Additional Items" window is unobtrusive and could easily be missed if you're not looking for it. After Feb. 23rd you'll have to pay the at-the-door rate, so register now!
Programming

Programming submissions are off to a great start, with a true wealth of themes and variety! But we can also use more, as this year we'll have additional programming rooms available for use. Remember, YOU can help make Paganicon an interesting and well-rounded event, and we want to make sure a variety of paths are included. We're looking for more groups and individuals to submit programming, especially hands-on workshops, rituals, and a wide variety of Pagan voices in order to represent our diverse community (Druids, polytheists, Heathens, recons, etc. please make your presence heard!). The cut-off for programming submissions is January 31, 2014, so please click here to submit your programming ideas.
Hotel Room Registration

Get your room before the reserved block is sold out! Our special room rate will be available until February 20th or until the group block is sold out, whichever comes first.

Click here for more information on reserving your personal room at the hotel
Party Room Registration
Party suites are an important part of any convention – they offer a place to relax, socialize, and get to know other presenters and attendees on a more personal level. They can range from an oasis of calm to a raging party, depending on your hosting preference. They also provide a GREAT way to spread the vibe and values of your organization to hundreds of people over the course of a fun weekend.
Party Suites are reserved through the convention, not the hotel -- we still have a few suites available and if you pay by Feb. 1, you'll still get our best rate. If you're interested in hosting, act now!
Click here for information on reserving your party suite at the hotel
---
Join the Flying Monkey Squad
Now is the time to volunteer for our Flying Monkey Squad . . . you can help us create a successful event and wear a super cool cape while doing it! Paganicon officially starts in just two short months and we have a massive need for volunteers. There are many ways you can help out - positions available are:

Registration/Operations, Hospitality Suite, Set-up, Badge Checking, Vendor room assistant and helping with the Art Show.

As many of you know, volunteering can really be enjoyable. You end up talking with so many people, meeting people you might not have otherwise, there are plenty of laughs, and most importantly, the feeling of really being a part of it, making this amazing convention happen.
We couldn't do this without your help, so email volunteers@tcpaganpride.org today!
---
Don't Forget to Share
Like Us On Facebook!
Our page is
http://www.facebook.com/Paganicon
.
For best results, after liking us hover over the "like" button for a further menu and click "get notifications" so that you don't miss a thing!
See you at Paganicon 4!!