Oh - The People You'll Meet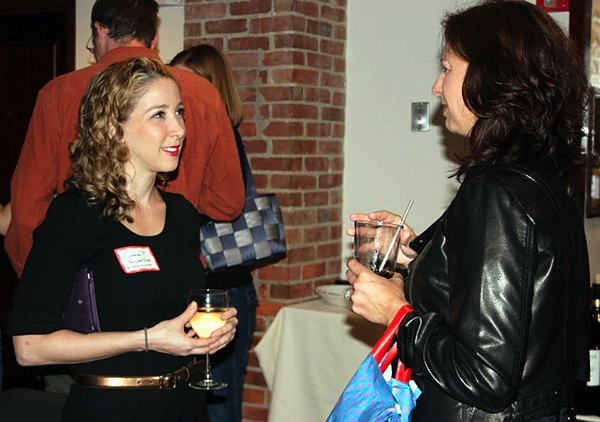 At a recent Meet, Plan,
Go!
meetup in San Francisco I overheard a conversation that went something like this: Two women (A & M) who met for the first time talking about travel and how they'd love to get away and take a break. "A" talks about how she'd like to take a career break, but is fearful of leaving her job. "M" tells "A" how she's planning a traveling career break for the future because her company offers a 6 month leave where you can take a sabbatical.
"A" says " Oh, you are so lucky that your company offers such a program. Where do you work?"
"M" answers, "Wells Fargo."
"A" looks shocked and exclaims, "I work for Wells Fargo too! I had no idea they had such a program!"
The conversation moved into laughter, exchanging information, and sharing details on how to find out more about the program. Their voices faded off and I thought to myself – this is exactly why in person events are important.
We have asked all of our Meet, Plan,
Go!
hosts to hold
casual meetups
in their cities in the months leading up to our nationwide event in October. Why?
Because having an in person support group is important when you are deciding to take a big leap into the unknown or taking on big changes in your life.
Whether it's a career break, running a marathon, or moving to another country as an expat; we all need people to keep us accountable, energized, and focused on our goals.
It is also a chance to get travel ideas, share stories of your planning, ask questions of people who have done it, or simply share a beer.
Our
local meetups
are in full swing now with events already happening in San Francisco, Boston, Chicago and NYC; and scheduled for
Portland
,
Seattle
,
New Orleans
, and LA. Come join in - you may even learn that some of those barriers you are putting up to keep you from realizing your goal are false, much like "A" realized in San Francisco.
Hope to see you in person!
Sherry Ott
Meet, Plan, Go! Organizer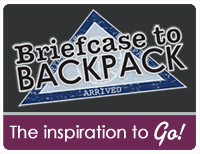 The Inspiration to
Go!
The latest from Briefcase to Backpack
Worried What Others Think of Your Career Break Plans:
Often one of the biggest decisions career breakers make is when to come out of the "career break closet" to family and friends. One person shares how she is dealing with their reactions.
Travel and the Rewards of Your Goals:
For Richard Yang, it's not about the destination – it's the journey that matters most. And he now applies the lessons he's learned from travel to his life and career goals.
Photo Friday: Surf Camp in Costa Rica:
This Photo Friday comes from the shores of Tamarindo, Costa Rica, where Michaela Potter pursued her dream of becoming a surfer chick. What dream would you pursue on your career break travels?