It's Easier to Leap with a Network to Support You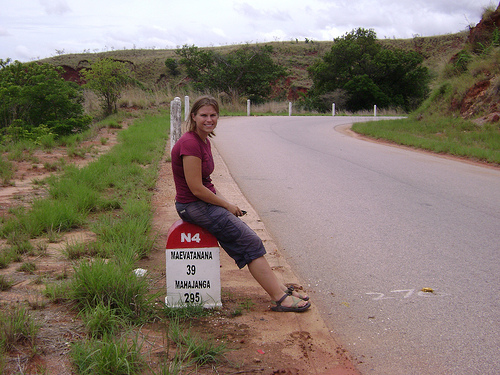 When I left my reporting job in 2008 to
travel in Africa
, I had no idea there was a career-break movement. In fact, I didn't even call what I was doing a career break. I wanted to take a long-haul backpacking trip, and quitting my job was the only way I could see to make that happen.
I didn't read travel blogs. Instead, I relied on books like Edward Hasbrouck's
The Practical Nomad
(my favorite independent travel planning book),
A Journey of One's Own
, and
Lonely Planet
guides checked out of my local library. I didn't know anyone else who had taken time off to travel, and honestly, it never occurred to me to find them. I focused on blazing my own path.
I was eager to learn about cultures that were different from my own. And see how much my mind could soak in when I was able to live in the moment, without worrying about returning to work on Monday. I wanted a challenge, a chance to sleep under the stars, rough it in a bush taxi and meet other travelers who, like me, believed that living meant more than earning a paycheck from behind a desk.
So I was thrilled to discover Meet, Plan,
Go!
, which is more than an event – it's a community.
And I'm excited to be a part of the Washington, D.C. community – including helping to organize the October event, as well as the local meetups in the months prior. (
DC's first local event is tonight.
)
These events will no doubt be helpful for wannabe career-breakers and travel evangelists.
But you know who I think will most benefit? Anyone who has dreamed about taking time off to travel but hasn't yet made the decision to do it.
Because hearing other people's stories and learning about the logistics involved and realizing you could actually do this will light a fire under you. Or, hey, maybe you'll see all the planning it requires and say nope, it's not for me. But more likely, you'll walk away from that night feeling super excited about taking your leap, with a network of supportive friends ready to help you make it happen.
Even after my six-month backpacking trip, I need that inspiration.
Because it's so easy to get caught up in career and family and working our way up the ladder, that sometimes we forget the benefit of taking a detour.
Just three years after taking off to travel, I'm already scheming for my next getaway – and I'm counting on Meet, Plan,
Go!
to kick me into gear.
Alexis Grant
Washington DC Panelist and co-organizer
2010 Attendees Who Took The Leap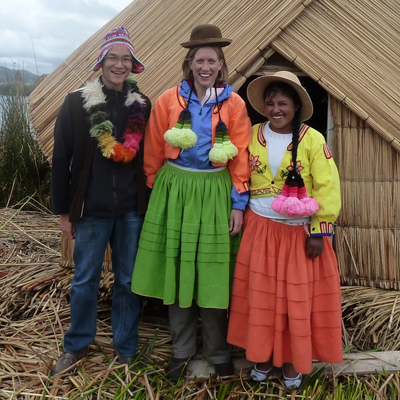 In the months after our Inaugural Meet, Plan,
Go!
event, we never get tired of hearing stories from those who attended and decided that they would take the leap and
Go!
Like Katy - "
The Meet, Plan,
Go!
event helped me to see that there was no better time than NOW to start!
I was amazed at all the people that have already done this and it was so helpful to see that this idea I had to leave my job and travel was not a crazy idea!" Katy has now returned from her six-month journey. "Over the past six months on this amazing journey I have seen so many amazing places, had unforgettable experiences and made friends from all over the world.
I was once quiet, shy and afraid to fly but now I have taken off and have come back a whole new person – bolder, more confident, more independent.
"
Hear about others who made the leap
, or will be hitting the road soon
. Hopefully you will find some inspiration from them as well.
And if you too said

Go!

then be sure to
register your career break
with us!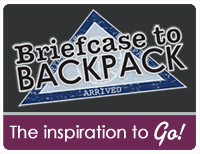 The Inspiration to
Go!
The latest from Briefcase to Backpack
Manali & Terry: Content, Relaxed Yet Energized
- Manali and Terry just recently returned from eighteen months of extended travel, visiting 27 countries and have now settled in Boston, MA trading their backpacks to briefcases once again!
Supporting a Career Break Dream
- What happens when it is your dream to travel the world but not your spouses? Kim shares how her husband Brian has grown to support her dream, and in doing so, building dreams together.
Meet Our Kick-Ass Seattle Hosts: Paul & Christine Milton
- Our kick-ass Seattle hosts, Paul & Christine Milton, share tips on how your career break is actually the best "job" to present on a job interview.
Photo Friday: A Career Break on Every Resume
- During a recent strategic planning session, we set forth our BHAG (Big Hairy Audacious Goal) - A Career Break on Every Resume. Ready to help us make it happen?
Photo Friday: World Domination Summit
- Here are just a few of the new friends we made at the World Domination Summit who are ready to leave the briefcase and strap on the backpack.