---
Meet Our MPG Kick-Ass Hosts for

2011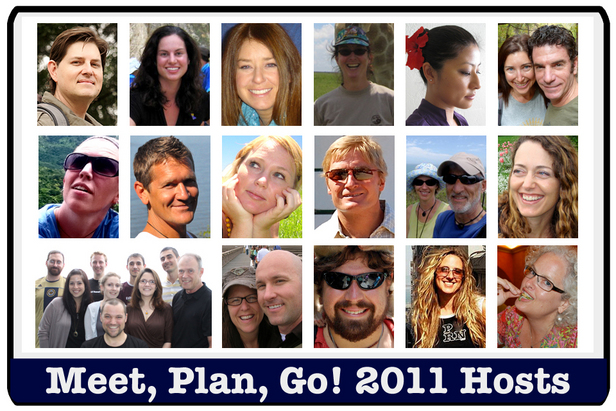 We know that the success of our
Meet, Plan,
Go!
2010
events were because of the enthusiasm and energy of our hosts. And we are excited to now
announce our fabulous kick-ass hosts for 2011!
We have many returning hosts and several new hosts AND new cities. You'll be able to get to know them more over the coming months, but here is a glimpse at who they are.
And be sure to check out their websites to see why they are excited to be hosting Meet, Plan,
Go!
this year.
AUSTIN –
Jeff Jung
(returning host) –
Career Break Secrets
BOSTON –
Lillie Marshall
(returning host) –
Around the World L
CHICAGO –
Lisa Lubin
(returning host) –
LL World Tour
DENVER –
Jane Stanfield
(new city – new host) –
Where Is She Heading?
HONOLULU –
Yen Phan
(new city – new host) –
Events Seeker
LAS VEGAS –
JoAnna Haugen
(new city – new host) –
WhyGo Las Vegas
&
Kaleidoscopic Wandering
LOS ANGELES –
Lisa & George Rajna
(new city – new host) –
We Said Go Travel
MINNEAPOLIS –
Kirk Horsted
(returning host) –
Make Your Break Away
NEW ORLEANS –
Alyson Kilday
(new city – new host) –
Hop and Jaunt
NEW YORK CITY –
Rainer Jenss
(new host) –
Jenss Family Travels
ORLANDO –
Mike & Catrell Cooney
(returning hosts) –
Cooney World Adventure
PORTLAND –
BootsnAll
(new city – new host) –
BootsnAll
SAN FRANCISCO –
Sarah Lavender Smith
(new host) –
The Runners Trip
SEATTLE –
Paul & Christine Milton
(new hosts) –
Bert & Patty
ST. LOUIS –
Adam Seper
(new city – new host) –
World Travel for Couples
WASHINTON DC –
Sonia Zamborsky
(returning host) –
Pulpology
TORONTO –
Janice Waugh
(returning host) –
Solo Traveler Blog
We can't wait to work with this amazing group of career breakers to bring you the best inspiration and guidance to your own career break plans.


Michaela Potter & Sherry Ott
---
Register Your Career Break
"As I've thought about what took place on September 14th 2010, I thought about what a statement it would be if months down the road as preparations are made for the next Meet, Plan, Go! event, if hundreds of people who attended this year's event could at that time say: 'We met, we planned, we went'. Talk about a story that is worth telling and even more worth living."
–
Spencer Spellman

Did you attend Meet, Plan,
Go!
in 2010 and are now planning your career break (or hopefully experiencing it)? Then
register your career break
with us and help inspire others by sharing your story!
---
Over on Briefcase to Backpack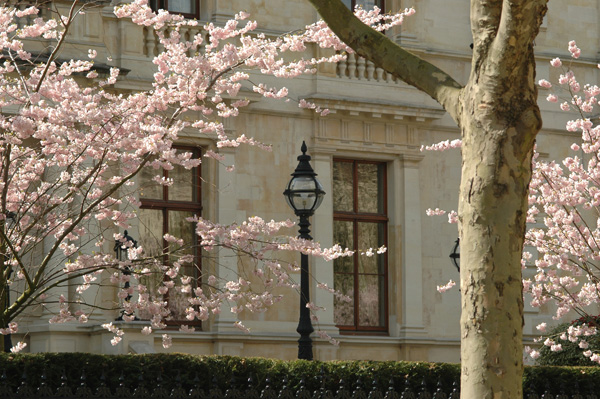 Finding Inspiration with Career Break Secrets
- You've made the decision to take a career break and want to travel the world – but how do you choose where to go, and more importantly, what to do? Career Break Secrets is here to help.
What's the Right Amount of Time on the Road
- When planning your career break travels, consider what is the right amount of time to for you.
Photo Friday: Springtime in London
- Just when you think Winter will never end, signs of Spring start to come to life. Where are some of your favorite places to experience Spring?
---