---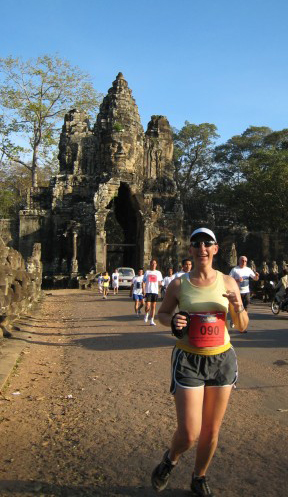 Verbalize Your Goals - Try Them On For Size

When I was preparing to run my first marathon in 1998 I started telling all of my family and friends about it; even though I had never run more than 10 miles at that point and really had no idea if I would be able to do the marathon or not. When I started considering moving to Vietnam in 2008 I started to slowly mention to people that I would be moving to Saigon to teach for a year. Now I'm presented with a chance to move to Jordan next year. I've noticed that I occasionally tell people this when they ask what I'm going to do next.
Verbalizing Goals Is Powerful
Basically – I like to try big goals on for size; verbalize them, and then listen to what they sound like. Does it sound good? Does it roll off my tongue? How do I feel when I say it? What are people's reactions?
Many goals dance around in our heads, but once you actually verbalize them it's different – they move from your head into sounds. Sounds other people hear, digest, and remember. This is what I recommend people do when it comes to their career break or travel goals. I know you dream of seeing the Pyramids, volunteering in India, or living in Bangkok, but have they been verbalized yet? Have you 'tried them on'?
Try It On For Size – Say It Aloud
You can do it. Just let the words come out of your mouth in the privacy of your home…"I'm going to take a career break and travel."
How does it feel to allow the words to come out of your mouth? Liberating? Scary? Now – go to your trusted friend and say it. Next, go to a stranger at a
Meet, Plan,

Go!

meetup
and say it. (We have many casual meetups leading up to our National event.)
By stating your goal – you are more likely to do it. This is one of the reasons we hold Meet, Plan,
Go!
events in your city; you can meet and talk to others about your travel goals – A supportive community who is more than happy to help you 'try your goal on'.
Sherry Ott
Meet, Plan,
Go!
Co-Founder
---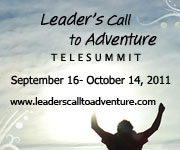 Leaders' Call to Adventure
On Thursday, September 29th Sherry Ott will be participating in the "Leaders' Call to Adventure" Telesummit –
and you can listen in for free and ask live questions!
The Telesummit features 18 Visionary Leaders as they share their trials and triumphs in answering their "Call to Adventure" while creating financial abundance. Discover their secrets on how to navigate life with more mastery, satisfaction, grace and FUN while doing the incredible evolutionary work you are meant to do. All calls take place 9am Pacific – Noon EST.
Sherry's discussion is titled "Career Break: Go on an Adventure and Come Back a Better Leader".
Register Here
.
---
Attendance Has Its Perks
In addition to the opportunity to win fabulous trips from our national sponsors, all attendees will receive a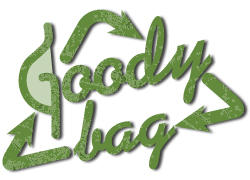 post-event e-goody bag with great coupons & discounts from a number of our national & premium local sponsors.
The "e" i
n e-goody bag stands for two things: electronic & eco-friendly.
By sending it out electronically through email post-event, we are eco-friendly in not producing thousands of pieces of paper and collateral that is bound to get lost. Thus, you miss out on taking advantage of these great offers.
Some highlights:
• Up to 20% off any Intrepid Travel trip.
• Discounts on hostel bookings through GoMio.com and HI-USA.
• International TEFL Academy will be offering a $200 coupon discount on their TEFL course.
• 50% off LLmedia eBook: "Video 101: Tips & Tricks for Awesome Visual Storytelling".
•
Career Break Basic Training
membership discount.
• Plus much more!
You can't put a price on inspiration but we do know that the discounts also offer a tremendous value and well
worth the ticket price
alone.
What are you waiting for? Register today - tickets are going fast.
---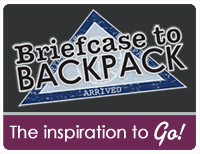 The Inspiration to
Go!
The latest from Briefcase to Backpack
How Much of My Trip Should I Plan:
Robin Botto shares some tips on balancing spontaneity and preparedness when planning your career break travels.
Travel Tips from a Hospitality Manager:
Jeffrey Catrett, dean of the School of Hospitality Management at Kendall College, passes along some tips to make your worldwide travel as safe, enjoyable and economical as possible.
On the Road – Writers Retreat:
In 2007, against all warnings, Aaron Starmer traded his desk job in Manhattan for the wilds of New Zealand. The plan was to pursue his dream: Writing full time.
Photo Friday – Easter Island:
This Photo Friday from Easter Island was shared on our Facebook page by fan Robin Dean Devaux of Traveling Bones.
Photo Friday - Iznik, Turkey:
This Photo Friday from Iznik, Turkey was submitted by Facebook Fan Juergen Klein.
---
Meet, Plan,
Go!
2011 National Sponsors