---
What Next? Start Taking Action!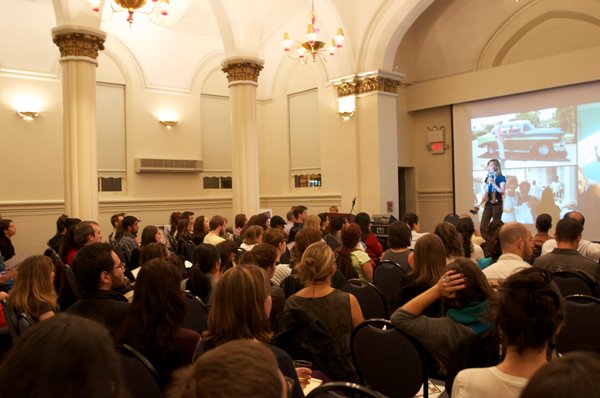 Don't you hate it when the fat lady sings, when it's the day after Christmas, or when you finish a marathon? It's bittersweet that something you've been waiting, planning, and gotten so excited about for so long is then over in what seems to be an instant.
I recently struggled with that challenge when I finished the Mongol Rally this summer. I had been planning that trip for a year, and as we were rounding the corner and saw the finish line after 5 weeks of mishaps and adventures I was excited, but also a tinge of sadness swept over me. It's over – now what? It didn't help when I came back to the US and everyone's first question was, "What are you doing next?!"
Sometimes we don't have the answers. Sometimes we just have to be patient and let the answers come to us.
However I'm here to tell you that since the big Meet, Plan,
Go!
event is over for 2011, we do actually have answers to the question of "What Next?"
Sherry Ott
Meet, Plan,
Go!
Co-Founder
---

Start Planning
You found the motivation and inspiration but it's time to take those next steps to actually fulfilling your career break dreams.
Let us introduce you to the "Plan" section of Meet, Plan,
Go!
Over the years we have found and utilized a number of travel planning resources – and we've teamed up with some of the best in their fields and organized them in one convenient place. Under "Plan" you can
book your RTW tickets
through AirTreks,
secure travel insurance
through World Nomads, and
search & book hostels
on GoMio.
We also share some of our
favorite destinations
for inspiration and
review books & gear
so you don't have to spend a lot of time doing research.
If those tools weren't enough, our Career Break Basic Training course & community also helps with some of the life-planning aspects.
Do you quit your job or negotiate a sabbatical? How do you find the best health insurance that fits your travel and domestic needs? Do you downsize and sell your home or sublet it?
Membership to Basic Training has its privileges, including access to career break vets and experts from a variety of fields. Plus, save $75 on your RTW ticket with a coupon from AirTreks.
And stayed tuned to this space for news on upcoming webinars that will address your most specific needs.
---
Stay Connected
Once a year isn't enough to meet in person. And we have plans in the works for more local meetups to keep you connected. In the meantime, you can still stay connected online! Join in on the conversation on our
main Facebook page
.
And stay up to date on what's happening locally on our city Facebook pages.
Austin
|
Boston
|
Chicago
|
Denver
|
Honolulu
|
Las Vegas
|
Los Angeles
|
Minneapolis
|
New Orleans
|
NYC
|
Orlando
|
Portland
|
San Francisco
|
Seattle
|
St. Louis
|
Toronto
|
Washington DC

You can also find us and other career break travelers on Tripping. Tripping is a global community of travelers. When you're traveling, Tripping enables you to connect safely with locals who will introduce you to their towns, their cultures, their lives and their friends.
And you can now connect with fellow Meet, Plan,
Go!
members! Check out our
main Tripping page
and then join the sub-networks for each city.
---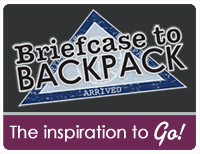 The Inspiration to
Go!
The latest from Briefcase to Backpack
If you weren't able to make it to one of our nationwide events, you can still find inspiration from them. This edition we bring you event recaps that will make you feel as if you were there.
Crazy is the new cool. Meet, Plan, Go! told me so.
Alexandra from San Francisco found that "sitting there listening to fellow crazies share their stories, I couldn't help but grin a bit, realizing that for the first time in a long time I felt right at 'home,' surrounded by people who understood and shared my lifestyle."
Clear & Present Danger
Jules in Toronto "went to the Meet, Plan,
Go!
event to feel the electrical charge that is contagious amongst travellers. The conversation is easy and excited, like a perfect first date where it's all kismet and kindred spirits."
And from our hosts
Austin:
Austin Rocks Meet, Plan,

Go!

2011
Boston:
The Boston MPG Event
Minneapolis:
MPG the Morning After
---
Meet, Plan,
Go!
2011 National Sponsors