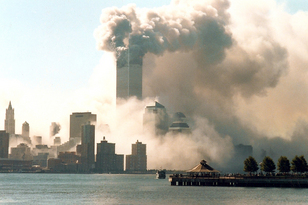 Finding Inspiration in Others


Ten years ago this Fall marks the 10th Anniversary of my first career break. I had been planning it for five years and had traveled extensively prior – including backpacking through Europe, studying in London as well as 6 months in Australia & New Zealand after graduating from University. I was more than ready to go.
What I wasn't ready for were the events that unfolded on the day of my departure – events that no one in the world were ready for.
That day was September 11, 2001.
Rather then departing NYC, I sat on the Hudson River waterfront and watched the Towers collapse. As I witnessed this horrific event unfold before my eyes, I knew the world had forever changed. What did this mean for my plans? I wasn't sure. But even though I was both jobless and homeless, I knew that there was no other place in the world that I'd rather be at that time.
As we all waited on news in the days & weeks prior, I spent my time volunteering with the Salvation Army at a rescue center and sleeping on my sofa as I had a subletter. I was questioning whether or not it was safe or smart for me to continue with my plans.
But the bravery & heroism of the rescue workers & volunteers I encountered in the following weeks inspired me to continue on with my dreams.
One month later I was on my way to Asia – nervous about how people would respond to me as an American. What I received were only thoughtful and gracious welcomes. It also helped put me at ease that part of the time I would be doing small group tours in
Vietnam
and
Cambodia
with Intrepid Travel.
Not only did I not let the violent acts on September 11th stop me from pursuing my career break travel dreams, I've continued to travel – having taken two additional career breaks since.
Ten years ago I would never have thought that I would be here today with Meet, Plan,
Go!
– helping to inspire others to pursue their own career break dreams. (
Today also marks another important anniversary – that of our very first night of events one year ago!
)
There will be obstacles and curve balls thrown at you during your own career break plans. But if you believe in it enough, you will find ways to persevere. And hopefully the stories of those you encounter through Meet, Plan,
Go!
will help inspire you along the way.
Michaela Potter
Meet, Plan,
Go!
Co-Founder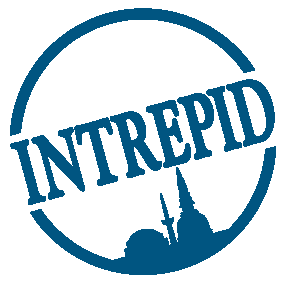 Win a Trip with Intrepid Travel
It is somewhat serendipitous that on the 10th Anniversary of Michaela's career break,
Intrepid Travel
is on board as our Exclusive National Sponsor for this year's event!
For travelers with a yearning to get off the beaten track, Intrepid opens up a whole new world. Intrepid travelers discover real people, real cultures and have incredible real life experiences along the way. With over 1,000 different trips in over 100 countries, Intrepid offers authentic travel experiences for anyone.
Small group tours are also a nice way to break up your career break travels as they offer you hassle-free planning, time to explore on your own, local access, and safety (much like Michaela experienced on her first career break).
And for those attending Meet, Plan,
Go!
on October 18, you have a chance to win Intrepid's 10-day/9-night Classic Canada excursion!
Visit our
national sponsor page
for more details.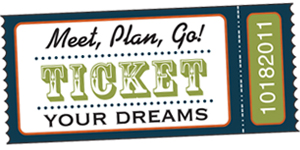 Ready to Be Inspired?
Whether you are looking for inspiration for your career break travels or a support community to help you achieve your dreams, don't miss out on our October 18, 2011 event.
Visit the location closest to you to learn more about your local event and to purchase your ticket. It's a
small price to pay
to start making your travel dreams come true!
We also have several
local meetups
in this month leading up to the event.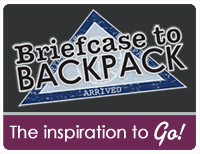 The Inspiration to
Go!
The latest from Briefcase to Backpack
5 Travel Editor Tips for Career Break Re-Entry:
Fodor's Travel Editor Cate Starmer offers 5 tips on how you can prepare for an easier transition back to reality.
Photo Friday - La Ruta de Muerte, Bolivia:
This breathtaking photo from La Ruta de Muerte, Bolivia was shared on our Facebook page by fans Angela and Jason of Bodeswell.com.
Kick-Ass New Orleans Host - Alyson Kilday:
Alyson, our New Orleans host, shares how you can create your own "real world" with the lessons from your career break.
Photo Friday - Ticket to Your Dreams:
How far can $15 take you at home and on the road? We know that it can take you to your career break dreams!