---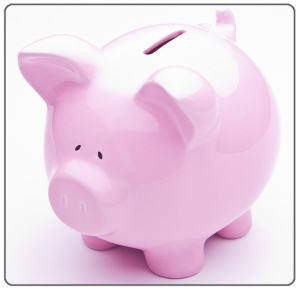 The Money Dilemma

Money, money, money…we are all worried about it lately. In fact, in a recent survey we did with people who attended our Meet Plan
Go!
events it seemed to be the most worrisome topic. From how you were going to save enough to take a career break, to ensuring you didn't drain your savings during your break.
Money is easy to worry about. It's the tempting low hanging fruit from the tree of excuses that we all grab on to.
I grab on to that fruit and worry about money all of the time. I've been traveling for 5 years and money concerns pop into my head weekly. How will I make enough to keep going and how can I continue to travel & explore are thoughts that constantly churn through my mind. However, I know it will work out. I know that I will continue traveling. You can sit and worry about something and let it set your feet in cement. Or you can do something about it that is constructive and work towards your goals. I choose to do something constructive and am constantly coming up with new ways to travel on a small budget.
You may also fear that travel is too expensive. But as a career breaker, you will be traveling differently from a typical vacation. Having the time to travel slowly is one of the benefits of a career break and keeps travel expenses down. Staying in hostels, house sitting, and volunteering are also ways for keeping accommodation costs low. In fact, once you start comparing your monthly expenses at home versus that of travel, you will be surprised to find out that you are actually saving money during your break.
We address the many topics surrounding financial concerns in our Career Break Basic Training course & community – including creative ways of saving as well as budgeting for your break and return.
And like you, the members of the community have the same concerns. The difference is that
they have done something constructive by joining and are moving towards their goals
.
Don't think it's possible for you? One of our members, Katie Going Global, is now three months into her break and shared these great
tips on how she financed her career break
.
The money dilemma is just another way for us to delay achieving our dreams; don't let it delay yours!
Sherry Ott
Meet, Plan,
Go!
Co-Founder
---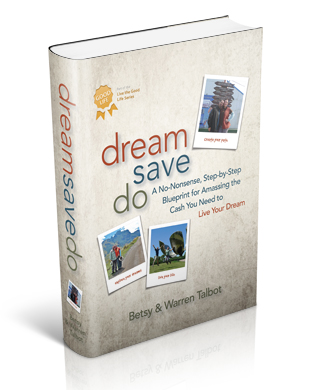 Dream Save Do
Our 2010 Seattle hosts, Warren & Betsy Talbot of Married with Luggage have now been on the road for over a year! They actually saved enough to stay on the road for three years and
track their monthly expenses
, which they share online.
They have now compiled their best tips and advice on how you can also amass the cash to live your dream in their new eBook 'Dream Save Do'.
"Like you we spent years working hard at our jobs, buying a home, paying taxes, and wondering why there was never much left over at the end of the month to do what we really wanted with our lives. We kept saying…some day. Some day we'll take a great trip around the world. Maybe when we retire? Or after the house is paid off? Who knows, we might even win the lottery!
"Well, that some day never really comes without a plan and some action, does it? We decided to stop running on the hamster wheel sustaining a life we didn't even want and focus our money, our time, and our efforts on living the life we wanted all along. We reconnected with our dream, taking our focus, our work, and our money along with us."
Be sure to check out this No-Nonsense, Step-by-Step Blueprint for Amassing the Cash You Need to Live Your Dream.
---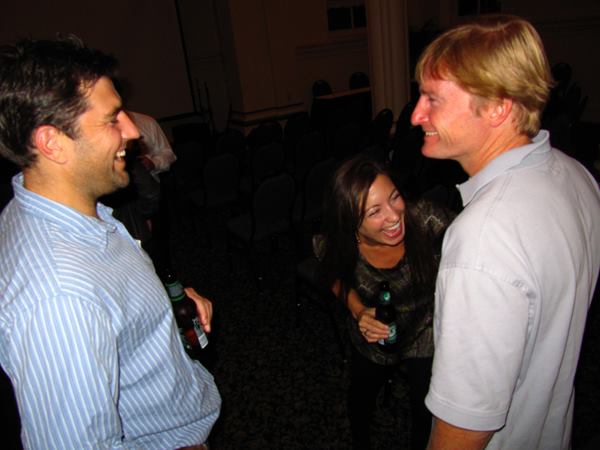 Let's Get Together
Over 1,200 of you attended our nationwide event in October, and we are thrilled to keep the community going and growing. Check out these casual local meetups coming your way this month:
New York City Meetup
– November 15, 2011 6-9pm
CK14 – 232 W. 14th St | Front – New York City
Portland Meetup
– November 15, 2011 6:30-8:30pm
Bunk Bar – 1028 SE Water Ave. | Portland
Boston Meetup
– November 22, 2011 6-9pm
Cambridge Brewing Company – 1 Kendall Square – Cambridge, MA
Los Angeles Meetup
– November 29, 2011 7pm
X-Bar Century City – 2025 Avenue of the Stars – Los Angeles, CA
Visit our
Local Meetups
page to RSVP to these events.
---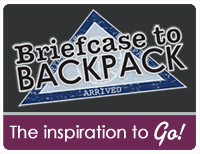 The Inspiration to
Go!
The latest from Briefcase to Backpack
Leaving Your Job Gracefully:
Warren Talbot of Married with Luggage shares tips on one of the most stressful and scarier aspects of taking a career break - leaving your job gracefully.
Survey Says – Addressing Your Concerns:
We have learned a lot about our event attendees in the weeks since thanks to our post-event survey. So who are you and what are your career break concerns?
Photo Friday – Dhaulagiri Range:
Where was Michaela Potter ten years ago on her career break? Enjoying the majestic views in Nepal.
The Modern Hostel Experience:
GoMio tries to offer an alternative solution for both customers and hostels and hopes to match people to places in a way that works for everybody.
MPG Giving Back:
We are proud to that several of our hosts have donated proceeds from their ticket sales to some honorable causes, including the AFAR Foundation and Books for Bhutan.
---