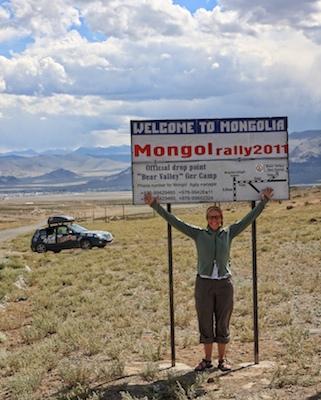 A Career Break Will Change You
Five years ago today, August 31st, was my last day of work in the corporate world. I had a little box full of personal items from my desk, a big grin on my face, a bit of trepidation in my gut, and a one-way ticket to Africa. It was supposed to be a career break of one year. However somehow one year has turned into five years. For the last five years I've celebrated this momentous occasion in places around the globe:
2007 – Delhi, India volunteering
2008 – Puma, Nepal trekking and volunteering
2009 – Ho Chi Minh City, Vietnam living & teaching ESL
2010 – Brussels, Belgium housesitting
2011 – Ulaanbaatar, Mongolia after finishing the Mongol Rally

I don't even think I knew some of these places existed or where to find them on a map back in 2006 when I left my office behind. And I certainly would have never expected that 5 years later I would still be traveling.
I don't consider myself on a
career break
any longer; travel blogging and running Meet, Plan, Go! is now a lifestyle and a new career. However that initial career break from September 2006 to November 2008 changed my life in many ways…all for the better. It sent me on various different trajectories beyond the cube; but more importantly it changed me inside.
If you are contemplating a career break to do some extended travel, volunteering, or a long crazy adventure like the Mongol Rally, then odds are you will experience some of these changes in your life:
Simplicity
– A big salary, titles, and offices have little meaning to me any longer. Instead I value experiences. Even if I had gone back to a corporate job, I know for a fact that I value my happiness over a larger salary.
Creativity
– My left brain woke up on my career break. I thought I had lost my creative side for good after 14 years of conference room meetings, project plans, and bureaucratic corporations. I found new skills and interests in photography, writing, and art.
Family
– I witnessed family culture all over the world, which has changed the way that I view my own family relations now. I see my family more often; I depend on them, and value them like I never did before.
Fear
– I have learned how to face my fears and push myself beyond my self-imposed limits. The
Mongol Rally
is a great example of that. Instead of running from things, I face them head on. Life if short, there is no time to be scared.
Time
– Most importantly my career break gave me time to think. My prior life was full of commitments, meetings, projects, and plans. There was no time to actually rest, think, and evaluate my life and decisions. By stepping off the corporate track and away from what was familiar to me, it freed up my mind. You don't have to take a long break to do this – but a break is certainly necessary. It's natural and needed for your mind and body to slow down a bit and re-energize. A two-week vacation is not enough time to do that; it's simply an expensive diversion.
I can't guarantee that you will have a similar experience as I did on my career break, but it will change you – that I know.
Sherry Ott
Meet, Plan,
Go!
Co-Founder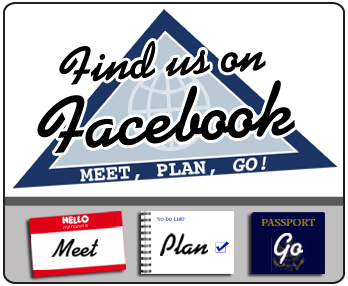 Connect with Your Community
In addition to our Nationwide Event on October 18 as well as our
casual local meetups
, you can now connect better with your local Meet, Plan,
Go!
community online! We have set up local Meet, Plan,
Go!
Facebook pages so that you can get the latest news from our hosts and connect with other career breakers in your area.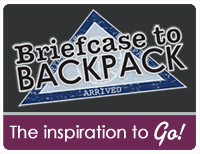 The Inspiration to
Go!
The latest from Briefcase to Backpack
Checklist Chaos:
In the time leading up to their career break, Type-A planners Darin & Natalie Moss were caught up in Checklist Chaos. Can you relate?
Choosing the Perfect Backpack:
How to choose the perfect backpack for long-term travel is no easy task. Dr. Sarah Johnson of the Spine Wellness Center in Las Vegas offers some key advice to help you through the process.
2010 Event Attendees Who Said Go! – Part 3:
In the months after our Inaugural Meet, Plan, Go! event, we never get tired of hearing stories from those who attended and decided that they would Go! Here are a few more that have been on the road.
Re-Entry Round-Up – Meet, Plan,
Go!
Hosts:
Collectively our MPG hosts have some great experiences to share from their career breaks that will inspire you – both before and after your own career break.
Consulting to Pay for Long-Term Travel:
Don't think you have the funds to take off and travel the world? Feel like you are chained to your job for financial stability? Consulting could be the answer to both of those concerns.