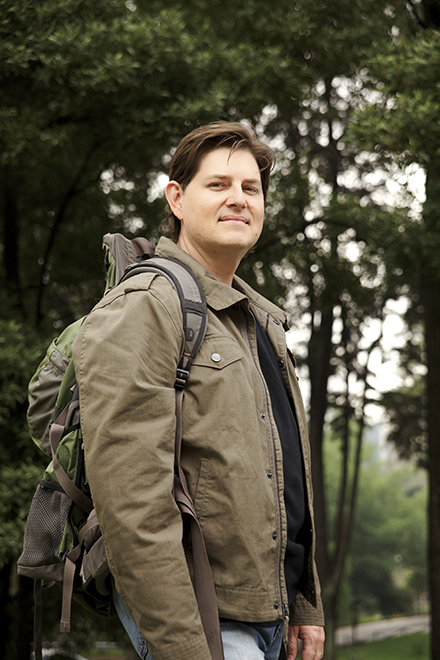 What's Going To Make You Happy?
It's been almost 5 years since I left it all behind. I still remember having dinner with friends on the Riverwalk in San Antonio where I was living at the time. I hadn't been happy for some time and my ability to hide it, at least from my inner circle, had long since disappeared.
"Jeff, what is it going to take to make you happy again?"
At that moment, I didn't know and I didn't have a good answer. But, that question stuck with me the entire weekend. And, by Sunday night, I knew. I knew I needed to break out of my current life, shake it up, take a career break and travel. Four weeks later, I left my job.
What I realize now, is that making the decision is that hardest part.
The rest is all details, important details that you have to think through. But, it's amazing how quickly you can figure it all out once you decide to let go and take a break.
I spent the next two years traveling, an experience that changed my life. Yes, I realize that most people can't or don't want to go for 2 years. But, even if it's one month or three months, you just have to give yourself the permission to live your life the way you want to, to live it on your terms, and be brave enough to either find what's missing or simply take time to fill in some gaps.
As the founder of Career Break Secrets, I am again thrilled to be part of Meet, Plan,
Go!
and hosting the event in Austin.
Last year confirmed that we were on to something by having such a large turnout for the inaugural event. Since then, the momentum has only increased...despite an ongoing sluggish economy, indicating a real hunger by people to take a break and travel the world.
Meet, Plan,
Go!
2.0 is going to be bigger and better than last year and I can't wait until October 18 to help lead the charge.


Jeff Jung
Meet, Plan,
Go!
Austin Host |
Career Break Secrets


It's An Honor
This weekend we learned that we were recognized as one of the
"Best Travel Websites Ever"
by
The Guardian (UK) travel team
: "Thinking of a travel career break? Meet, Plan, Go! has most bases covered, from helping you gather the courage to jack in your job, to offering planning tips, inspirational advice, testimonies and support."
Of course we wouldn't be where we are today without the help of our contributors, hosts, sponsors and supporters like you! Together let's continue to make career breaks more acceptable on this side of the pond!
Building Your Community
Here's your opportunity to become more involved with the Meet, Plan,
Go!
community. We have been hosting informal local meetups in our various cities in the months leading up to our National Event. Come join our local hosts to share your travel stories and toast to future travel plans!

Here are some upcoming events:
local event page
as more meetups are scheduled.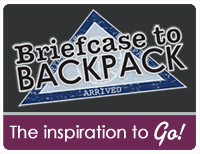 The Inspiration to
Go!
The latest from Briefcase to Backpack
The Anticipation of a RTW Trip
- Val Bromann has just set off on her career break travels. But what was she feeling the weeks before her departure?
Living Life Differently
- Home is quite relative these days for Sarah Reijonen since returning from her career break. She and her husband have chosen the road less traveled, and in turn, have made the road their home.
Meet Our Kick-Ass Las Vegas Host JoAnna Haugen
- Las Vegas host JoAnna Haugen is pursuing her passions and lives by the belief that what doesn't kill you only makes you stronger.
Meet Our Kick-Ass San Francisco Host Sarah Lavender Smith
- Once your extended travels are over doesn't mean the journey ends. Our San Francisco host, Sarah Lavender Smith, and her family share the ups & downs of their year re-entry.
Photo Friday: Call for Submissions
- We want to see your career break inspired photos. We also want to see the cubicles from which you are planning your escape! Share on our Facebook wall and it may appear on our Photo Friday!
Photo Friday: Tophane, Istanbul
- Facebook Fan Renee Deguara shares with us the stunning view she had while in Tophane, Istanbul. Beats the view she has from her work laptop!