Keeping Close to Those Important to You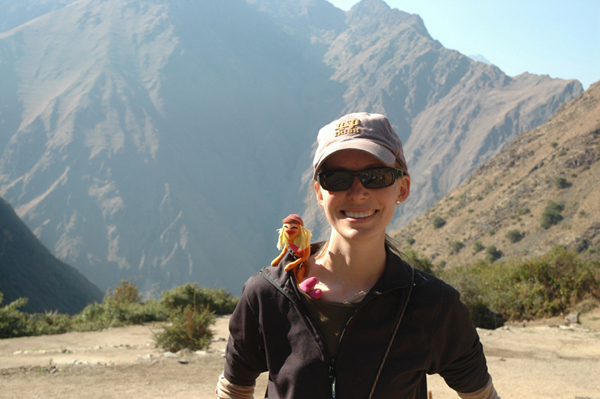 What a fun surprise it was for me to open up a Google Alert for "career break" to see a
link to an article
about The Muppets. See, I've been a huge Muppet fan my whole life – I was at McDonalds the first day a new "Great Muppet Caper Commemorative Glass" was revealed – I was a member of the Muppet fan club – my niece even played & dedicated "The Rainbow Connection" to me at her first piano recital.
So what does this have to do with career breaks?
The aforementioned article discussed the 'typical' celebrity career break. "It's a classic tale. A celebrity takes a career break and fades from our collective consciousness. Then suddenly, he has a new movie coming out and we can't get away from him. Such is the premise of the marketing campaign for the upcoming film The Muppets which has put Kermit the Frog and his Muppet friends everywhere as they push their return to the screen."
The thing is – this is not 'typical' for all career breaks. Many of you may be afraid that a career break will hurt ties with your family, friends and colleagues. That life will go on without you.
But you're not going to fade into the oblivion.
In fact, thanks to social media and technology, you have the opportunity to open the windows of the world to your whole circle. And when you return, you won't have to do a huge media blitz to remind them of your existence. Life back home will feel as if it stood still while you were chalking up endless adventures, and they will be knocking on your door to hear about them.
Even though The Muppet Show has been off the air for decades and I can't remember the last Muppet movie I saw in the theater, they have always been an important part of my life.
And truth be told, even without social media, those who are important in your life will never forget about you – no matter how long you are on the road.
So don't let the fear of 'being forgotten' stop you from following your dreams.
Michaela Potter
Meet, Plan,
Go!
Co-Founder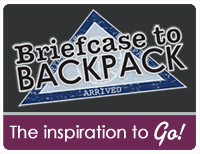 The Inspiration to
Go!
The latest from Briefcase to Backpack
Planning Another Career Break:
Jim & Rhonda Delameter reflect on their previous career break as they begin planning for another.
Escape Your Re-Entry:
Just because you are back home doesn't mean you have to plug back into the rat race. Channel your new mindset into something different with the help of Escape the City.
Photo Friday – Chiang Mai, Thailand:
This stunning Photo Friday comes from the Yee Peng Festival in Chiang Mai, Thailand and was submitted by fan Casey Engels.
2011 Recap Contemplation:
This past year we are thankful to all of those career breakers who shared their contemplations & dreams with us. And in case you missed any, here are the highlights.
Giving Thanks 2011:
We have countless reasons to be thankful this year here at Meet, Plan, Go! From those who have helped us inspire online and in person, we'd like to take the time to say a big thanks.